SPIE BiOS and SPIE Photonics West 2017 Product Preview: Exhibit hall to once again top 1300 exhibitors showcasing their photonics innovations
SPIE Photonics West 2017 will once again feature over 1300 exhibitors touting their products and solutions.
Jan 23rd, 2017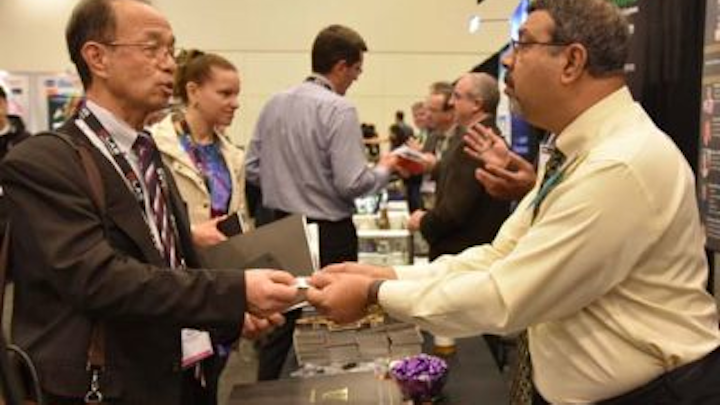 SPIE Photonics West 2017—one of North America's largest conferences and exhibitions serving lasers and optics professionals, set to kick off January 28th in San Francisco, CA—is expected to once again draw more than 20,000 attendees from all over the world and feature over 1300 exhibitors touting their products and solutions.

Related: SPIE Photonics West 2017 - bring your running shoes!

The Biomedical Optics Symposium (BiOS) exhibit (BiOS Expo) will be open January 28-29, with plenty of offerings for use in imaging, diagnostics, and therapeutics; biosensors; and other biomedical devices, components, instrumentation, and systems. The Photonics West Exhibition, to run January 31st through February 2nd, will showcase plenty of laser systems, optoelectronic components, and numerous devices and technologies for photonics manufacturing and research.

Attendees walking the BiOS Expo and Photonics West Exhibition floors may not be able to see each and every technology being shown at the exhibitors' booths, but the following list—broken up by category—represents a good cross-section of the products that will be showcased.

(Exhibitor booth numbers and their contact information are included with each company and product listed below by visiting the individual links.)

DETECTORS & IMAGING
FIBER-OPTIC COMPONENTS & SYSTEMS
LASERS & SOURCES
OPTICAL COMPONENTS & SYSTEMS
SOFTWARE & ACCESSORIES
SPECTROSCOPY/TEST & MEASUREMENT
For much more information, including the full exhibitor lists and floor plans, please visit www.spie.org/pw.