Laser Components 6th International IR WORKshop scheduled for October in Princeton
The 6th International WORKshop on Infrared Technologies is a continuation of the alternating event in Germany and the US.
Dec 12th, 2018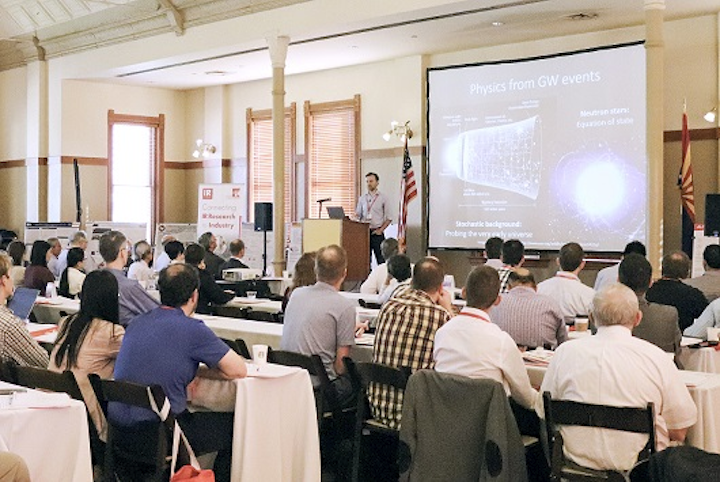 IMAGE: The 2019 IR WORKshop will be held in Princeton, NJ. Shown is the 2017 event held in Phoenix, AZ. (Image credit: Laser Components)
LASER COMPONENTS USA (Bedford, NH), a specialized provider of laser and opto­electronic components in the US and Canada, is pleased to announce the 6th International WORKshop on Infrared Technologies, a continuation of the alternating event in Germany and the US. Thanks to the support of MIRTHE+ Photonics Sensing Center, a leading organization focused on connecting research and industry, the event will take place at Princeton University, NJ, October 28-30, 2019.
This unique and IR WORKshop format is designed to create a community conversation about industry breakthroughs and challenges, to present the latest research, and to generate professional connections and common interests. Active participation is encouraged in an interactive environment organized to have half of the attendees present a paper or poster while the other attendees are invited to participate during breakout session discussions.
New developments covered will include infrared detectors and new material development, sources and lasers, filters, optics, MEMS, spectroscopy, and sensing systems. For a comprehensive review of the IR detector presentations in 2017, see our Laser Focus World feature at https://www.laserfocusworld.com/articles/print/volume-54/issue-02/features/photodetectors-4th-international-workshop-on-infrared-technologies-highlights-ir-photodetector-advances.html.
A detailed program, list of topics and speakers, along with the online registration form is coming soon; see https://www.ir-workshop.info/.
SOURCE: Laser Components; https://www.lasercomponents.com/us/news/connecting-infrared-research-to-industry/