Technology and Markets Panel: How advances in precision optics are driving new applications
Within this discussion, Tom Hausken guided the panelists through major questions of the promising technology of freeform optics.
Mar 1st, 2019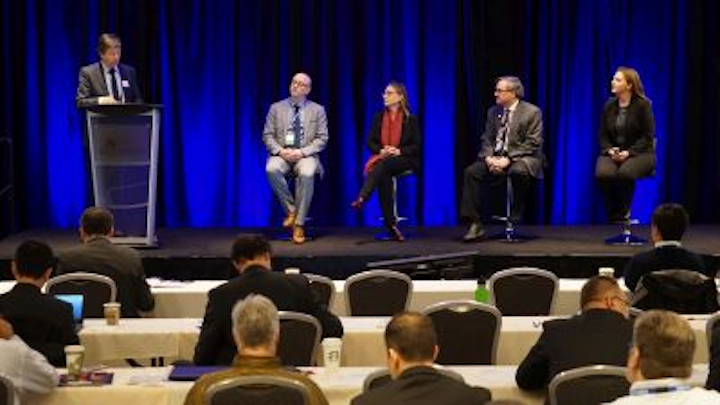 MODERATOR:
TOM HAUSKEN, Ph.D.
, Senior Industry Advisor, OIDA/OSA
PANELISTS:
TODD JAEGER, Ph.D.
, Global Sales Director, Heraeus Quartz Commercial Optics
JANNICK ROLLAND, Ph.D.
, Brian J. Thompson Professor of Optical Engineering, University of Rochester
GROOT GREGORY
, Technical Marketing Director, Optical Solutions Group, Synopsys
JESSICA DEGROOTE NELSON, Ph.D.
, Director of Technology & Strategy, Optimax Systems
Within this discussion, Tom Hausken guided the panelists through major questions of the promising technology of freeform optics (see figure). It started with the question, what are freeform optics (FO)? By definition, FO is an optical design that involves at least one freeform surface that has no translational or rotational symmetry about axes normal to the mean plane.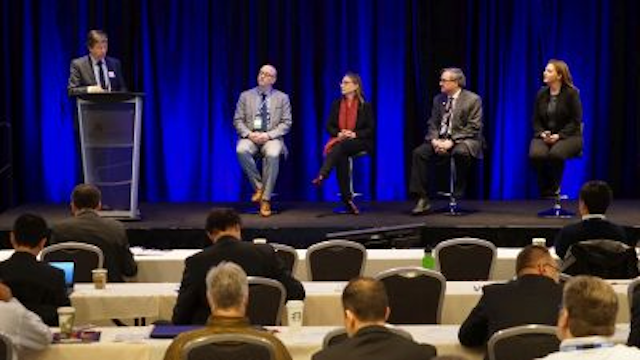 The Optics Panel (left to right: Moderator Tom Hausken, Todd Jaeger, Jannick Rolland, Groot Gregory, and Jessica DeGroote Nelson) started with a question probing the importance of freeform optics.
Freeform design has been around for a while in illumination systems and now it creates new opportunities in imaging optics. Eyewear for augmented and virtual reality greatly benefited from FO. One freeform element may replace several conventional (that is, rotationally symmetric) elements. The challenge is in the manufacturing and metrology of such surfaces.
Todd Jaeger emphasized that while FO may reduce the total number of optical elements, it challenges the maker of optical materials to come up with new materials for shorter or longer wavelengths, lower thermal expansion coefficients, etc. Closer partnerships with customers are what he sees as the path to success for the glass maker of the future.
A close partnership along the entire value chain is also something that Jessica Nelson wished for: "all the way from the materials to the end tubes and finding creative solutions that may not be something that exist today." This is the way the optics industry must go to speed up development processes.
This speedup will be required since new technological challenges such as EUV lithography or even nano- (or meta-) optics, as presented by Federico Capasso at SPIE Photonics West, demand a new thinking from materials research, metrology, and optical design, to name a few of the involved partners.
Besides the technical trends, the panel also discussed one regional development: China. The technical trends are similar there. While the general quality of production processes is catching up and partially exceeding North American standards, wages are catching up as well. While the level of precision manufacturing is constantly growing, China is no longer considered extremely inexpensive.