Keynote Discussion: A conversation with Matthijs Glastra, CEO, Novanta
Sustainable growth is the task of every CEO, but it is a rare chance to have one of them talking about how to get there.
Mar 1st, 2019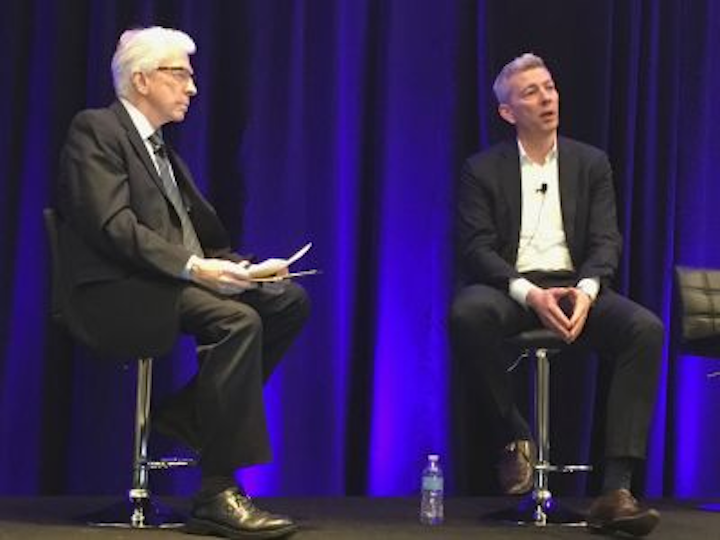 Sustainable growth is the task of every CEO, but it is a rare chance to have one of them talking about how to get there. Seminar Chair Conard Holton did exactly that with Matthijs Glastra, the CEO of Novanta (see figure). The company was formerly known as GSI Group—in 2016, the name was changed to better serve a strategic vision. Novanta is a medium-sized company with approximately 2000 employees and more than $600 million revenue in 2018. Adjusted revenues for the past five years have been growing at a compound annual growth rate of about 18%.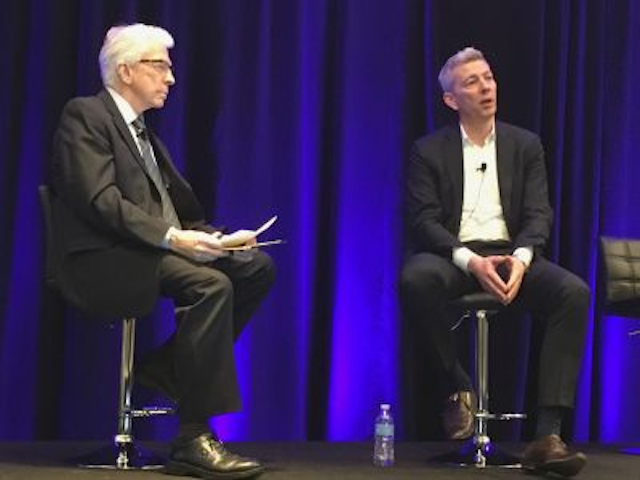 Seminar Chair Conard Holton (left) and Novanta CEO Matthijs Glastra (right) discussed sustainable growth and finding new markets during a discussion after lunch.
Behind these numbers, there is a remarkable success story, as Glastra shared in the conversation. Novanta now has a three-segment structure: Photonics (about 40%), vision (another 40%), and precision motion (about 20%). It is a technology provider that sells to many original equipment manufacturers in the medical and advanced industrial domains.
Seven years ago, more than 40% of the company's revenue came from cyclical semiconductor markets. Through a tough divestment and investment policy, this was reduced to approximately 10% today, and the company has developed a strong medical portfolio that makes more than half of the revenue. That was a long journey with difficult decisions: "We got out of businesses where we couldn't really lead, or they were not part of growth markets," Glastra says.
The vision was to move from cyclical markets to more sustainable businesses such as medical. One field that Novanta focused on was precision robotics—now, it provides the core motion of many surgical robots, with more than a million robotic surgery procedures executed every year.
As a medium-sized player that is active in very different fields of technology, Novanta must focus on individual technical innovations developed with their customers. "More than 90% of what we sell is not standard," Glastra says. The key is an elevated investment in R&D over the last six years. In some fields, it is 5%, while in other fields it is more than 10% of revenue. This goes together with a well-balanced policy of organic growth and acquisitions. The organic growth over the last three years has been approximately 8%, as Glastra estimated, so the inorganic part was slightly larger.