Business Forum: Taiwan embraces photonics as regional competition intensifies
Dr. Y.S. Liu, formerly Vice Chancellor of the University System of Taiwan and Macronix Professor at the Institute of Photonics of National Tsing Hua University (NTHU), is Distinguished Professor Emeritus at NTHU and General Counselor to Magistrate of Hsinchu, Taiwan.
Feb 1st, 2016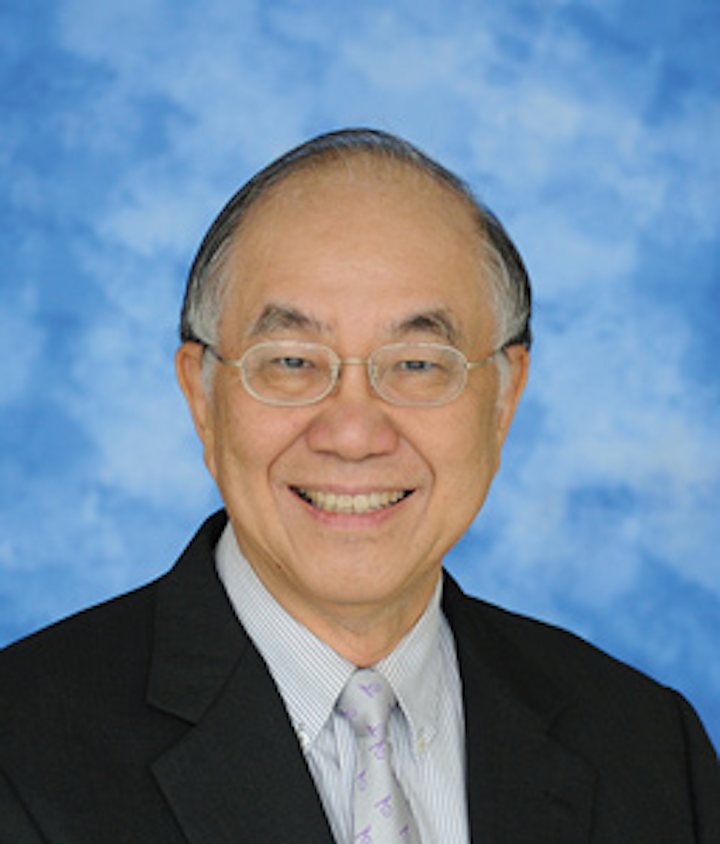 MILTON CHANG
Dr. Y.S. Liu, formerly Vice Chancellor of the University System of Taiwan and Macronix Professor at the Institute of Photonics of National Tsing Hua University (NTHU), is Distinguished Professor Emeritus at NTHU and General Counselor to Magistrate of Hsinchu, Taiwan. Currently, he is serving as Independent Board Member of Luxnet, LedTech, and MA-Tek—three companies in Taiwan specializing in optical communication, LED, and advanced material characterization, respectively.
He has a great insight of photonics technology and industry in Asia based on his extensive experience as Vice President of the Industrial Technology Research Institute (ITRI) and General Director of Optoelectronics & Systems Labs at ITRI; his leadership role at GE Global Research (Schenectady, NY); and, more recently, as Director of the Institute of Photonics and the Center for Research at NTHU. He obtained his PhD in Applied Physics from Cornell and BS from National Taiwan University. He is a Fellow of OSA and SPIE, and a corresponding member of the Russian Engineering Academy.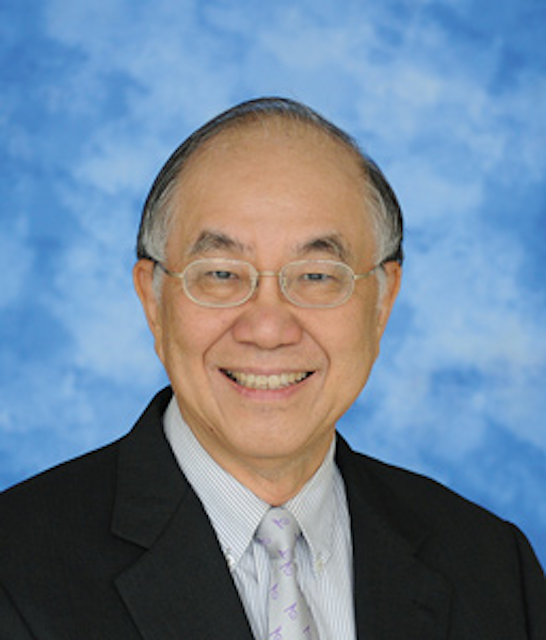 Milton Chang: Tell us about ITRI.
Y.S. Liu: ITRI was founded by the government of Taiwan in 1973 as a non-profit R&D organization to support local industry, which had no capability in research and engineering at the time. Under the government sponsorship, the very first major technology transfer project carried out by ITRI was the successful transfer of the CMOS technology from RCA to Taiwan, one of the most daunting and high-risk tasks ever undertaken by any government.
The ITRI-led effort established the foundation of the microelectronic industry in Taiwan. Since then, ITRI has, directly or indirectly, founded more than 260 companies, including TSMC, UMC, TMC, VIS, and Epistar.
MC: What broad contribution to commerce can you attribute to ITRI?
YSL: ITRI has not only played a vital role in Taiwan's economic growth, but also a leading role in the successful transformation of Taiwan's industry from agriculture to high-tech. Over 100 CEOs in high-tech industry and nearly 22,300 ITRI alumni are now working in industry, academia, and governmental agencies. In fact, one of the key attributes of ITRI's success is that it encourages its own engineers to move out, either to work for companies or start their own businesses.
There is no other research institute in the world, to my knowledge, that has ever lost as many of its own engineers as ITRI has. Over the years, this has become a culture! In recent years, ITRI has been recognized by winning many prestigious international awards such as the R&D 100, WSJ Technology Innovation Award, and Solar Industry Award, among others. ITRI has also devoted lots of resources in incubation and startups.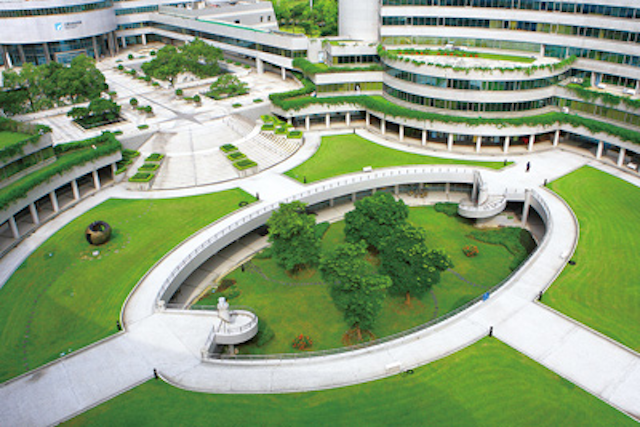 A bird's-eye view of the Industrial Technology Research Institute in Hsinchu County. (Photo provided by ITRI)
MC: Is ITRI able to cope with the current economic shifts?
YSL: ITRI faces many challenges as Taiwan transforms herself from a manufacturing- to a service-based economy, and from an OEM- to an innovation-centric industrial base. On the positive side, over the past decade when many countries suffered economic downturn and cut back in R&D spending, ITRI has been able to justify its existence by having an annual budget of about $500 million (U.S.), with more than half of it coming from the governmental budget and an engineering and supporting staff of about 6000.
On the negative side, ITRI faces too many restrictions and regulations imposed by the government to compete effectively on a global scale, particularly China-related initiatives. ITRI has not been able to draw global talents and become a global research and engineering powerhouse as much as her counterparts such as iMEC, Fraunhofer, Weitzman Institute, and KAIST.
ITRI had the opportunity and responsibility to lead the industry transformation into emerging areas such as the Internet of Things, biotechnology, and cloud-based service businesses. But somehow, ITRI has lost the agility, zeal, creativity, and boldness to lead the change and move forward fast enough. ITRI has to change its mindset from playing a supportive role as an implementer and promoter of the government's industry policy, to one of being a leader and game changer.
MC: No doubt shifts in the marketplace also played a role?
YSL: Most photonics companies in Taiwan are of OEM/ODM in nature. This business model has worked well for almost 30 years since the '70s. In this period, many of the giant American electronic companies such as IBM, Dell, HP, and TI sold products that were made mostly by their Taiwanese partners.
With the fading or disappearance of these U.S. giants and the replacement by Chinese or Korean giants like Samsung and Legend, Taiwan's OEM/ODM electronics industry has found herself to be squeezed by two fronts: high-end products from Japan, Korea, and western countries; and on the low end, it is facing tough new competitors from China.
A case in point is the rise of Legend (Lenovo) and the retreat of Acer in PCs, the ascent of Xiaomi, and the shrinking of BenQ in mobile phones. Unfortunately, these are exactly two leading companies trying to move away from being OEM/ODM companies to building their own brand names.
MC: How does China's gain in photonics impact Taiwan's photonics industry?
YSL: Taiwan has a relatively strong base in the photonics industry and has been among the world's top producers of LCD displays, solar cells, LEDs, camera and lens, optical storage, and optical components. A good example is Largan Precision in Taiwan, which is one of the world's major producers of plastic aspheric lenses. The company has maintained a leadership role as a component supplier for mobile phones, notebooks, laptops, and digital cameras.
A major competitor is China's Lens Technology, which went public and made the founder, Zhou Qunfei, one of the richest women in China at age 45. The company makes touch screens for iPhones, taking over a market that used to be dominated by Taiwanese suppliers.
The LED market is another good case that illustrates fierce competition taking place both in the marketplace as well as for engineering talent. Subsidized strongly by the government, companies in China have been able to take market share from their competitors in Taiwan, and in the process, Taiwan lost many talented engineers to their Chinese competitors.
MC: How is China able to make such amazingly rapid progress in its optics and photonics manufacturing capabilities?
YSL: Historically, China has a relatively solid foundation in optics. For instance, the first ruby laser was developed by Changchun Institute of Optics, shortly after Maiman's invention of the first working laser in the U.S. in 1960. China is now ranked as the world's top producer of optical fibers as well as the top market for fiber installation, thanks to the support of the governmental policy. Huawei, ZTE, Datang, YOFC, and Hengton are becoming the world's leading network equipment and fiber cables suppliers, replacing giants such as Lucent and Corning.
China has the capital, engineering resources, and an enormous market size. Once the government declares a strategic developmental area, it can move fast. The photonic technologies such as LED, solar cells, and optical communication fall into this category.
(Look for the next segment of this interview in the next issue of Laser Focus World.)
---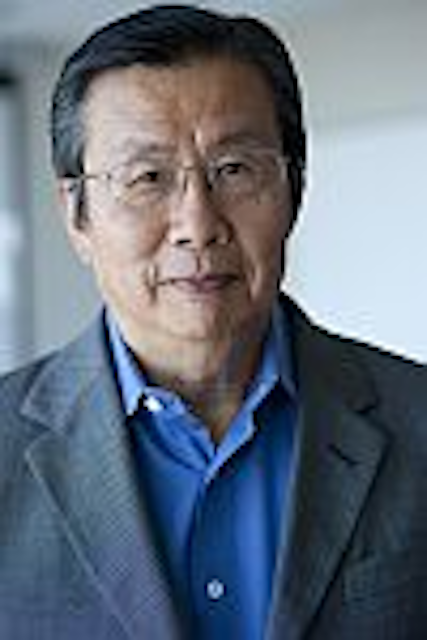 MILTON CHANG of Incubic Management was president of Newport and New Focus. He is currently director of mBio Diagnostics and Aurrion. He is a Trustee of the California Institute of Technology and has served on the SEC Advisory Committee on Small and Emerging Companies and the Visiting Committee on Advanced Technology of the National Institute of Standards and Technology, and the authoring committee of the National Academies' Optics and Photonics: Essential Technologies for Our Nation. Chang is a Fellow of IEEE, OSA, and LIA. Direct your business, management, and career questions to him at miltonchang@incubic.com, and check out his book Toward Entrepreneurship at www.miltonchang.com.