Business Forum: Part 2: Taiwan embraces photonics as regional competition intensifies
Last month's interview with Dr. Y.S. Liu continues. His viewpoint on how to improve the economy in Taiwan may be applicable here in the U.S.
Feb 17th, 2016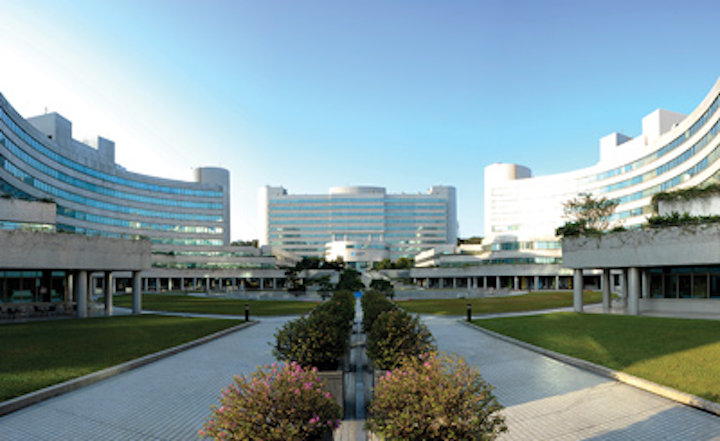 MILTON CHANG
Last month's interview with Dr. Y.S. Liu continues. His viewpoint on how to improve the economy in Taiwan may be applicable here in the U.S.
Milton Chang: What is the purpose of your recent trip to Silicon Valley?
Y.S. Liu: I accompanied a delegation from Hsinchu, Taiwan, led by Governor Chiu and consisting of government officials and the Secretary-General of the Science-Based Industrial Park (SBIP) to visit several innovation centers, including the Plug and Play Tech Center and H&Q's Global Innovation Center. We also met with local officials in Santa Clara, which is a sister county of Hsinchu. Silicon Valley is the undisputed leader in innovation and there is much to be learned from her culture, social and economic structures, and people's mindset.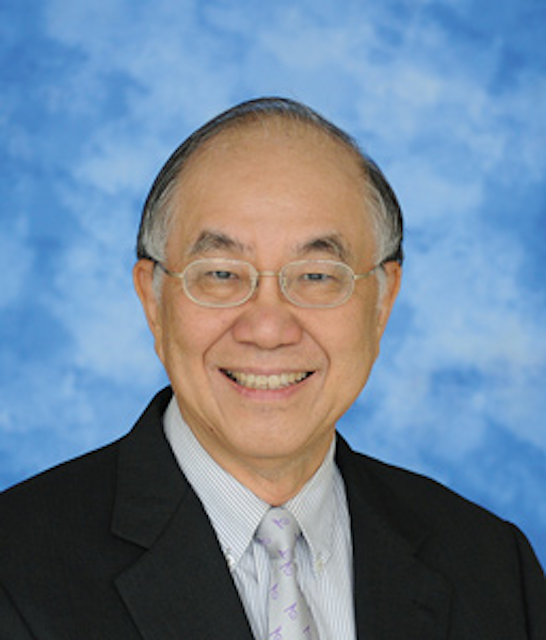 MC: What is your take on incubators?
YSL: These incubators are intended to establish a global ecosystem for innovation by networking entrepreneurs, and bringing together corporations and investors to accelerate the process of innovation and commercialization. From this visit, I learned that Plug and Play has reviewed 4000 startups, invested in over 100, and worked with 180 leading Silicon Valley VCs and 300-plus corporate partners. So far, they have raised $3.5 billion in funding to support entrepreneurs.
MC: Can what we do here be applied in Taiwan?
YSL: I think so because of the similarities-Hsinchu is often referred to as the Silicon Valley of Asia. In Hsinchu we have SBIP and ITRI—two leading research universities—and several major national research laboratories, including a new, state-of-the-art 3 GeV Synchrotron Light Source Facility. We have perhaps the world's most sophisticated semiconductor supply chains and advanced logistics, with the world's largest IC foundry, design houses, packaging, and test companies. These companies are all located within a 2- to 3-hour distance. In addition, there are abundant well-trained students supplied by National Tsing Hua University and National Chiao Tung University, much like Stanford University and UC Berkeley to Silicon Valley. And there is ample investment capital. These are the proven attributes that led to the growth of a very dynamic, innovative, and prosperous electronics industry in Taiwan from the 1980s and on.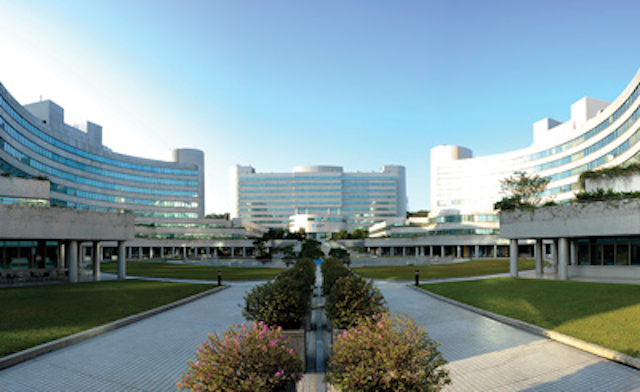 Courtyard view of the Industrial Technology Research Institute headquarters in Hsinchu, Taiwan. (Photo provided by ITRI)
MC: Government support must have helped. What else has been attributed to the success?
YSL: Liberal tax policies on profits such as stock option and tax incentives for companies in SBIP have made a difference. One of the factors that was beneficial to SBIP and ITRI was the close coupling with Silicon Valley and the likes in the U.S. Many companies here were formed by expatriates from Silicon Valley working in partnership with local industrialists. Many Taiwanese companies also set up research facilities in Silicon Valley. This kind of close coupling ensured the constant inflow of innovative ideas, talents, and technology.
MC: Why the recent attention? My impression is Taiwan in recent years has not been actively recruiting overseas engineers—certainly less willing to pay exorbitant salaries to attract them like it did at one time.
YSL: Indeed, the exchange between Silicon Valley and Hsinchu has slowed down in the past 15 years. Now, Taiwan is at a crossroads because innovation has stagnated during the same period of time and she must transform into an innovation-based and value-added industry to remain competitive globally. Not only are fewer Taiwanese students studying in the U.S., but returning talents are now attracted by many opportunities in China because of strong government support and investment. The relatively low salaries for engineers in Taiwan—now ranked almost at the bottom among the advanced countries—not only makes recruiting difficult, it has also caused talent drain in recent years.
MC: How has all of that impacted Taiwan?
YSL: The ingrained OEM business model that worked well for a long period of time has hindered the rapid transformation to an innovation-based economy. Companies like Acer, Asus, and Benq are having difficulty in building a brand name to compete in the marketplace. In addition, the rapid development in the Internet of Things (IoT), cloud computing, and social media have disrupted the B2C business models, and the rapid ascent of giant corporations like Alibaba, Tencent, Lenovo, and Hwawei in China have left the Taiwan industry behind. To compete in this rapidly changing, sometimes-stormy world, Taiwan must find a niche and excel in what she does best. Largan Precision is such a company that stands out as one of the leading suppliers in the world making plastic aspherical lenses for mobile phones, digital cameras, and tablets.
MC: What is the Taiwan government doing to promote the link between Taiwan and Silicon Valley?
YSL: Government's National Development Fund (NDF) and Ministry of Science and Technology (MST) just announced a $120 million Taiwan-Silicon Valley fund for establishing an investment network in Silicon Valley in areas of biotechnology, medical devices, the IoT, and clean energy. Specifically, the government is setting up in Taiwan the Innovation and Entrepreneurship Center (TIEC) and Taiwan Rapid Innovation Prototyping League for Entrepreneurs (TRIPLE). TIEC will link startup teams with global potential in Taiwan to renowned accelerators in Silicon Valley. In addition, the center will assist startup teams internationally to tap into the resources of TRIPLE and enable Taiwan to serve as a key player in the global innovation supply chain. This two-way exchange will strengthen links between Taiwan, Silicon Valley, and the rest of the world.
MC: What else is in Taiwan's comeback strategy?
YSL: Recognizing that software is critical to the knowledge-based industry in the 21st century, the government in 2000 started the first software technology park in Kaohsiung, focusing on information technology and digital content. With investment close to $1 billion, the Park is now operating in its full capacity with 250 companies. In 2007, the government created "Nankang Economic and Trade Park" in the suburb of Taipei to create a world-class environment for R&D in software, system-on-a-chip (SOC), digital content, and industrial design. In 2012, the government started another major software park in Taichung.
Some of these efforts have paid off, as evidenced by a recent announcement of Google choosing the Changhua County in Taiwan for her first datacenter in Asia, with a total long-term investment exceeding $1 billion. Google is building one of the most energy-efficient and environmentally friendly datacenters in the world by employing some innovative thermal management technology.
MC: Have your universities played a part in rejuvenating the economy?
YSL: Increasingly, innovative ideas are found and generated in the early stages of learning processes. Universities are not only places for education and research, but also the sources of innovative ideas, entrepreneurship, and startups. Companies such as Microsoft, Google, Facebook, and Yahoo were founded by college students, graduates, or dropouts!
More and more universities are making entrepreneurship a part of their curriculum. In 2014, National Tsing Hua University was ranked 11th in the world in the number of patents granted to universities, on par with Columbia University and the University of Michigan. Colleges in Taiwan also perform well in global competitions such as Science Olympia and in global invention competitions.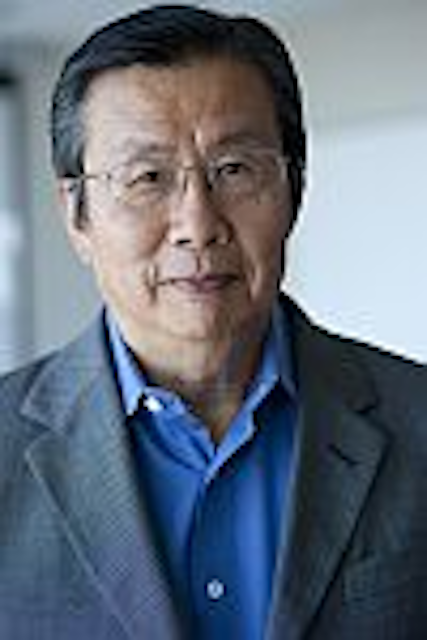 MILTON CHANG of Incubic Management was president of Newport and New Focus. He is currently director of mBio Diagnostics and Aurrion. He is a Trustee of the California Institute of Technology and has served on the SEC Advisory Committee on Small and Emerging Companies and the Visiting Committee on Advanced Technology of the National Institute of Standards and Technology, and the authoring committee of the National Academies' Optics and Photonics: Essential Technologies for Our Nation. Chang is a Fellow of IEEE, OSA, and LIA. Direct your business, management, and career questions to him at miltonchang@incubic.com, and check out his book Toward Entrepreneurship at www.miltonchang.com.