POC optical fiber manufacturing module arrives at International Space Station
This NASA materials research study will evaluate the feasibility of producing optical fibers in a zero-gravity environment.
Apr 26th, 2019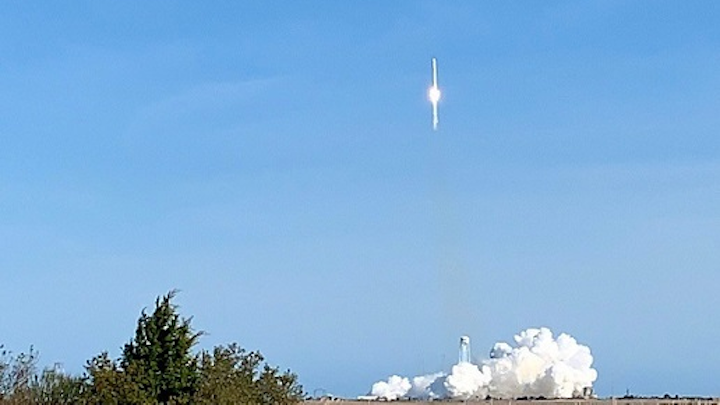 IMAGE:Fiber-drawing equipment from Physical Optics Corporation (POC) was part of the technology payload on the Cygnus Cargo Ship that reached the International Space Station on April 17, 2019. (Image credit: NASA)
In what it describes as its first endeavor into the space domain, Physical Optics Corporation (POC; Torrance, CA) saw its engineering prototype (designed and built by its Applied Technologies Division) rocket into orbit to meet the International Space Station (ISS). This NASA-sponsored advanced materials research study is intended to evaluate the feasibility of producing high-quality increased-bandwidth optical fibers in a zero-gravity environment.
Please note that this POC research is separate from similar work by Made in Space (Moffett Field, CA) as described in a recent Laser Focus World feature article at https://www.laserfocusworld.com/articles/print/volume-55/issue-01/features/gravity-free-optical-fiber-manufacturing-breaks-earthly-limitations.html.
A zero-gravity manufacturing environment is believed to eliminate the defects in the manufacturing process that occur on Earth. The elimination of these defects should increase the transmission characteristics of these fibers by 10X. These optical fibers provide a unique optical transmission spectrum and have potential use in space-based applications such as remote sensing, light detection and ranging (lidar), high-power lasers, multi/hyperspectral imaging, atmospheric monitoring, and optical data communications.
"It is a great honor for everyone at POC to be selected as one of several scientific experiments going to the International Space Station. If the experiment is successful, there are many fields that can benefit from a higher quality fiber optic material such as telecommunications, laser surgery, and other industrial and military applications. POC is very excited to be bringing this type of revolutionary innovation to so many potential industries," said VP of Applied Technologies Ranjit Pradhan.
POC is a systems integrator of advanced technology, serving military and defense, homeland security, and selected commercial markets. Since its founding in 1985, POC has grown to over $100M in revenue, with more than 270 employees, including 30 PhDs and 112 engineers. The company currently holds more than 160 issued patents worldwide, covering 60 technologies.
SOURCE: POC via PR Newswire; https://www.prnewswire.com/news-releases/physical-optics-corporations-technology-launched-to-the-international-space-station-300835192.html