FLIR Systems announces lightweight, low-cost thermal cameras for small unmanned aerial systems
The cameras' image-processing software is optimized for SUAS operations.
May 6th, 2015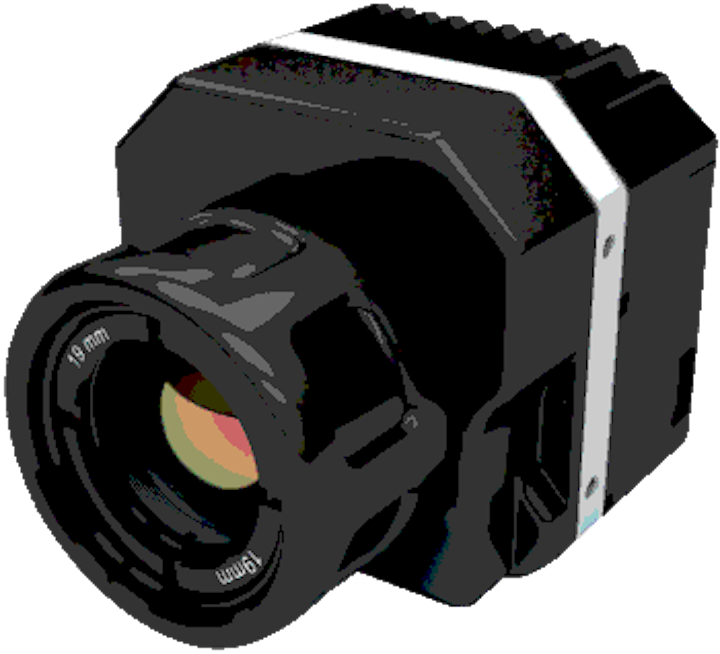 (Image: FLIR Systems)
FLIR Systems, (Wilsonville, OR; NASDAQ: FLIR) has unveiled compact thermal cameras specifically designed for use on commercial small unmanned aerial systems (SUAS), commonly termed small UAVs. Called the FLIR Vue, the cameras have either a 336x256 or 640x480 pixel resolution, with the 336 resolution camera having a 7, 13, or 19 mm lens and the 640 resolution camera having a 9, 13, or 19 mm lens. According to FLIR, the cameras, which weigh 72 grams, are preconfigured with all image-processing features optimized for SUAS operations.
The combination of thermal imaging with SUAS aids applications like search and rescue, substation inspections, livestock monitoring, precision agriculture, critical infrastructure security, pipeline and power line inspections, emergency response operations, and others.
FLIR says that most other thermal cameras that are small and light enough to be used on commercial drones require extensive integration work with other onboard systems, but FLIR's new cameras have a simple power-in/video-out interface over the same mini-USB interface that sUAS operators already use with non-thermal-imaging cameras. Such a setup is "plug and play" with currently widely used video transmitters and on-screen displays (OSDs).
The FLIR Vue is being exhibited at Association for Unmanned Vehicle Systems International 2015 (AUVSI; Atlanta, GA; May 4-7, 2015).
For more info, see www.flir.com/flirvue.