Longtime head of McPherson Instruments, D. M. Schoeffel, dies at 86
Dietmar Maximilian Schoeffel acquired McPherson Instruments in 1986, built up precision analytical tool product line.
Sep 20th, 2017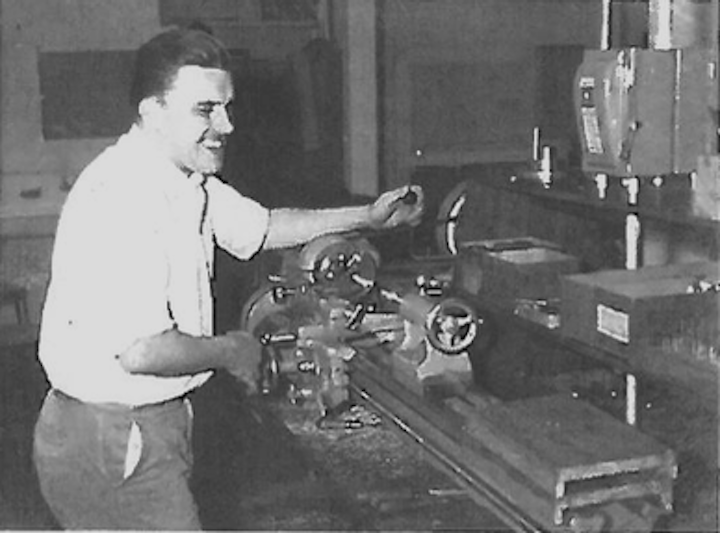 (Image courtesy of Erik Schoeffel)
McPherson Instruments (Chelmsford, MA) has announced the passing of the company's founder, Dietmar Maximilian ("Max") Schoeffel, 86, who died peacefully after a brief illness at Lahey Hospital in Burlington MA on September 16, 2017.
Born July 8, 1931 in Czechoslovakia, D. M. Schoeffel became an Engineering Master there and started two small businesses before immigrating to America in 1957, where he met Christl, who became his wife of 58 years. He founded Schoeffel Instruments in Westwood, NJ, and acquired McPherson Instruments, then in Acton, MA, in 1981. Both companies manufacture scientific instruments used for spectroscopy.
McPherson Instruments makes monochromators, spectrometers, and their associated optical systems and light sources, as well as other accessories that include vacuum equipment, sample chambers, and fiber-optics; its range of spectrometers covers the wavelength region from 1 nm to 20 µm, with emphasis on the UV range. Many of McPherson's products are made for demanding specialized applications such as high-harmonic laser generation experiments, spectrophotometry for optical component analysis, deep-UV absorbance measurements, and others.
Of D. M. Schoeffel, McPherson Instruments says, "He was always active; an entrepreneur, avid sailor, hiker, and dancer. Most of all he enjoyed coming to work at his business every day."
Source: McPherson Instruments