TriLumina collaborates with Analog Devices on next-generation flash lidar systems
TriLumina is collaborating with Analog Devices on an integrated, solid-state illuminator module for automotive FLASH lidar.
Jan 13th, 2017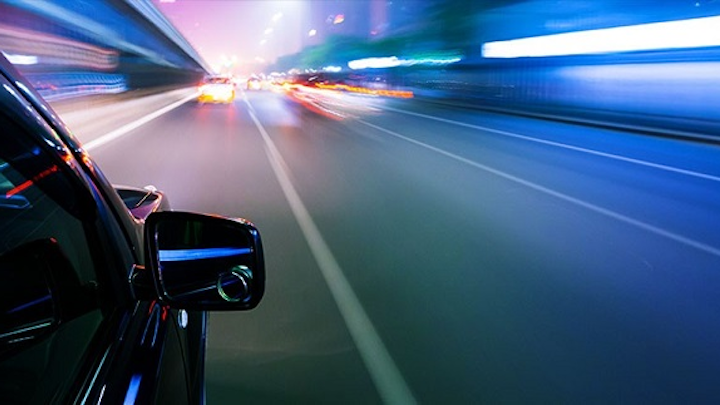 IMAGE:TriLumina is working with ADI to develop new, lower-cost, higher-performing lidar systems for automated driver assistance applications. (Image credit: TriLumina)
TriLumina (Albuquerque, NM) is collaborating with Analog Devices (ADI; Norwood, MA) for a new integrated, solid-state illuminator module for automotive FLASH light detection and ranging (lidar or LiDAR) systems. The integration of TriLumina's vertical-cavity surface-emitting laser (VCSEL) array laser emitters with ADI's patent-pending high-speed pulse laser driver enables an illuminator with high optical power output in a single, small surface-mount IC package. TriLumina says the collaboration with ADI signals its position as an integral player in next-generation automotive lidar systems.
RELATED ARTICLE: Lidar nears ubiquity as miniature systems proliferate
"TriLumina offers unique illumination devices based on solid-state, back-emitting, flip-chip VCSEL arrays. When coupled with ADI's driver technology, these lasers provide higher optical power, enabling FLASH LiDAR systems to achieve greater range," says Brian Wong, TriLumina's CEO. "We are delighted to be working with ADI, an influential leader in automotive ADAS solutions."

"We are excited to work with TriLumina on a power efficient, small footprint LiDAR illuminator," said Chris Jacobs, general manager, Automotive Safety Group, Analog Devices. "LiDAR is a key pillar of ADI's automotive safety strategy along with RADAR and inertial sensors. It will become a critical element of safety systems as functions such as Automatic Emergency Braking (AEB) and autonomous driving become more common."
Advanced Driver Assistance Systems (ADAS) incorporate a suite of sensors for safety features such as collision avoidance, pedestrian detection, and a multiplicity of autonomous driving functions. Future car safety systems rely on the sensor fusion of cameras, RADAR, and lidar. Lidar is the link between cameras and RADAR as it provides both object recognition and distance measurements. Current automotive lidar solutions have significant drawbacks such as bulky mechanical size, poor reliability, and high cost. TriLumina says its collaboration with established automotive supplier ADI overcomes these current weaknesses to enable mass-market deployment of lidar systems.
SOURCE: TriLumina; http://www.trilumina.com/press-releases.aspx?15a57179b62445e5a24bc204b8d4f5bablogPostId=3c58ef735ae040a3996a6df7bd0c713c#BlogContent