Business Forum: 'Jenoptik is at a decisive moment in its history' - An interview with Stefan Traeger
Jenoptik is making a major strategic shift to meet 21st Century challenges
Jan 2nd, 2019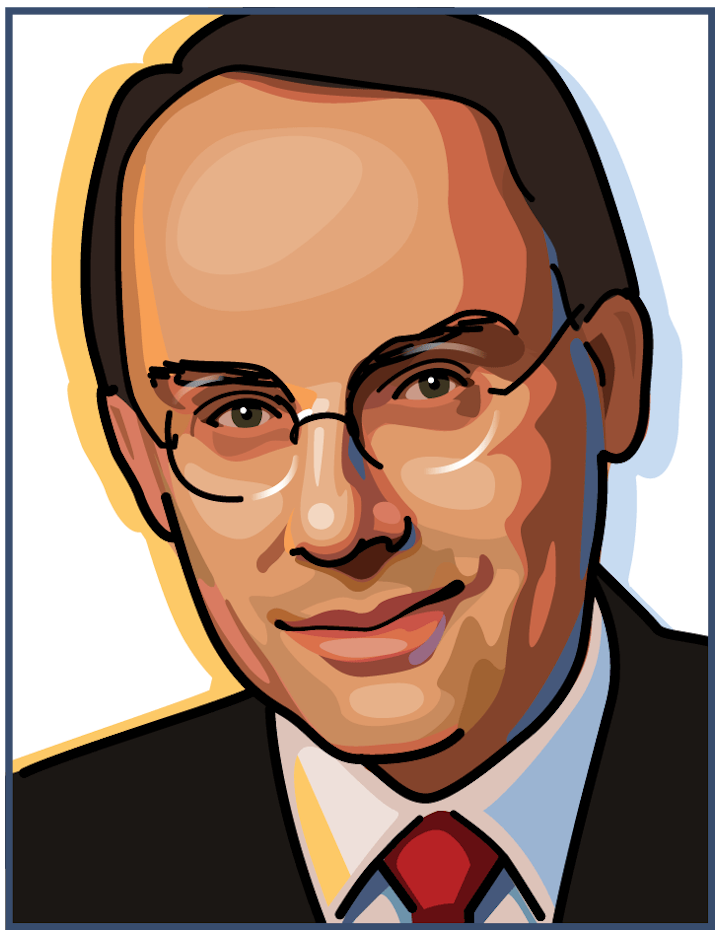 Jenoptik has just raised its 2018 revenue forecast for the second time, so the company is doing very well in its core markets of photonic and mechatronic solutions. Contributing Editor Andreas Thoss spoke with Jenoptik's CEO, Dr. Stefan Traeger, about Jenoptik's Strategy 2022 and what is in the strategy beyond structural changes.
Andreas Thoss: How was the year for Jenoptik? And what are your prospects for 2019?
Stefan Traeger: To us, 2018 has been driven by strong markets in all segments. We're still having a lot of tailwind from the semiconductor industry and the demand in areas of biophotonics, healthcare, and life sciences is growing fast as well.
Business in 2019 is a bit harder to predict. In our own funnels, we don't see a downturn at the moment. Our business is strong and when I talk with customers, most of them are still quite optimistic. However, if discussions around tariffs and trade protectionism intensify, then we might actually see a problem. We do believe in free trade and we depend on free trade.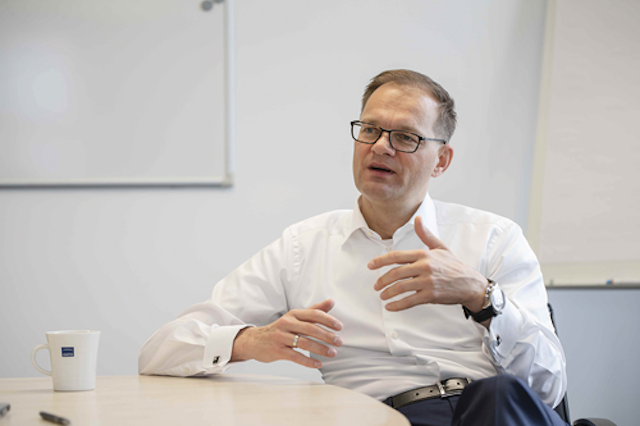 FIGURE 1. Jenoptik's president and CEO Stefan Traeger worked for ZEISS and Leica Microsystems (Danaher group) before taking the lead in Jena in December 2016. (Photo credit: Walter Oppel, Fraunhofer IOF)
AT: Earlier this year, you announced a substantial strategic change for Jenoptik. Could you tell me more about this change and why you think it is necessary?
ST: We have summarized our strategy under the headline "More Light." It basically calls for three major building blocks: We're talking about "more focus" for the company as a whole; we're talking about "more innovation," and we're talking about becoming "more international."
Jenoptik today is a relatively diversified industrial conglomerate. What we want to do is to transform this diversified industrial conglomerate into a focused technology group. We will focus on optics and photonics, which is our core competence at the end of the day.
Why are we doing this? We have a lot of success in the marketplace at the moment. However, if you look back, things haven't always been easy for Jenoptik. The company went through quite some challenging times in the last decade. It wasn't always clear whether or not Jenoptik really survives. Those days are over. We now have a strong balance sheet—we have the financial means and certainly the willingness to invest into growth. From my point of view, Jenoptik is at a decisive moment in its history.
And given that change and that we are now coming from a pretty-strong position, we do want to invest in growth and we do want to take the company to the next level. I don't think that we can do everything at the same time with the same rigor, though. Thus, we've got to focus actually on something that we're really good at—on our core competencies in optics and photonics.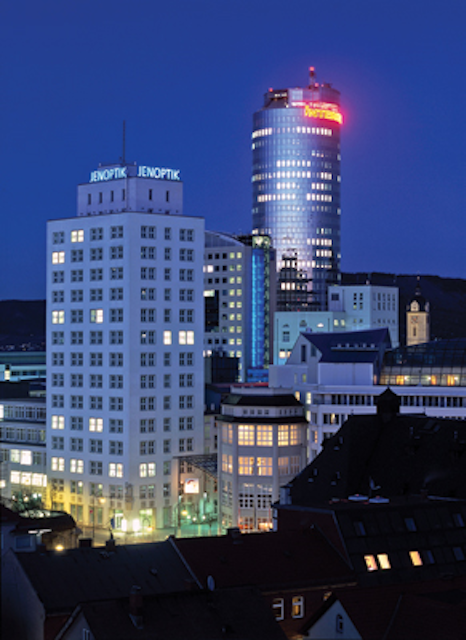 FIGURE 2. When the (former) East German part of Zeiss was split off in the early 1990s, the historical Ernst-Abbe Building went to Jenoptik; today, it hosts their executive board. (Photo credit: Günther Prätor)
AT: You have split the company in two branches. The one that is optics and the other one that is not optics. Could you say a few words more about that?
ST: Sure. We have just recently established the new brand Vincorion for our mechatronic business. We had to look for synergies between our mechatronic businesses, which cater predominantly to defense and aerospace customers, and our optics business. Those businesses are very different. They act in different marketplaces, they follow different rules and different regulations, and they have a different mindset.
AT: Do you want to sell it?
ST: We do not have an active process to dispose that business. However, we explicitly don't want to exclude that for the future.
AT: If we look at the photonics part, which markets do you want to focus on in the near future and how?
ST: In our OEM business, which we are going to call Light and Optics, we are going to focus even more on customers in the semiconductor manufacturing equipment, biophotonics, industrial, and data and communication environments.
In our new Light and Production division, we will continue to focus on the automotive sector. But in the future, we also want to expand our activities to adjacent segments for this business. And of course, in our Light and Safety business, we will focus on making roads and communities safer, together with our customers.
AT: Is there a common strategy you follow?
ST: Optics and photonics is a fairly broad sector with lots of different verticals and lots of different subsegments. I, for one, believe that for Jenoptik, it's best to focus on sectors in which technological differentiation enables premium prices. We're not at our best when it comes to commoditized products.
AT: Can you give me one example where you can really stand out with products that you do with the excellent staff here in Jena or other places in Germany? Because I think one should mention that while Jena is a classical hotspot of optical sciences, Jenoptik has acquired, I think, almost a dozen factories all across Germany and around the world with extremely talented people. And those are the right people to stand out, to develop technological advances that are not commodities, right?
ST: Sure. Just think about our contribution to the semiconductor industry, for example. The sensors and the devices that we develop and build in Jena, in Dresden, and in a couple of other places for the semiconductor manufacturing space are outstanding. There are only a few companies that I know of that have the technological competences required at this level.
AT: How do you want to change your strategy on R&D?
ST: Considering the balance between R and D, we want to invest a bit more into the R part of R&D. We did a lot of contract development, which is in a way great since we have built a lot of customer intimacy. However, if we only develop what our customers tell us, we may risk losing our competitive edge.
Thus, I believe that we need to invest a bit more into advanced research. We now have enough financial firepower to be able to face risky endeavors at times. We won't just do blue sky research, but I think we can afford to take more calculated risks. This, in turn, will be the basis for securing a competitive edge in the future.
AT: Does that mean you would form new research groups, or do you put additional freedom on the existing teams?
ST: Definitely the latter one. We are trying to create more room for creativity within our existing organization. Whether we will add incubators or additional groups, we don't know yet. But that's certainly something we're thinking about at the moment, and we will focus on that even more in 2019.
AT: Have you already determined fields where you want to focus your R&D?
ST: We're certainly continuing to focus on classical optical technologies such as microstructured optics, nano-optics, and the like. However, the future lies in the application. Just producing the most sophisticated piece of glass or the best polished surface will not be good enough.
In my opinion, we can become stronger in the data-driven environment. Our sensors and our cameras are actually right on the interface between analog information and the digital dataset. Because what's a camera doing? Essentially, it provides a digital dataset.
As an industry, we are still positioned so that we produce a digital dataset and someone else makes money with it. And we forget that the most important resource of the future will be the data itself—the sensor becomes a commodity. What's really going to make the money is an integrated solution of sensor and data processing.
Within the next five years, we must have an answer to the question: How do we address the changes in our ever-more digitized world? How do we work with the Googles of this world? I think that's a challenge that the whole industry has to face.
AT: Jenoptik is making a big strategic change to adapt to the 21st century. What are you doing to take your people with you?
ST: This is probably our biggest challenge. We must make sure that we're not losing our strengths in German engineering. This has made us strong in the past, but we want to add a more-international appeal and more intercultural competencies. In the end, it is all about communication.
AT: What do you do to attract new talents?
ST: Talents are much more mobile these days than in the past. To have a nice working environment in Jena is just not good enough. We have to be able to provide international experiences to our people. We can offer secondments to our sites and application labs in Silicon Valley, for example, or in Shanghai. For our engineers, that's quite an interesting prospect.