Manufacturers' Product Showcase
Model AVRF-7A-B generates amplitudes of up to 750 Volts, with 7.5 ns rise and fall times.
Jan 1st, 2010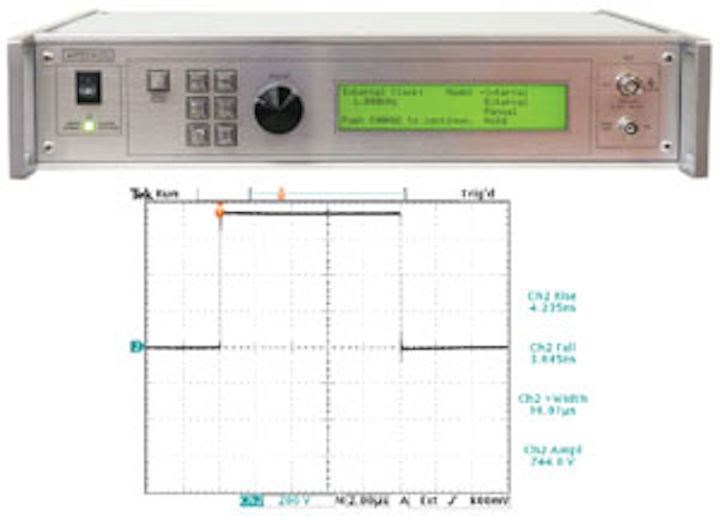 AVRF-7A-B Fast High Voltage Pulse Generator
Model AVRF-7A-B generates amplitudes of up to 750 Volts, with 7.5 ns rise and fall times. The pulse width is variable from 0.15 to 10 us. The maximum PRF is 10 kHz, and the maximum duty cycle is 0.1%. Switchable polarity is optional. IEEE-488.2GPIB /RS-232 control.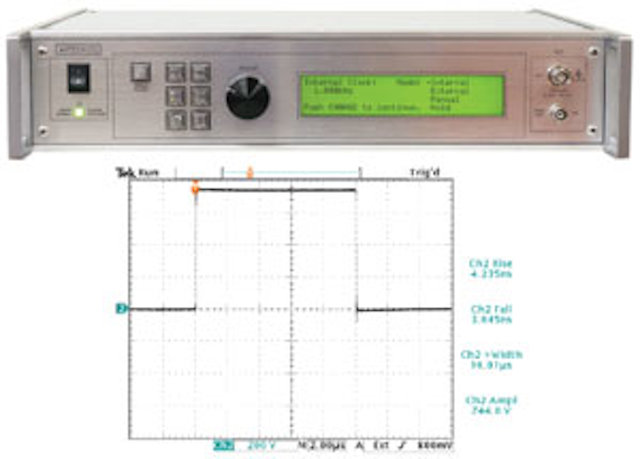 Pricing, manuals, datasheets:
http://www.avtechpulse.com/medium/avrf-7a
More information: info@avtechpulse.com
Your Source for Commercial, Low Cost Optics
Anchor Optics' catalog has more than 230 new products including eight complete lines of Commercial Grade optics and features expanded multi-pricing making Commercial Grade optics perfect for volume buyers. Commercial Grade Optics have standard designs, are available on an ongoing basis, and are backed by excellent customer service. Anchor Optics, the essential source for Affordable Quality Optics, has over 5,000 products and 5,000,000 in stock and ready for immediate delivery.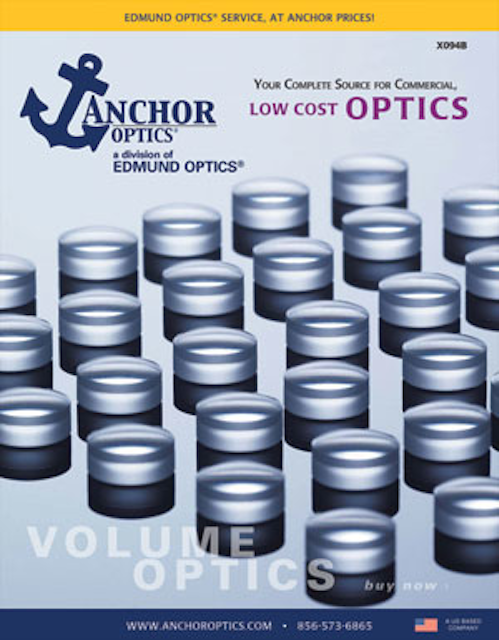 www.anchoroptics.com
Photon Inc.'s New USBeamPro CCD Profiler
Photon introduces the USBeamPro CCD, a 12-bit CCD-based beam profiling system with USB 2.0 connectivity, operating under Photon's renowned BeamProfiler Software in Windows®. It provides highly accurate measurements of ISO Standard beam profile parameters, including beam diameter, centroid, and power/energy. The USB 2.0 interface offers enhanced ease of use and portability.
The USBeamPro CCD features a ½-inch format 1360-1024 array with 4.65µm square pixels; for a total beam imaging area of 6.32mm-4.76mm. The camera's small form factor of 70-95-33mm allows ease of placement into typical optical paths.
The nominal optical power dynamic range of this array is 36dB (12-bit digitization).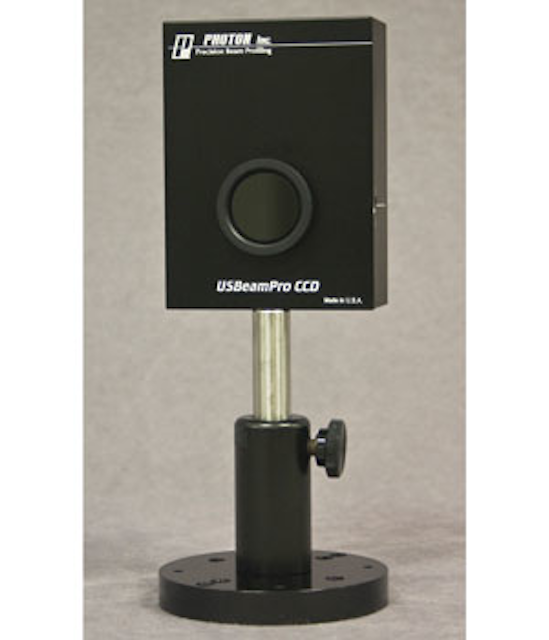 1-800-374-6866 • www.photon-inc.com
Focus Diagnostics for High Power Laser
The MicroSpotMonitor-Compact is a small camera-based focus analyser optimized to work in limited space in microprocessing machines.
The camera housing includes optics, electronics, optical attenuation and power absorbers. The size is 230 mm × 120 mm × 60 mm. Due to the choice of different measuring optics the dimension of the device can be varied from minimum height 70 mm to a foot print of 250 mm x 250 mm.
Essential for a diagnostics according ISO 11146 are measurements around the focus. This is possible optionally by motorized axis or by using the machine axis in combination with an optical distance sensor.
www.primes.de
125 kHz Nirvana™ Auto-balanced Detector
New Focus™ offers a broad range of balanced photoreceivers, from 125-kHz to 800-MHz, with the common-mode noise rejection up to 50-dB. A balanced photoreceiver consists of two well-matched photodetectors so that a small signal not subtracted is amplified.
Nirvana™, ideal for OCT and interferometric measurements, is designed to eliminate the problems associated with manually balancing the reference and signal beams. It has a built-in low-frequency feedback loop that auto-balance between signal and reference arms.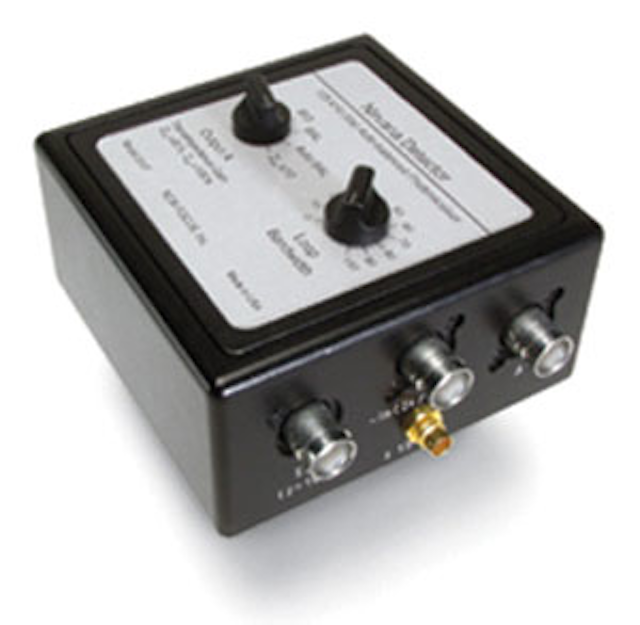 www.newport.com/newfocus
(800) 222-6440
30W – 400W PI and PM Fiber Isolators
EOT has released a line of high power PM and PI isolators for 1um Yb:Fiber lasers. PM and PI fiber to fiber isolators with power handling up to 30W in both directions are now available. PM fiber to fiber isolators can be purchased with and optional ASE filter and escape ports. PM and PI fiber to free space isolators are available for powers up to 400W in the forward direction and 50W in the reverse direction. These isolators enable the use of high power Yb:Fiber lasers with highly reflective materials.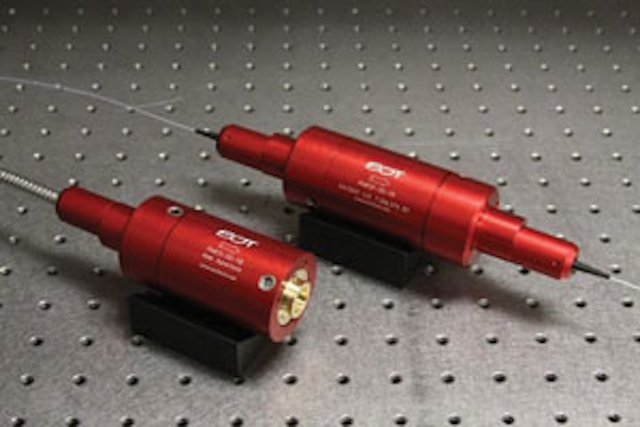 Electro-Optics Technology, Inc.
www.eotech.com • sales@eotech.com
High Power Components
OZ Optics uses the latest in fiber and component manufacturing techniques to produce fiber products for high power lasers. Products with multiWatt capabilities are manufactured from both standard fibers and specialty fibers, such as double clad fibers, large mode area (LMA) fibers, and photonic crystal fibers.
Products include:
High Power Isolators
High Power Shutters and Safety Interlocks
High Power Optical Tap/Power Monitors
High Power/ Temperature Fiber Optic Patchcords/Connectors
High Power Collimators/ Focusers
High Power Combiners
High Power Coatings
Mode Field Adaptors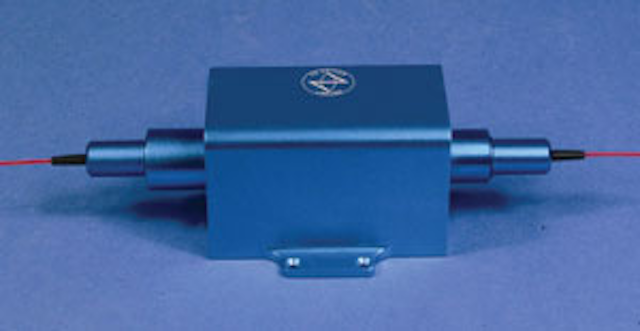 New Sub Femto Ampere Current Amplifier — DDPCA-300
The new transimpedance amplifier DDPCA-300 offers a gain range from 104 up to 1013 V/A which can be set either manually or by a remote interface. Thus, the amplifier can be used over a 240 dB dynamic range for current measurements from sub femto amps up to milli amps. The unit achieves an extremely low input noise of minimum 0.2 fA/√Hz and drift values of less than 1 fA. The compact housing is optimized for use close to the signal source avoiding signal perturbations or noise pick-up due to long cables. An adjustable bias voltage at the amplifier input is provided for the I/V characterization of high impedance semiconductor structures and electronic MOS components. Further applications include high sensitivity current and charge measurements, spectroscopy, and the sub femto amp extension for standard digital voltmeters.

FEMTO Messtechnik GmbH
Paul-Lincke-Ufer 34, 10999 Berlin, Germany
Tel.: +(49) 30-446 93 86 • Fax.: +(49) 30-446 93 88;
e-mail: info@femto.de • http://www.femto.de
See Your Beam As Never Before
Ophir-Spiricon, the global leader in precision laser measurement equipment, introduces BeamGage®; eclipsing all other laser beam analysis software.
From 13nm to 3000µm
Automatic camera control for faster set-up
Extensive set of ISO quantitative measurements
Beam simulator for validation & error analysis
Patented Ultra-calibration for unequaled accuracy
Add in custom algorithms
Definable GUI for best "accuracy" or "ease of use"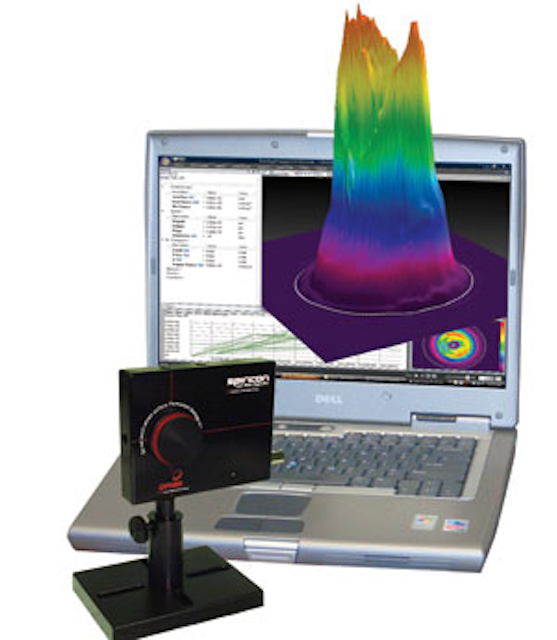 www.ophir-spiricon.com • (866) 755-5499
The NEW Model 600 Non-Contact Imaging Spectrophotometer provides 1.2 million spectral reflectance curves
The Model 600 will allow the user to capture image spectral data from any scene and provide CIE Chromaticity Coordinates of each pixel located in that scene. It can be used to quantify spectral transmittance, reflectance as well as output from illumination and display systems. The Model 600 measures spectral energy from 380nm to 780nm. This spectral information can be used to calculate various color coordinates of reflectance colors under various types of illuminants. Resulting color units includes; Tristimulus Values, chromaticity coordinates, CIELAB 1976, Hunter Lab, CIE 1976 UCS and CCT (Correlated Color Temperature).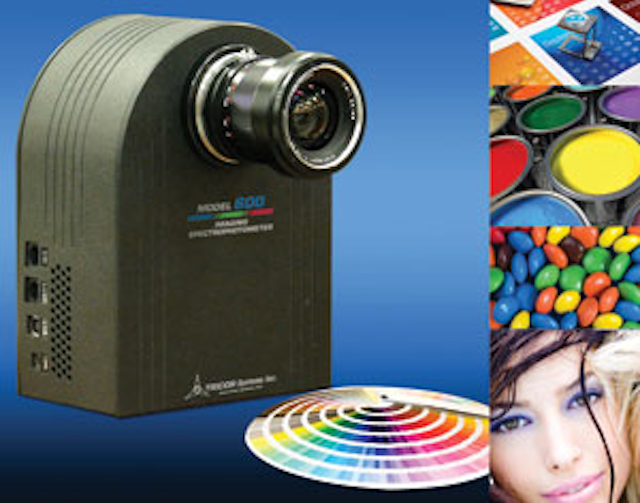 www.tricor-systems.com
847-742-5542
Spectrum Detector and Laserpoint join forces in North America ... and introduce new products at Photonics West!
Spectrum Detector has agreed to become the Marketing and Sales Distributor for Laserpoint products in the USA and Canada. They will exhibit together at Photonics West in January 2010 and introduce several new products including the 4∏ Power/Energy Meter designed by Laserpoint... and the T.rad Broadband THz Radiometer designed by Spectrum Detector. Please contact us at (503)697-1870 for more information.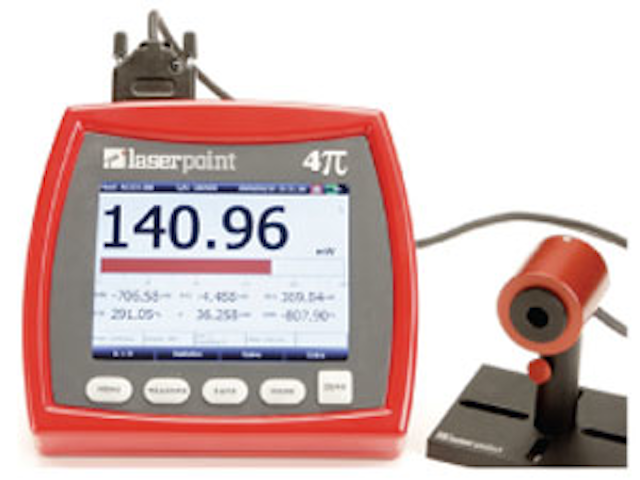 spectrumdetector.com
More Laser Focus World Current Issue Articles
More Laser Focus World Archives Issue Articles