LASER-TEC and NSF help PRPI photonics students in Puerto Rico
LASER-TEC and NSF offered stipends for students in need, allowing them to finish their training on time.
Jan 17th, 2018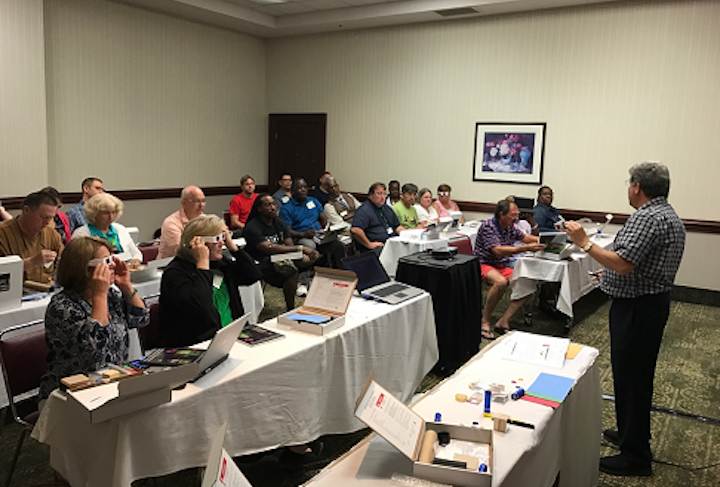 IMAGE: In addition to helping photonics students in Puerto Rico, LASER-TEC is active in numerous initiatives, including expanding K-12 professional development in photonics to assist educators. (Image credit: LASER-TEC)
Hurricane Maria desolated the island of Puerto Rico, and left many people without homes, power, or access to fresh water. Strong winds and flooding destroyed critical infrastructure and most communication lines. The city of San Juan, home to the Puerto Rico Photonics Institute (PRPI) at the Universidad Metropolitana, was no exception. Despite the devastation, the PRPI Laser and Photonics Certificate program courses restarted in late October of this year. However, the Institute struggled with placing students in the Industry Technical Internship program due to economic challenges currently present on the island.
RELATED ARTICLE: How spectroscopists can help spectroscopists recover in Puerto Rico
LASER-TEC (Fort Pierce, FL) with the support of the National Science Foundation (NSF) Advanced Technological Education program offered stipends for students in need, allowing them to pursue the eight-week internship requirement of the program, and finish their certificate on time. The students will be working for local fiber optics companies to gain valuable hands-on experience and help restore the telecommunication systems of Puerto Rico. The stipends will cover students' wages, cost of living, and transportation during the length of the internship.

LASER-TEC is a National Science Foundation Advanced Technological Education Center of Excellence in Lasers and Fiber Optics and is headquartered at Indian River State College. It is an association of community and state colleges, universities, K-12 schools and technical centers, trade associations, and laser and fiber optic (LFO) companies. The Center's mission is to develop a sustainable pipeline of qualified laser and fiber optic technicians to meet industry needs.
SOURCE: LASER-TEC; http://www.laser-tec.org/laser-tec-and-nsf-assist-puerto-rico-photonics-institute-students.html