Cassini and its optical payload dives into Saturn, leaving legacy of discovery
Armed with a host of photonics equipment, the Cassini Spacecraft made its final planned descent into the atmosphere of Saturn.
Sep 18th, 2017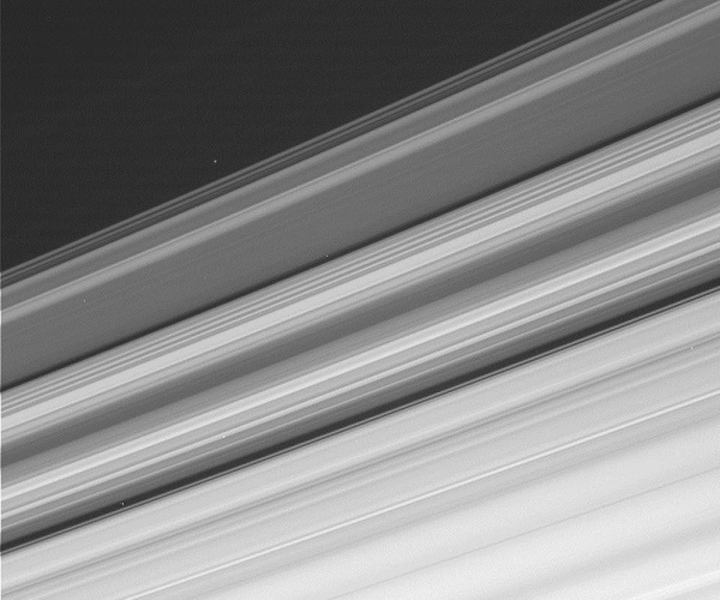 IMAGE: A raw image with Cassini pointing toward Saturn and its rings was taken through CL1 and CL2 filters (in the 600 nm range). This image has not been validated or calibrated. A validated/calibrated image will be archived with the NASA Planetary Data System. (Image credit: NASA/JPL-Caltech/Space Science Institute)
Armed with a host of optical and photonics equipment including the Composite Infrared Spectrometer (CIRS), the Imaging Science Subsystem (ISS), the Ultraviolet Imaging Spectrograph (UVIS), and the Visible and Infrared Mapping Spectrometer (VIMS), the Cassini Spacecraft made its final planned descent into the atmosphere of Saturn at 7:30 am EDT on September 15, 2017. The spacecraft launched in October 1997 and first arrived at the ringed planet in 2004.
RELATED ARTICLE: Planetary and deep-space applications push spectroscopy to the outer limits
In an interview asking University of Illinois (Champaign, IL) astronomy professor Leslie Looney about the significance of the Cassini mission, Looney says, "The Cassini spacecraft was the first mission to orbit Saturn and provide an in-depth study of Saturn, its rings and its many moons. Titan, Saturn's largest moon, is the only one in the solar system to have an atmosphere. Even though the average temperature of Titan is -290 degrees Fahrenheit, Cassini found liquid on the surface in lakes, rivers and within the atmosphere. This liquid is not water, but rather mostly pure methane."
Looney also describes discoveries related to Saturn's other moons: "The other fascinating moon is Enceladus, whose surface is mostly water ice without an atmosphere. It frequently spews water and water vapor from the surface in plumes, likely from heating deep inside the moon due to gravitational forces from Saturn. The existence of these plumes implies that Enceladus has an ocean under the icy crust. Even more exciting is the recent detection of hydrogen gas from the vapor plumes."
Looney reminds us that Cassini's fate was planned, and was supposed to crash into the atmosphere of Saturn as it did on September 15, 2017, for very specific reasons: "We are trying to be conscientious solar system citizens. If Titan or Enceladus have a chance of native life, we need to keep our spacecraft far away because there is a chance that viable Earth bacteria could hitchhike their way into Saturn's orbit aboard our satellites. If a contaminated spacecraft crashed into Saturn, we may be inadvertently destroying what we are trying to seek out."
SOURCES: NASA JPL; https://saturn.jpl.nasa.gov/the-journey/the-spacecraft/ plus https://saturn.jpl.nasa.gov/the-journey/timeline/#launch-from-cape-canaveral andUniversity of Illinois; https://news.illinois.edu/blog/view/6367/555377