Women in STEM fields still need support
Snell, Fraunhofer, Fresnel, Fizeau, and Raman: a few of the numerous men after whom optical principles are named.
Jan 1st, 2008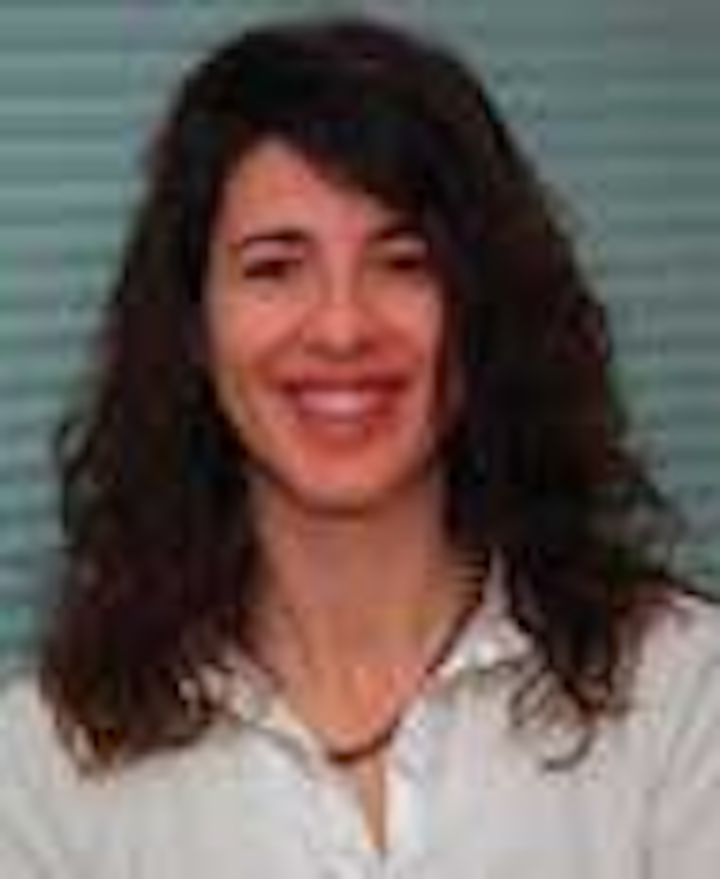 By Elka Koehler
Snell, Fraunhofer, Fresnel, Fizeau, and Raman: a few of the numerous men after whom optical principles are named. Male dominance of optics and science in general has a long history. Since 1901 only 2% of Nobel Prize winners in the sciences have been women.1 This lack of female role models in science, technology, engineering, and math (STEM) continues to hinder many young girls from pursuing careers as inventors, engineers, professors, or scientists.
My own mother cried, "A woman engineer?" when she first heard my career aspirations in high school. Her initial response aside, I have received an incredible amount of support from her and other people throughout my career. Driven by my own curiosity and determination; encouraged by very special male and female mentors, role models, and colleagues; supported by forward-thinking institutions; and backed by a supportive husband, I have enjoyed a productive engineering career. Given that many women aren't as blessed with the support that I have had, each of us in the scientific and engineering community must strive to actively encourage talented women to enter and stay in the field. We must get involved to achieve the full potential of our collective mind.
The good news is that women in the U.S. have made great strides in the biological sciences, earning 62% of the bachelor's degrees in 2004.2 However, women are still underrepresented in physics and engineering, accounting for only 20% and 22% of these bachelor's degrees, respectively. Nevertheless, this is a monumental improvement since my birth in 1966-when women held only 0.4% of the bachelor's degrees in engineering or physics.
The seemingly rapid growth in the fraction of women earning bachelor's degrees is deceptive when we consider fewer men are graduating in these fields. The number of bachelor's degrees earned by male engineers has plummeted by 22% since its peak in 1985. Even so, women earned only 15% of the doctoral degrees in physics in 2004. In the optics program at the University of Arizona, the averages for women are 14% for bachelor's and 13% for doctoral degrees over the past ten years.
So, why is it so difficult to attract women to STEM fields? It seems that apathy toward STEM subjects descends upon females early in life. The stereotyping of STEM subjects begins in toy stores where boys' shelves are typically lined up with thought-provoking toys like binoculars and telescopes, while girls' isles glow pink with dolls and tea sets. Popular media drowns us with images and news about Britney Spears while astronaut/inventor Ellen Ochoa remains obscure-so to which vocation are young girls more likely to aspire? The disregard for science among our female population is evidenced in a recent survey conducted by the National Science Foundation (NSF). When asked if it is true that "Lasers work by focusing sound waves," only 28% of female respondents gave the correct answer (as opposed to 59% of males). We, the science community, must respond to this indifference in our popular culture and reach out to our children. In addition to sharing our expertise with local schools and educators, numerous volunteer opportunities such as the SPIE and OSA Hands on Optics program help us directly motivate and educate all our children-not just girls.3
To compound the problem of the small number of women entering the workforce, many bright women who have beaten the odds choose to leave the workforce. According to an NSF survey in 2004, 15% of women scientist and engineers in the U.S. were unemployed. That is approximately three times the national unemployment rate. Only 10% of all engineers employed in the U.S. are women. It's no surprise that family responsibilities force many women to leave the workforce temporarily or permanently. In 2004, 81% of part-time scientists and engineers were women. Half of these women reported family responsibilities as the primary reason for their departure from full time. Personally, with an infant and a toddler to care for, the flexibility that my employer has provided is the sole reason I have been able to remain in the workforce. To retain female talent, corporations and academia must provide critical flexible and/or reduced work hours. This radical change in our work culture requires exceptional leadership committed to implementing new policies.
Demonstrating the difficulties facing family-friendly policies, a 2005 Harvard Business Review survey found that nontraditional work arrangements in corporate America are stigmatized, and those who take advantage of these policies can face subtle penalties such as fewer promotions.4 Leaders need to keep in mind that the hidden costs of losing talented employees regardless of their gender can be surprisingly high when considering the time and money it takes to find a replacement and to train the new employee, and the knowledge and contacts lost with an employee's departure (see "How to help nurture opportunity and diversity," p. 69).
Policy makers and business leaders understand that global economic prosperity requires innovation. This can only be achieved with a workforce that is strong in science and technology, and to do that we must tap into every available resource available to us: men, women, minorities, and disabled alike. The National Academies' Rising Above the Gathering Storm report warns that "in the long run, the United States might not have enough scientists and engineers to meet its national goals if the number of domestic students from all demographic groups, including women and students from underrepresented groups, does not increase in proportion to our nation's need for them."5 The more we understand ourselves, our world, and our universe, the more we enjoy innovations that improve our quality of life, establish policies that protect our environment, and create cures for disease. But the most powerful reason that I hope and work for a change is that I want my daughter to have all the opportunities the world has to offer so that she can reach her full potential and find contentment in life.
Women have made great progress in STEM fields but needless to say, there is much room for improvement. As our daughters witness more women in nontraditional roles, they will have more freedom to pursue unconventional professions-even that of Washington, Jefferson, Lincoln, Kennedy, and Reagan.
REFERENCES
1. S. Bertsch McGrayne, Nobel Prize Women in Science, National Academies Press, 1993.
2. www.nsf.gov/statistics
3. www.hands-on-optics.org/getinvolved
4. www.womenscareersreport.hbr.org
5. www.nationalacademies.org/gatheringstorm
Tell us what you think about this article. Send an e-mail to LFWFeedback@pennwell.com.
How to help nurture opportunity and diversity
USA
SPIE Women in Optics (WiO) promotes personal and professional growth for women through community building, networking opportunities and encouraging young women to choose optics as a career; spie.org/x1845.xml.
The Community Tool Box promotes community health and development by connecting people, ideas, and resources; ctb.ku.edu/tools/sub_section_overheads_1296.htm.
The Families and Work Institute is a nonprofit center dedicated to providing research for living in today's changing workplace, changing family, and changing community; www.familiesandwork.org.
Canada
Building Fair and Productive Workplaces: The mission of the Human Resources and Social Development Canada is to build a stronger and more competitive Canada, to support Canadians live productive and rewarding lives, and to improve quality of life; www.hrsdc.gc.ca/en/lp/spila/wlb/imt/08family_friendly.shtml.
Europe
The European Foundation for the Improvement of Living and Working Conditions focuses on sharing EU research on themes of career and employment security, worker health and well-being, skill development, and work-life balance; www.eurofound.europa.eu/ewco/reports/TN0510TR02/TN0510TR02_6.htm.
Australia
The Australian Work and Family program is designed to encourage organizations and individuals to adopt best-practice work and family policies using the opportunities in the workplace-relations system; www.workplace.gov.au/workplace/Programmes/WorkFamily.
Asia
CSR Asia is the leading provider of information, training, research, and consultancy services on sustainable business practices in Asia; www.csr-asia.com.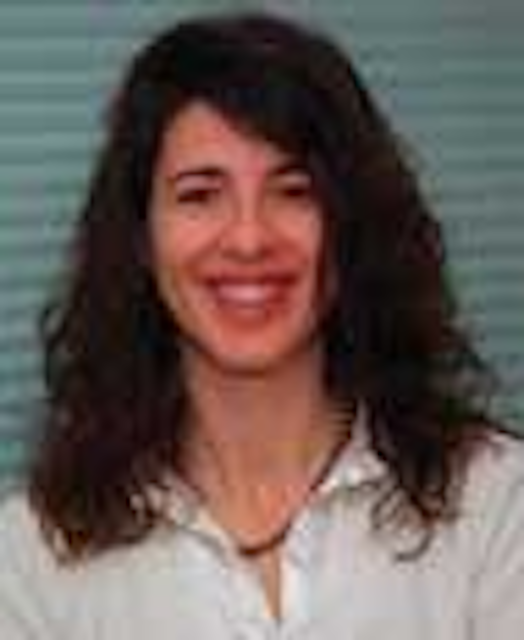 Click here to enlarge image
ELKA KOEHLER is principal optical engineer at Raytheon, 1151 E. Hermans Road, Bldg. 840 MS 8, Tucson, AZ 85706; e-mail: eekoehler@raytheon.com; spie.org/x6761.xml?pf=true. In 2003-2004, she served as science and technology advisor to Sen. Joseph Lieberman (D-CT) via a Congressional Fellowship jointly awarded by the American Association for the Advancement of Science (AAAS), the Optical Society of America (OSA), and the International Society for Optical Engineering (SPIE).