Can the Internet help scientists predict (and improve) the future?
Associate editor Gail Overton presents her view of what the World Wide Web offers optics and photonics engineers, researchers, and technical professionals.
Nov 1st, 2007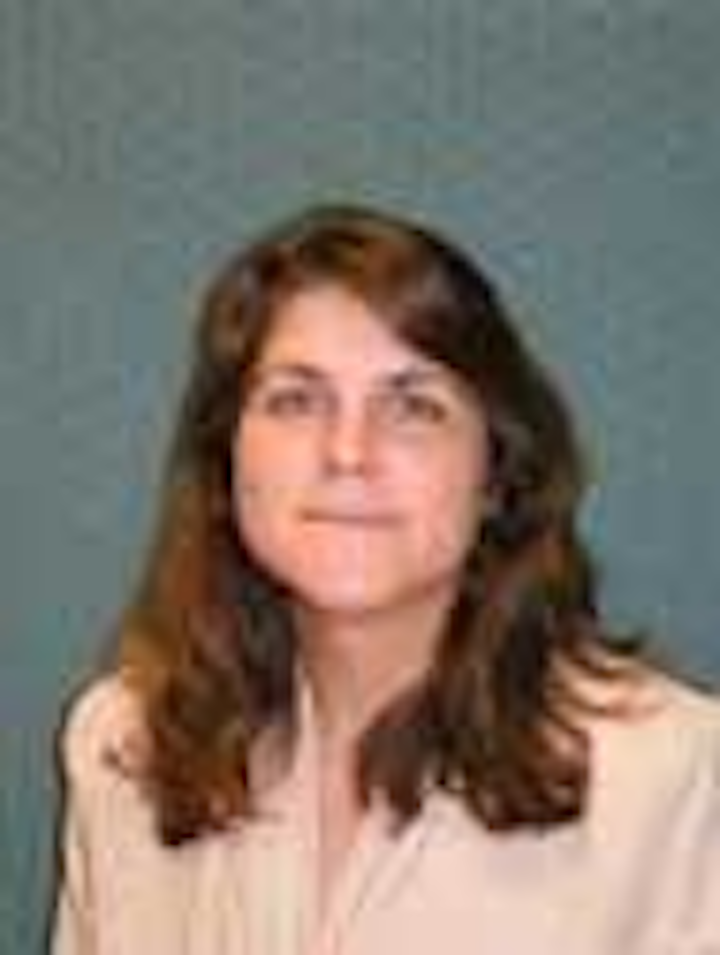 Gail Overton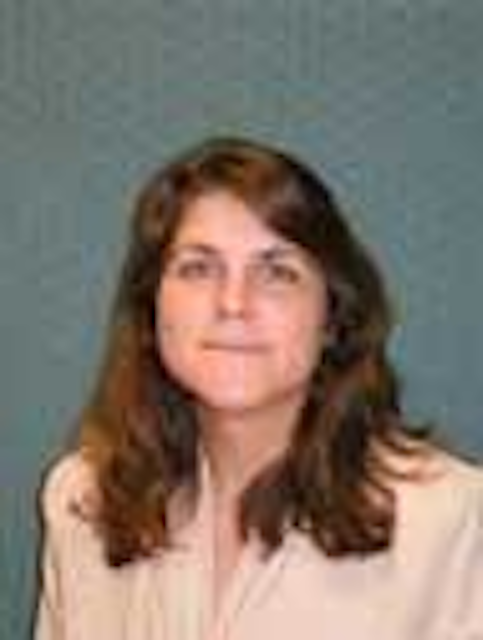 Click here to enlarge image
Associate editor Gail Overton presents her view of what the World Wide Web offers optics and photonics engineers, researchers, and technical professionals. Topics help readers identify Internet sites that provide links to databases, online shopping sites, technology licensing opportunities, scientific blogs and chat rooms, and other online resources of interest. To share your best Web site finds with our readers, please contact Gail Overton at gailo@pennwell.com.
If you've been fortunate enough to work for a company that actually develops a five-year plan (and in some cases, a ten-year plan), then you'll know that predicting technology innovations of the future is no easy task. A few years ago, I attended an industry trade show and conference that convened a panel of top executives to discuss "next-generation" or "future" photonics technologies. When asked one by one to make their predictions, the panel members fell eerily silent. Was it just because they didn't want to disclose the "next big thing" to a group of competitors? Surely, there is some truth in that. However, the reality is that predicting the future is tricky business; few, if any, individuals have been credited with predicting what will be technologically popular and possible in the years ahead.
Unfortunately, all scientific companies must be in the business of predicting the technology future to some extent. That next new product must have a viable market and someone must do the leg work to determine how large and how anxious that market is. Enter the Internet. If you know where to look, the World Wide Web just may be telling you not only what society wants and needs now, but what it may want in the future.
www.createthefuturecontest.com
Each year, NASA Tech Briefs magazine (www.techbriefs.com) sponsors the Create the Future Design Contest with a grand prize of $20,000. The contest seeks entries in six categories: consumer products; machinery, equipment, and component technology; medical products; safety and security; sustainable technologies; and transportation. But the most interesting resource on the site for future technology seekers is the "View Entries" link that lets you take a look at all the contest entries in the various categories (125 total entries when I checked). A couple of Web sites that provide a similar glimpse into developing technologies by revealing patented ideas looking for commercial development are www.yet2.com (see www.laserfocusworld.com/articles/243227) and www.nexttechs.com.
The wirednextfest.com site provides information on the Wired NextFest festival-a festival described by Wired magazine (www.wired.com), its creator and manager, as "Wired's vision of a new World's Fair," showcasing the innovative products and technologies that are transforming our world. The four-day event (which is in its fourth year) attracts sponsoring companies such as Hitachi, Northrop Grumman, and even NASA, allowing visitors to experience the future of communication, design, entertainment, exploration, health, play, robots, transportation, security, and green living.
The Future of Things (TFOT) is an online magazine that aims to provide comprehensive, accurate, and high-quality coverage of emerging scientific and technological innovations. The TFOT team says its news stories and articles are unique, not only because they include detailed analysis and commentary, but because they include in-depth interviews with leading scientists, engineers, and other visionaries who offer a glimpse into the future.
The site became operational in 2006 and includes articles, news, picture of the day, personal columns, site of the week, and most recently added discussion forums. Users can search on news stories and articles in categories that include robots, nanotechnology, software, medicine, and physics to name a few. News stories are not just regurgitated press releases, but are in-depth staff-written articles with an eye towards future technologies.
This Web site opens with a very clear statement: "Battelle's team of technology forecasters provides insight into the technological innovations that will spell success for industry and government in the future." Battelle is a global science and technology enterprise that develops and commercializes technology and manages laboratories for customers, conducting $3.7 billion in annual research and development. The Battelle forecast site not only predicts the top ten technologies for the decade, but also examines the top Battelle achievements for the past 75 years, reports its predictions for the next 75 years, and looks at strategic technologies by 2020.
"When people think of the future of technologies, we want them to think of Battelle," said Stephen M. Millett (retired and now at Futuring Associates LLC), who initiated the forecast in 1995 along with Battelle's Tom McLain. "We did not restrict any of the lists-which were generated by either actual or virtual expert focus groups that included both Battelle staff and outside experts-to just Battelle's interests; all the judgments are about technology trends in general and not those particular to Battelle."
Improving the future through science
Even if we could predict what technologies are wanted in the future, some might say that technological "progress" may not always be beneficial to humans or the environment. After all, the jury is out as to whether gadgets like the cell phone are actually increasing productivity and streamlining communication, or alternatively, causing brain tumors and reducing face-to-face interactions to the point of contributing to social degeneracy. Here is just a sampling of a few Web resources that are exploring this quandary:
TechCast bills itself as "A Virtual Think Tank Tracking the Technology Revolution." It uses extensive research and the estimates from a panel of 100 experts working online to forecast the most likely year technologies will be adopted, the size of the potential market, and confidence levels. TechCast offers fee-based forecasting services for technology planners, with detailed forecasts of 60 or so particular technologies such as quantum computing, virtual reality, and a moon base. More important, the site looks at trends that drive each technology (called "Pros") and obstacles that oppose it (called "Cons"). The pros and cons allow users to understand how technology is affecting or will affect the future-something that few forecasts consider. TechCast's founder, William Halal of George Washington University (Washington, D.C.) explains, "The world is passing through a technology revolution, but people lack convenient information. TechCast forecasts breakthroughs in all fields, and distributes results automatically to corporations, governments, and the public in real time."
Last but not least, isn't it admirable to think that of all the professions in the world, scientists and the technology they develop may offer the greatest hope in solving our most pressing environmental and social problems? At betterhumans.com, news, articles, videos, blogs, and discussion forums encourage individuals to join "a community of forward thinkers dedicated to discussing, celebrating, and creating the future." News focuses on the latest scientific breakthroughs that affect the human condition, while online discussions examine these breakthroughs and the role they play in shaping the future. "People usually talk about the future as if it's predetermined, or simply try to predict what's coming next. They tend to be either neutral or oblivious to change, giddy with excitement, or afraid," says Betterhumans founder and editor-in-chief, Simon Smith. "But technology is neutral; we get to shape its use. Our goal with Betterhumans is to spark positive change by creating dialogue and action."
Tell us what you think about this article. Send an e-mail to LFWFeedback@pennwell.com.