Where can I transfer my optical instrumentation experience?
Q:  I hold a responsible business development position in a semiconductor inspection company.
Dec 1st, 2009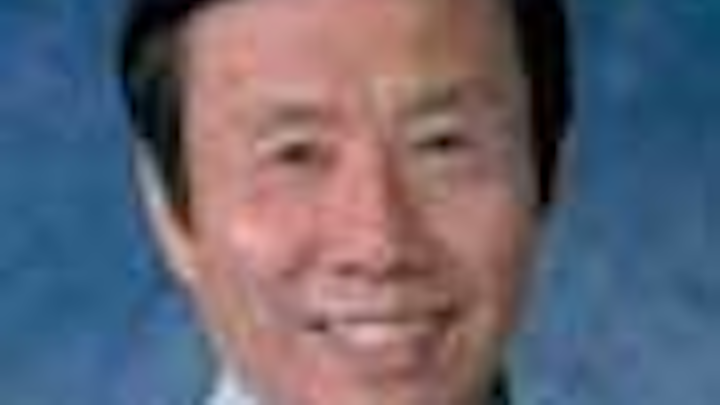 MILTON CHANG
Q: I hold a responsible business development position in a semiconductor inspection company. With the cyclical nature of the industry, I think I would be better off using my optical instrumentation experience elsewhere. Any thoughts?
A: I am not sure how to address your question, as career decisions are personal. The optical knowledge you have is valuable in just about any field because unless you can quantify and measure a specification, you can't claim to have it. You might as well use this move to optimize your future.
The first issue you need to address is which industry or technology areas are of interest to you. Find a field that has high potential and in which optical instrumentation serves critical needs. Then you have to decide on your role and the goals you want to reach: start a company, get a job, work toward an executive position, become a consultant, or whatever. Then you want to develop a creative strategy to find a point of entry that capitalizes on your strengths. Your course of action depends on your goal; in some cases you may have to pick up new skills that combine with what you already know to give you a real competitive advantage.
Let me go out on a limb here because I have been asked a lot about this. I hope my LFW readers will e-mail me to challenge the assumptions behind my opinion. The hottest technology areas in the photonics community currently are biotech and green energy. My guess is there will be R&D opportunities in biotech for a very long time, given the complexity of biology, whereas green energy will last a relatively shorter time. But both areas are likely to linger because of their impact on our lives.
Biotech will place more demands on instrument development as new technologies are developed. We can expect an initial surge in employement in both fields, but both industries will create fewer jobs in their steady state compared to traditional manufacturing industries. Once a product is developed, it is usually cranked out in volume with automated equipment.
You also want to think strategically about your career path, to get the experience and the network you will need to reach your long-term career goals. If you are willing to accept a job with a drop in salary and/or position you will have more choices. Focus on finding learning opportunities, especially situations in which you will be working with a mentor who is an industry insider. Whatever you decide to do, the approach you need to take is: "How can I use my optics knowledge to help you do more?"
Q: I like my boss, but he exaggerates the business potential of my project and I believe my credibility is at risk. Should I bring this to the attention of our CEO? How do you think I should handle this situation?
A: Whatever you do, avoid jumping to conclusions. Anything that is said is subject to interpretation. Our technical training has taught us to be totally factual, whereas people in management are often in the position of selling their ideas by presenting issues in a positive light
If I were you, I would make sure I fully understand the real potential of your project. Technical and business folks often see business matters differently. Given that you have a good relationship with your boss, why not have a heart-to-heart talk in which you can express your feelings and ask for an explanation? Reporting to a higher-up would be a drastic act, and unless your boss is out-and-out lying, it would probably be a no-win situation for you. Facing tough issues head-on is the most efficient way to get over a potential conflict–especially if this could be a case of "I don't agree because I don't understand."
Click here to enlarge image
---
MILTON CHANG
is managing director of Incubic Venture Fund, which invests in photonics applications. He was CEO/president of Newport and New Focus, and currently sits on the board of Precision Photonics. He holds a B.S. degree from the U. of Illinois and a Ph.D. from Caltech. He is a Fellow of IEEE, OSA, and LIA, a former president of LEOS and LIA, recipient of Distinguished Alumni Awards from both universities, serves on the board of trustees of Caltech, and is a member of the Committee of 100. Visit www.incubic.com for other articles he has written.