An optics community united to create prosperity for the industry
Many of us are looking for the next "killer app" to bring prosperity to our industry.
Feb 1st, 2004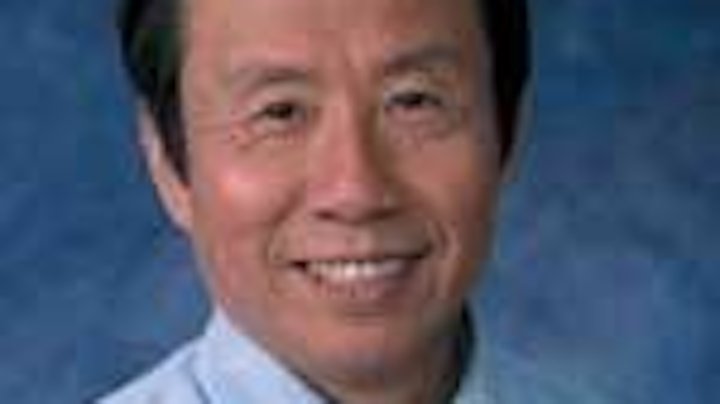 Many of us are looking for the next "killer app" to bring prosperity to our industry. What can you and I individually do to hasten the process? And if killer app is too elusive, how can we speed up the commercialization of an idea?
One approach to tackle a BIG problem that takes a long time and involves a lot of people is to put in place a process to get the ball rolling. The question becomes whether we can speed up the development of a technology value-creation chain (food chain) that almost every technology innovation follows.
Optical telecom, for example, took some 30 years to move from the invention of low-loss fiber, to the development of supporting technologies and components, to the invention of WDM systems and the development of awareness, specific products, markets, customers, sales, finance . . . and so on.
All types of people were involved, not just engineers. There were government agencies and companies that funded R&D; technical societies that published journals, organized conferences, and ran trade shows to facilitate business exchange; trade journals like Laser Focus World that got the word out; and, ultimately, business folks who developed the market and investors who supplied the investment capital. Can we work together more as a team to speed up the process?
One approach to speed up the process is to practice something similar to "concurrent engineering." That is, to function more as a group than as individuals, to cross-pollinate, to know how other functions of the food chain work so we can cooperate more effectively and to improve on what we do individually.
In the case of fiberoptics, I can imagine it began with a few publications and presentations at conferences like CLEO and IQEC. From there it evolved into a session, a workshop, topical meeting, and eventually the hugely successful OFC. So, it is possible that technical societies in which people come together naturally can play a major role.
That's the approach used in ophthalmology. Practicing ophthalmologists have close relationships with people in industry because they depend on each other to come up with ideas and turn the ideas into products that doctors need and buy. They also share skills, teaching each other best practices to speed up market penetration of new products. Their efforts are coordinated and integrated by gathering each year at a couple of big conferences with major exhibits. We should emulate what they do—and now we can.
A "complete" conference
I am excited about a new conference called PhAST (Photonic Applications, Systems and Technologies) to be collocated with CLEO beginning this May. This is a step toward getting the ball rolling for all of us to work as a team.
CLEO is the leading technical conference attended by opinion leaders of our industry, and we expect strong attendance since paper submissions are up again this year—by an astounding 30%.
In creating PhAST, the cosponsors have sought to extend this quality leadership into the applications side of the spectrum and have collocated it with CLEO to create a "complete" conference where participants can experience late-breaking scientific research and new applications, and share best practices in product and business development. This year's program will include Lasers in Manufacturing, Homeland and National Security, BioPhotonics Instrumentation, Nanotechnology, and Commercialization in Semiconductor Photonics (see www.phastconference.org).
CLEO/PhAST seems to be just the right kind of forum to get the "concurrent engineering" ball rolling. PhAST brings together almost everyone involved. It emphasizes audience and speaker dialogue and will offer the opportunity for one-on-one interaction and networking with industry leaders.
I can foresee interactive discussions between business executives and technical people about products to buy, about "what's happening in my lab that you should know about," and engineers sharing ideas on tough design issues. PhAST is structured to encourage interaction in the corridors, on the show floor, and in the programs. And with that going on, how long will it be before the conference is discovered by venture capitalists and business-development executives?
The point is, we need to work together proactively to create a giant complete conference/exhibit for our industry to benefit ourselves. Speeding up the development of the food chain is a good thing for our industry. For that we need you to attend and your company to exhibit.
We also need technical societies to become more involved and to expand their role, serving not only our need for technical knowledge but also having a broader impact on our careers and prosperity for our community. For that, we need more people to join societies,and to get more involved as volunteers.
I hope to see you at CLEO/PhAST in San Francisco the week of May 17.
Click here to enlarge image
MILTON CHANG is managing director of Incubics. He was president/CEO of Newport and New Focus, and currently serves as a director of several photonics companies. He writes the Laser Focus World "Business Forum" column; e-mail: miltonchang@incubic.com.