Chinese espionage could chill trade relationships
Allegations that the Chinese government has been engaged in a systematic attempt to steal classified military technology from the United States have some people in the laser industry worrying that trade between the two nations will suffer a chill. In late May, the House of Representatives Select Committee on US Security and Military/Commercial Concerns issued a 700-page report that documented China`s espionage efforts in nuclear weaponry and other classified technology. Outraged Republicans dema
Jul 1st, 1999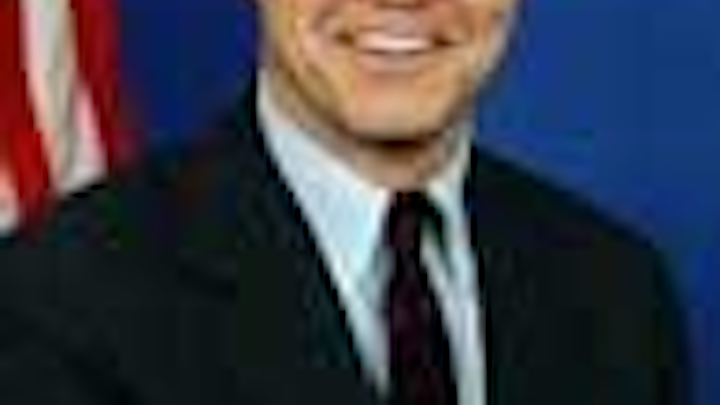 Allegations that the Chinese government has been engaged in a systematic attempt to steal classified military technology from the United States have some people in the laser industry worrying that trade between the two nations will suffer a chill. In late May, the House of Representatives Select Committee on US Security and Military/Commercial Concerns issued a 700-page report that documented China`s espionage efforts in nuclear weaponry and other classified technology. Outraged Republicans demanded new export restrictions on US companies that do business with The People`s Republic of China (PRC).
If that happened, the US laser industry could feel the pinch. Although China is not a major market for the laser industry, its loss would still be felt, said Breck Hitz, executive director of the Laser and Electro-Optics Manufacturers` Association (Pacifica CA). In addition, China is a major supplier of laser crystals to the United States, said Pat Edsell, president and CEO of Spectra-Physics (Mountain View CA). "It`s pretty much the only place in the world where you can get those crystals," he said.
Edsell said he would support efforts by the United States to enforce existing laws regulating exports to China. But he said he worries that an effort to significantly tighten export rules might provoke the Chinese into restricting exports of laser crystals from China to the United States. "You don`t know what the tit-for-tat is going to be," he said.
Hitz suggested that it is unlikely that the furor over the report will result in serious cutbacks in trade with China. "It`s not going to have any serious impact on trade as far as we can see," he said.
Indeed, the House committee endorsed continued trade with China. "The Select Committee believes that it is in the national interest to encourage commercial exports to the PRC and to protect against the export of militarily sensitive technologies," the report explains.
The report alleges that lax security allowed China to acquire information on US nuclear weapons from the Department of Energy nuclear-weapons laboratories in New Mexico and California and on ballistic-missile design from US aerospace companies. The report also concludes that the Chinese government may have used some of the approximately 600 high-speed computers that it has imported from the United States for weapons projects, even though the US government is supposed to monitor use of the computers to guarantee that they are not used in weapons work. "The PRC has mounted a widespread effort to obtain US technology by any means, legal or illegal," said Rep. Christopher Cox (R-CA), who chaired the committee that issued the report.
However, Democratic members of the committee-while concurring with the report`s findings about China`s acquisition of US technology-downplayed its military significance. "Let us keep this report in perspective. The United States still possesses overwhelming nuclear superiority over China," said Rep. John M. Spratt (D-SC). "It remains to be seen what use the PRC can make of the information it has acquired," said Spratt, adding that China`s track record in making use of Western technology "has not been very good."
And President Bill Clinton indicated that he will accept many of the report`s recommendations but will not endorse a wide-ranging crackdown on trade with China. "Like many other countries, China seeks to acquire our sensitive information and technology. We have a solemn obligation to protect such national-security information, and we have to do more to do it," Clinton said after the report was released. "At the same time, I strongly believe that our continuing engagement with China has produced benefits for our national security."
Case of Peter Lee
As one example of Chinese acquisition of classified US technical information, the unclassified report prominently cites the case of Peter Lee, a naturalized US citizen who was born in Taiwan. During a 1985 trip to China, he supplied Chinese scientists with classified information on techniques for using lasers to create small-scale thermo nuclear explosions. That information is of interest to Chinese officials be cause China has agreed to an international ban on full-scale nuclear explosions, the report concludes.
Lee pleaded guilty to passing classified information and falsifying contacts with Chinese nationals. He also admitted to the FBI that he gave China other classified information regarding the detection of submerged submarines, but he was not prosecuted for that because the Department of Defense did not want the details aired in a courtroom, according to the report.
"The PRC apparently co-opted Lee by appealing to his ego, his ethnicity, and his sense of self-importance as a scientist," the report concludes. "The Lee case represents a classic nonintelligence service operation."
The espionage is far from over, the report cautions. For example, it warns that China is "likely to seek information regarding the use of lasers for high-energy-density studies."
Stricter controls
The Cox committee called for "new binding international controls on technology transfers that threaten international peace and US national security," including insistence on strict Chinese compliance with the Missile Technology Control Regime, which seeks to stem the transfer of missile technology to nations such as China. The committee called for re-enactment of the Export Administration Act, which expired in 1994, but it also called for streamlined licensing for exports that do not pose a national-security issue.
Click here to enlarge image
The committee suggested that federal law be amended to require any company that conducts national-security business to notify the federal government`s Committee on Foreign Investment in the United States of takeovers, mergers, or acquisitions that involve a foreign company.
In the area of high-performance computers, the Cox committee proposed that the federal government should require China to allow US inspectors to make surprise inspections of high-performance computers that it acquires from US companies to make sure that they are not being used in weapons research.
Such actions would help ensure that a future generation of Americans is not threatened with enemy weapons based on US technology, Cox said. "It is exceptionally likely that penetration of our nuclear weapons laboratories continues to this very day," he said. Warns the report: "The PRC`s appetite for information and technology appears to be insatiable and the energy devoted to the task enormous." o