IR IMAGING - Active sensors help film rarest of rhinos
Researchers from the World Wildlife Fund (WWF) at Cat Tien National Park in Vietnam are using an active infrared (IR) sensor system to photograph the world's rarest rhino. Scientists believe only five to eight rhinoceros sondaicus annamiticus, a subspecies of the Javan rhinoceros, exist today. Since 1988, when a poacher was caught trying to sell the hide of one of these endangered beasts, researchers have had to depend on the tales of local villagers, footprints, and droppings for proof that
Sep 1st, 1999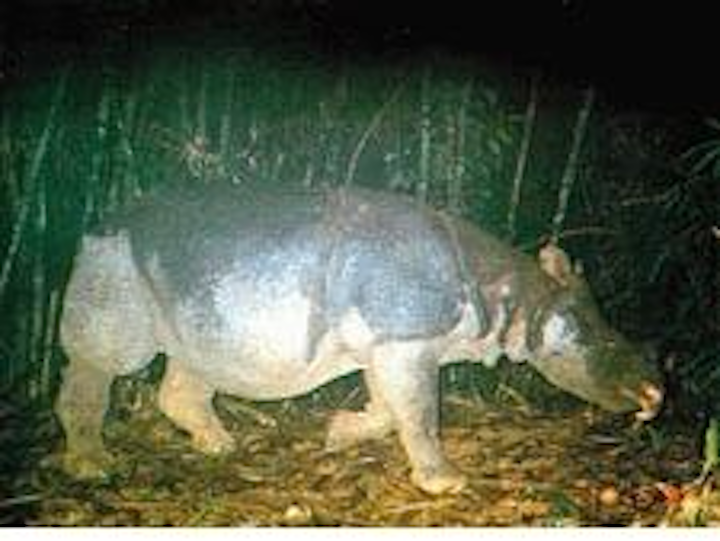 John Wallace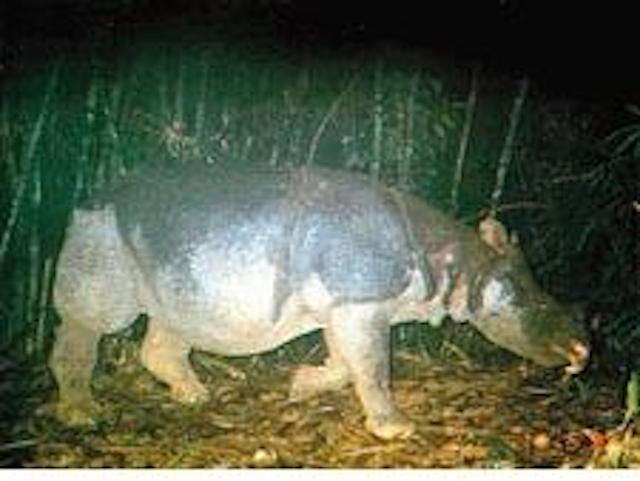 Click here to enlarge image
Researchers from the World Wildlife Fund (WWF) at Cat Tien National Park in Vietnam are using an active infrared (IR) sensor system to photograph the world's rarest rhino. Scientists believe only five to eight rhinoceros sondaicus annamiticus, a subspecies of the Javan rhinoceros, exist today. Since 1988, when a poacher was caught trying to sell the hide of one of these endangered beasts, researchers have had to depend on the tales of local villagers, footprints, and droppings for proof that the rhino still existed.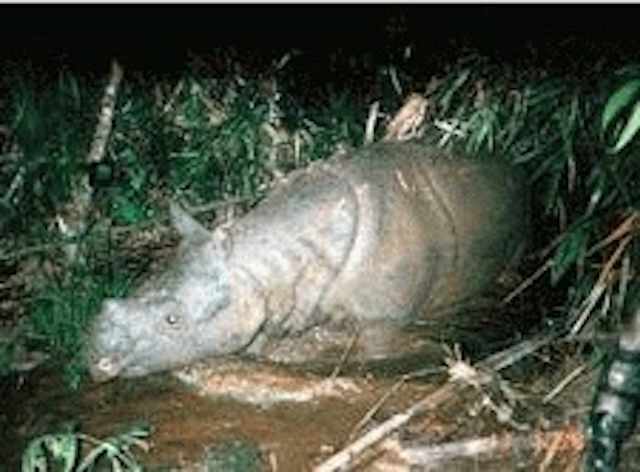 Click here to enlarge image
To finally settle the matter, Gert Polet of the WWF and his associates placed 10 TM (Trail Master) 1500 IR transmitters and receivers (Goodson and Associates; Lenexa, KS) around water holes and other rhino-friendly spots within the Cat Tien National Park. The weather-rugged transmitters were strapped to trees on opposite sides of game trails and programmed to trigger a modified point-and-shoot camera (TM35-1; Yashica; Hong Kong) when large animals broke the beam.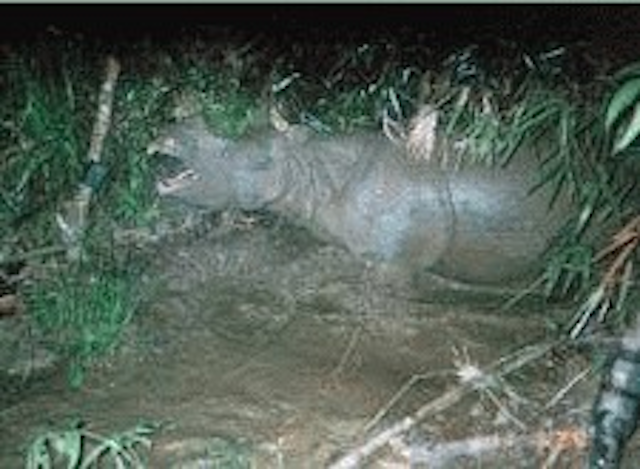 Click here to enlarge image
According to Polet, the systems' transmitters send out an IR pulse every 0.05 s. By programming the system to send a camera trigger signal after five consecutive pulses had been interrupted and setting the beam a few feet off the ground, Polet was able to weed out smaller animals. "Our field setup is to take a picture every six seconds as long as the infrared beam is interrupted," Polet said. The result was the first pictures and tangible proof that rhinoceros sondaicus annamiticus still exists.
"I have been working in Cat Tien National Park for four years and all I have ever seen are footprints and droppings," said Tran Van Mui, the director of the park. "This is one of the most exciting events in the natural history of Vietnam, and this exercise may even prove that there are more than eight rhinos surviving in the area." Although seven pictures have been taken of the rhinos to date, WWF officials say scientists are not even sure if they are of the same rhino or of a male or female because so little is known about the species (see photos).
Scientists are debating how many individual animals are captured in the seven pictures. One picture shows a rhino with a small horn, a characteristic of the female Javan rhino, while another shows an open-mouthed animal with large incisors-indicative of a male Javan rhino.
R. WINN HARDIN is a science writer based in Atlantic Beach, FL; [email protected]