Focusing on medical uses of optoelectronics
A double prescription for readers interested in medical applications for optoelectronic technologies and devices comes in the form of two upcoming SPIE medical meetings: BiOS `99 (Jan. 23-29, 1999; San Jose, CA) and the symposium on Medical Imaging (Feb. 21-26, 1999; San Diego, CA).
Nov 1st, 1998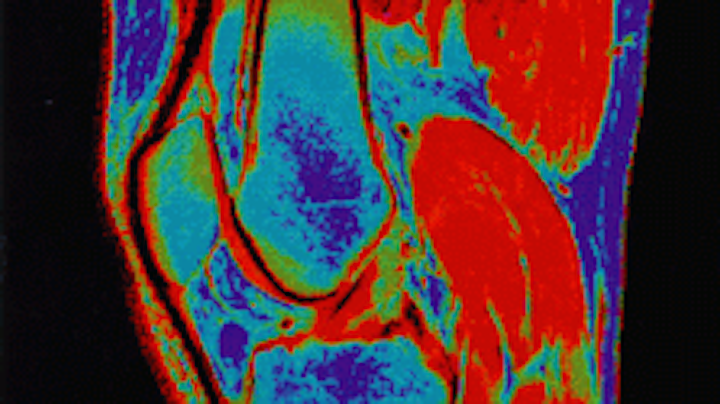 Focusing on medical uses of optoelectronics
Jeff Braswell and Teresa Wiley Forsyth
A double prescription for readers interested in medical applications for optoelectronic technologies and devices comes in the form of two upcoming SPIE medical meetings: BiOS `99 (Jan. 23-29, 1999; San Jose, CA) and the symposium on Medical Imaging (Feb. 21-26, 1999; San Diego, CA).
BiOS `99 highlights
Coverage of the latest contributions of optical technology to biology and medicine will be presented in 30 conferences at the BiOS meeting, which is part of Photonics West. Topics range from clinical laser applications, minimally invasive therapeutics, and least-invasive diagnostics to tissue science and engineering and biological spectroscopy and microscopy.
About a third of the BiOS conferences are devoted to the use of lasers for various biomedical applications and to therapeutics issues such as guidance, diagnostic, and surgical-assist systems, as well as specialty fiberoptic applications. Over the past few decades, medical treatments using thermal energy have been extremely diverse, especially as applied to a single organ site. From hot pokers to catheter-based microwave devices, the treatment outcome and means of control vary widely. The mainstay of the evolution of the therapy has been the safety and efficacy shown in clinical trials combined with the practicality of the devices and energy sources.
New to the symposium this year is a conference on reporters, dyes, reagents, and instrumentation. The use of chemical or biochemical markers in biology, biophysics, physiology, and medicine has expanded significantly in recent years. These markers, consisting of exogenous dyes or endogenous reporters, present opportunities for the study of biological processes at the cellular level, the quantification of physiological analytes, noninvasive imaging, enhanced contrast in existing imaging modalities, and improved disease detection and diagnosis. This conference will serve as a forum for discussion of the chemical or biological design and implementation of various dyes and reporters and the unique instrumentation used to detect and quantify these signals.
A conference on dosimetry of laser radiation in medicine and biology will review advances in dosimetry of nonionizing radiation over the past 10 years. This conference is intended to encourage industry and research groups from all over the world to share their knowledge on how to develop and design smart systems with regard to dosimetry.
Two program tracks on spectroscopy and microscopy will investigate fluorescence sensing, clinical diagnostic systems, nucleic acids monitoring and sequencing, assay technologies, imaging and optical manipulation of cells, 3-D and multidimensional microscopy, and analytical cytology, among others. New to these programs in 1999 are conferences on Raman spectroscopy; imaging, biomechanics, and informatics for tissue engineering; and scanning and force microscopies.
Medical Imaging highlights
SPIE`s International Symposium on Medical Imaging is a key forum for reporting interdisciplinary R&D progress in the medical imaging field. Image display, processing and perception, picture archiving and communication systems (PACS) design, and ultrasonic transducers are just a sampling of the wide variety of disciplines represented at Medical Imaging 1999. Six conference tracks cover image display; physics of medical imaging; physiology and function from multidimensional images; image processing (see figure); PACS design and evaluation; image perception and performance; and ultrasonic transducer engineering.
Of note this year will be plenary guest speaker Paul C. Lauterbur, who is credited as the originator of a method for spatially localizing nuclear magnet resonance (NMR) relation information for a sample and displaying it as a pictorial map. The plenary presentation is included with the conference registration fee.
Accompanying each conference and free to all registered attendees are many in-depth topical workshops that focus on the latest developments in the field of medical imaging. These workshops parallel the confer- ence topics. An instru- mentation exhibition showcasing state-of-the-art instruments and technical equipment for medical imaging and beyond is also included with registration.
SPIE`s Continuing Education Program will offer short courses on specific med- ical imaging topics throughout the symposium. These courses will be taught by recognized experts from academia, industry, and government organizations, giving attendees the opportunity to stay current with emerging technologies and methods.
Another highlight at Medical Imaging 1999 will be the selection and presentation of the Michael B. Merickel Award, given to a student without a doctoral degree who is the principal author of a paper selected by the conference chairs. The award consists of a $1500 cash prize and a plaque. o
FOR FURTHER INFORMATION
Advance programs for both meetings will be available in December 1998 on the Web at www.spie.org/info/pw for BiOS `99 and www.spie.org/info/mi for Medical Imaging. Contact SPIE--The International Society for Optical Engineering directly with questions regarding either meeting; phone: (360) 676-3290; FAX: (360) 647-1445; or e-mail: spie@spie.org.
Click here to enlarge image
Electronic manipulation of images from an MRI scan results in a color-blended display of knee data. [From "Fast fuzzy segmentation of magnetic resonance images: a prerequisite for real-time rendering," Norman Smith and Richard I. Kitney, Proc. SPIE 3034, 1133 (1997)]
JEFF BRASWELL and TERESA WILEY FORSYTH are promotions managers at SPIE--The International Society for Optical Engineering, Bellingham, WA. USA; www.spie.org.