How can I benefit from my SBIR inventions?
How do I get the most from my inventions working on SBIR?
Nov 1st, 2006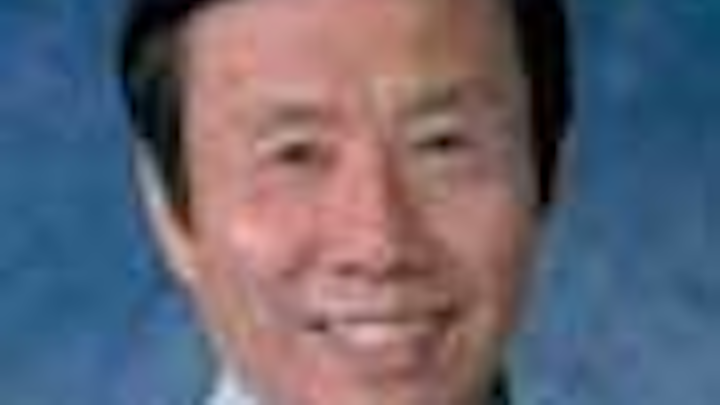 Milton Chang
How do I get the most from my inventions working on SBIR?
Many factors are involved, and you are more likely to get a satisfactory outcome if you start with the end in mind-from the way you pick the project, to how you promote your invention, and ultimately how the transaction is handled.
You can extract value from an invention by licensing it, selling it, or building a company with it. Starting a company in today's environment in our industry is difficult for a variety of reasons. One of the reasons is that, as an industry matures, competitive advantage shifts from innovation to execution, which tends to favor an established company of some size. Established companies can leverage the business infrastructure already in place, whereas a start-up company has to make a large investment to build the company from the ground up, which significantly increases the risk. Today, only business plans that can result in very large companies are getting funded. Witness that there have been very few start-up companies in our industry since the "bubble" evaporated.
Let there be no illusion: it is also not easy to license or sell intellectual property and very few people get wealthy that way. Still, it is a way to realize some economic benefit from your invention. With this in mind, here are some suggestions.
Pick areas with abundant opportunities, such as growth areas with volume applications or new frontiers that might result in applications, and do what you can to shorten technology adoption time. For example, reach out to industry to generate more awareness for your technology, and use the feedback to fine-tune your research project and develop related technologies to make applications realizable sooner.
Develop an understanding of how people in business think and take an interest in entrepreneurship. The insight gained can enable you to optimize your options, including starting your own business if an opportunity arises. Develop a strategy to build a patent portfolio in related application areas to make it difficult for others to ignore your patents.
Identify interested companies in the industry who would license or buy the technology. When you negotiate a license or a sale, proceed with realistic expectations to avoid scaring off qualified interested parties. Your negotiating power comes from having several interested parties bid for the opportunity competitively.
Where do I find directors and what qualifications should I consider?
Theoretically the main function of directors is to hire and fire the CEO, to look after the interests of minority shareholders, and to make sure the company has adequate resources. Of course, they do much more in the Sarbanes-Oxley environment.
You want to elect directors who can contribute to your business. Important considerations are their knowledge of the business and their network of contacts. That means they bring extraordinary knowledge that complements and supplements the management team. Also, consider skills that are hard to obtain any other way; for example, the skills that cannot be "bought" by engaging consultants or by using the many resources of a large legal or accounting firm.
Regardless of what directors can bring, it is up to management to get the most out of the contributions directors can make. Unfortunately, I have found most CEOs miss out on using directors as a valuable resource, perhaps because they view directors as people they report to and instead of brainstorming scenarios, they try to impress them after the fact. Further, it is not uncommon for management to select directors by their "brand" for window dressing to add prestige to the company. Most qualified directors are busy people and procedurally it is incorrect for directors to look over the shoulder of management to micromanage. So unless the management actively engages them and involves them on issues, directors eventually lose interest and become passive, more or less "doing their job" by approving what is routinely put in front of them.
Click here to enlarge image
MILTON CHANG is managing director of Incubic Venture Fund, which invests in photonics and in businesses related to core technologies. He was CEO/president of Newport and New Focus and currently serves on the boards of several companies, including Arcturus Bioscience, OpVista, Rockwell Scientific, and YesVideo. He holds a Ph.D. from the California Institute of Technology. He is a Fellow of the Optical Society of America and the Laser Institute of America (LIA), is a past president of the IEEE Laser Electro-Optical Society and LIA, and is a member of the Board of Trustees of Caltech. Visit www.incubic.com for other articles.