ANSYS acquires OPTIS, maker of autonomous vehicle simulation software for lidar, cameras, radar
Says it now offers a comprehensive solution for simulating autonomous vehicles.
May 15th, 2018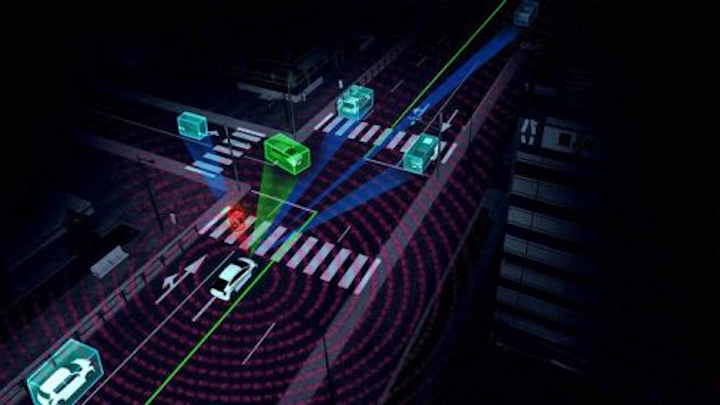 IMAGE: From sensor design to integration, OPTIS has a platform to virtually test, validate, and experience autonomous vehicles in accurate driving conditions. (Courtesy OPTIS)
ANSYS (Pittsburgh, PA; NASDAQ:ANSS) says it has completed acquisition of optical simulation company OPTIS (La Farlède, France), and now offers a comprehensive solution for simulating autonomous vehicles by adding OPTIS' optical sensor and closed-loop, real-time simulation to ANSYS's multiphysics portfolio.
With OPTIS, ANSYS capabilities now span the simulation of all sensors, including lidar, cameras, and radar; the multiphysics simulation of physical and electronic components; the analysis of systems functional safety; as well as the automated development of safety-certified embedded software. This functionality can be integrated into a closed-loop simulation environment that interacts with weather and traffic simulators, enabling thousands of driving scenarios to be executed virtually.
Related: Lidar: A photonics guide to the autonomous vehicle market
"As the industry races to develop safe autonomous vehicles, a comprehensive sensor solution is critical to autonomous vehicle development," said Jacques Delacour, OPTIS president and CEO. "Joining ANSYS enables us to provide the best radar, lidar, and camera simulation in the market within one toolset. Together we will significantly speed the development of autonomous vehicles."
Source: ANSYS