NIST releases software tools for fingerprint image analysis
Dating at least back to 14th century China as a form of signature, and probably going back much further, finger­printing is generally recognized as one of the oldest, most successful and most broadly used biometric techniques.
Jan 1st, 2005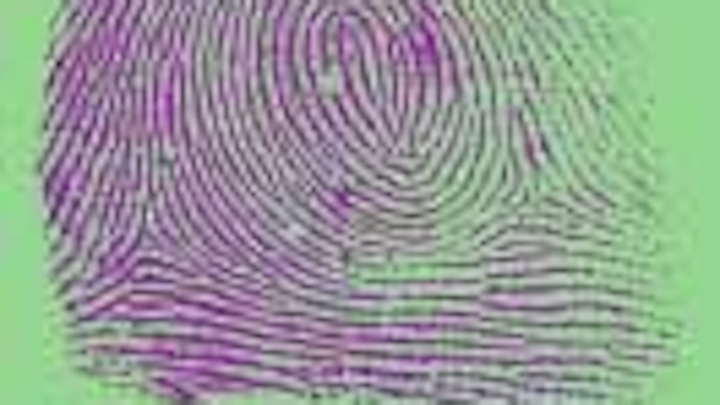 Dating at least back to 14th century China as a form of signature, and probably going back much further, finger­printing is generally recognized as one of the oldest, most successful and most broadly used biometric techniques.1 The widespread use of fingerprinting in criminal investigation traces its roots back to the late 19th and early 20th centuries. And the U.S. Federal Bureau of Investigation (FBI) repository, which contains about 45 million fingerprint records, was started in the mid-1920s. The automated fingerprint identification system (AFIS), used for searching through this enormous amount of data, is only about a decade old. Last fall, with funding from the FBI and the Department of Homeland Security, the National Institute of Standards and Technology (NIST; Gaithersburg, MD) released a suite of auto­mated fingerprint analysis tools including a software program that judges the quality of a scanned fingerprint.
Compiled on a CD-ROM and available free to U.S. law enforcement agencies, biometrics researchers, and manufacturers of finger­print scanning equipment, NIST officials say the software will help ensure that images collected with digital fingerprint scanners from criminal suspects, employees, visa applicants, or others will be high enough quality to produce good matches with fingerprints already on file. "Ideally, a fingerprint image will have clear and distinct ridges and valleys (see figure). But problems, including dry skin, the size of the person's fingers, or equipment issues such as dirty or damaged sensor plates can result in poor images that could produce inaccurate matches," according to the NIST.
The pattern of ridges and furrows in a fingerprint can be classified into general pattern groupings, in this case a whorl, and then ­specifically ­identified by either correlating the overall ridge pattern or matching the pattern of ridge endings and ­bifurcations, ­referred to as minutiae.
Click here to enlarge image
Optical fingerprint scanning methods, in which a charge-­coupled device (CCD) generally converts the scanned fingerprint image into a digital signal, are the oldest and most widespread for live scan capture. In addition to offering a time-proven technology, optical systems are relatively inexpensive, can provide resolution up to 500 dpi, and exhibit good stability over varying temperatures. Silicon-chip scanning technology based on DC capacitance in which the silicon sensor acts as one plate of a capacitor and the finger as the other, provides 8-bit gray-scale digital fingerprint images and has been increasing in acceptance since it's introduction in the late 1990s. Silicon offers the advantage of relatively high image quality. A third fingerprint scanning technology, ultrasound, generates images using acoustic waves and, although not yet widely used, may ultimately offer a fingerprinting method that remains highly accurate in the presence of dirt or residue on the finger or scanning surface.2
When matching a sample against a large database, a fingerprint is usually classified first into one of several general groupings describing the overall pattern, such as whorl, loop, or arch. Matching is then performed based either on minutiae (the arrangement of ridge endings and bifurcations) or on correlation of the overall pattern of ridges and valleys. The actual task of fingerprint matching can differ widely in both collecting and matching methodology depending on whether it is being used for law enforcement or in an in-house security situation in which it serves as the biometric equivalent of a key or pass code.3
In law-enforcement situations, fingerprint impressions are generally taken by rolling each finger "nail-to-nail" over the impression surface, and individual records contain prints from all 10 of a subject's fingers. Biometric identification (or verification) situations on the other hand, generally only contain records of one or two of a person's fingers. The records are generally taken by simply placing a finger on the surface instead of rolling it, yielding perhaps only half as much information. The stored biometric records are generally not complete fingerprints, but rather characteristics processed from a fingerprint or part of a fingerprint into templates, which are generally used for matching in law-enforcement and access-control applications.
A law-enforcement AFIS system might need to search through a nation­wide database for possible matches while a biometric-ID system might take a few seconds to automatically match the fingerprint presented with stored identity characteristics in a local employee or user database. In addition, AFIS image-processing software was originally developed to deal with inked finger impressions recorded on cards in law-enforcement situations, while electronically scanned images present a completely new set of challenges.4
One feature of the NIST software, which is intended for scanning in law-­enforcement and biometric applications, assigns a scanned fingerprint with a quality level ranging from 1 to 5, enabling the immediate rescanning of poor-quality images if necessary. "Although commercial fingerprint systems already include proprietary image-quality software, the availability of the NIST software will for the first time allow users to directly compare the fingerprint image quality produced by scanners made by different manufacturers," according to NIST.
The NIST CD includes a user guide along with source code for 56 utilities in seven categories:
· an algorithm to segment the four-finger plain impression on a finger print card or live scan into four separate images and to remove white space from rolled images;
· a neural network system to automatically categorize fingerprints according to loop, arch and whorl groupings, as well as noting scars;
· a minutiae detector;
· an algorithm for evaluating fingerprint image quality; a minutiae-based fingerprint matching algorithm;
· a reference implementation of the ANSI/NIST-ITL 1-2000 standard "Data Format for the Interchange of Fingerprint, Facial, Scar Mark & Tattoo Information;" and
· a collection of general-purpose utilities to support the processing of fingerprint images.
The software is available from NIST free of charge but is subject to U.S. export controls. More information can be found online at fingerprint.nist.gov.5
REFERENCE
1. www.biometritech.com/features/roundup032602.htm
2. www.biometricsinfo.org/fingerprintrecognition.htm
3. biometrics.cse.msu.edu/fingerprint.html
4. www.dss.state.ct.us/digital/fpstand2.htm
5. fingerprint.nist.gov/NFIS