Business Forum: IoT opportunities in photonics
I discuss IoT here to get you thinking about how to apply photonics to bring features to IoT products.
Jul 11th, 2016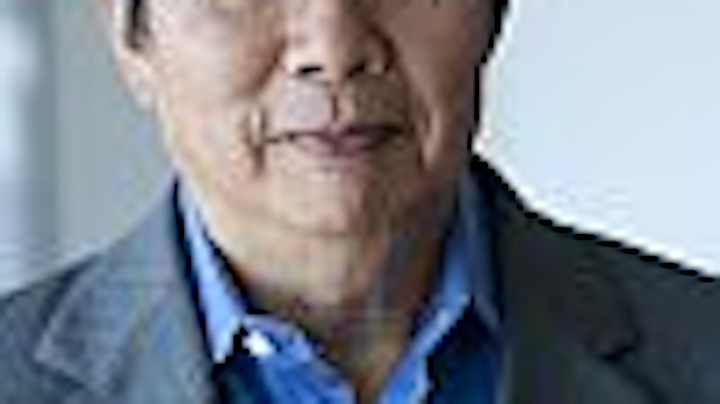 MILTON CHANG
I was invited to speak on entrepreneurship at the 2016 IEEE Tech Industry Summit on the Internet of Things (IoT), which reminded me to discuss IoT here to get you thinking about how to apply photonics to bring features to IoT products. IoT is a hot topic because it is going to make an enormous impact on our lives and on the economy. As defined in Wikipedia, IoT is the network of physical devices—vehicles, buildings, wearables, and machinery. It is any item embedded with electronics, software, sensors, and network connectivity.
Just imagine having multiple WiFi-connected cameras inside a refrigerator! What can they think of next? One can also imagine future advanced manufacturing systems using IoT to bring together management information systems and design software, sensors, and artificial intelligence software to control machinery that could be using laser processing and 3D lithography in ways that are far more sophisticated than current automation systems. Doing so could keep prices low, improve quality, and also make an immense impact on our social structure. The economic impact of IoT and services has not gone unnoticed-some believe it will bring us the fourth industrial revolution. The German government promotes it as "Industrie 4.0" to rally the technical, business, and financial communities. No doubt that Trumpf is in the middle of this movement, and so is the Fraunhofer Institute.
We in the U.S. believe in the free economy and leaving commercialization to the private sector. Doing so arguably could benefit free-spirited entrepreneurship to spark innovation. But there will be wasteful duplicative efforts without government or quasi-government agencies providing coordination and central planning. U.S. companies like GE, IPG Photonics, and Coherent (with its pending acquisition of Rofin-Sinar) no doubt have their own version of photonics strategy for Industry 4.0. Let us hope the slug-it-out pricing telecom tragedy does not replay—companies could instead develop differentiated business infrastructure to deliver better services to target customers, allowing competition at a level that is sensible and constructive for both customers and the photonics industry.
What is important to us individually is to figure out how to succeed as entrepreneurs in the current environment. Raising seed capital for hardware businesses is difficult, even though an impressive $12 billion venture capital was invested in the first quarter of 2016 in the U.S. (although it is declining because of the lack of IPOs). The reality is professional investors won't provide seed capital. That makes it necessary for photonics entrepreneurs to bootstrap until they can convince investors with products and customer acceptance.
Building a system business takes capital and is therefore not easy in today's environment. A straightforward approach that has proven to work for many photonics entrepreneurs is to start a component of a service business to serve a well-identified segment of customers. That reduces the capital requirement, and also minimizes market risks. They can grow the business once they have a going concern.
Some entrepreneurs would license the technologies they have developed in academia to provide a degree of competitive advantage, and bootstrap with government contracts and angel investments until they can convince professional investors. Some would share their upside with business partners or get support from strategic customers. These companies can also become acquisition targets by providing IP and time-to-market advantage to an established business.
A service business is another possibility. A group of seasoned photonics product engineers can build a valuable business by providing a one-stop service to carry an application idea all the way to working with contract manufacturers to deliver shippable merchandise to the client.
"Taking the plunge" to start a company without appropriate preparation and financial backing is foolish. Taking an interest to learn business and management will enable you to see a panorama of opportunities to create a business—in this case, in IoT.
---
MILTON CHANG of Incubic Management was president of Newport and New Focus. He is currently director of mBio Diagnostics and Aurrion. He is a Trustee of the California Institute of Technology and has served on the SEC Advisory Committee on Small and Emerging Companies and the Visiting Committee on Advanced Technology of the National Institute of Standards and Technology, and the authoring committee of the National Academies' Optics and Photonics: Essential Technologies for Our Nation. Chang is a Fellow of IEEE, OSA, and LIA. Direct your business, management, and career questions to him at miltonchang@incubic.com, and check out his book Toward Entrepreneurship at www.miltonchang.com.