CONFERENCE REVIEW: Semiconductor growth bodes well for optoelectronics business
The semiconductor industry is anticipating a bright future in the short-to-medium term, driven by new consumer applications, a robust economy, and the continued transition to 300 mm wafers, according to several industry leaders at Semicon West 2006 (July 10-13, San Francisco, CA).
Sep 1st, 2006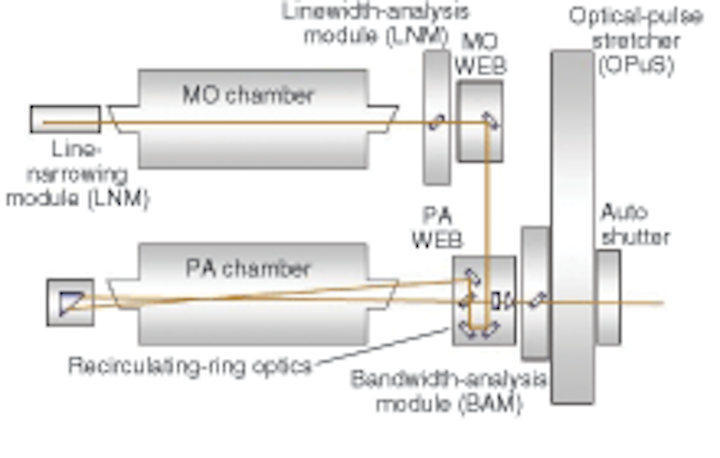 The semiconductor industry is anticipating a bright future in the short-to-medium term, driven by new consumer applications, a robust economy, and the continued transition to 300 mm wafers, according to several industry leaders at Semicon West 2006 (July 10-13, San Francisco, CA). SEMI's "2006 Mid-Year Consensus Forecast," released during Semicon West, finds that the semiconductor equipment market in 2006 is expected to grow by 18% to $38.8 billion and should reach $44 billion by 2009. According to Stan Myers, president and CEO of SEMI, in only six years the industry has almost recovered to the peak revenues recorded in the dot-com year of 2000; combined equipment and materials revenues in 2006 will reach a forecasted $73 billion, compared with $75 billion in 2000.
"Favorable economic conditions, increased demand for semiconductor devices, and stable inventory levels have stimulated capital investment by the world's chip makers in the first half of the year," Myers said. "SEMI members anticipate strong sales of chip manufacturing equipment in 2006. Furthermore, they anticipate less dramatic fluctuations in future cycles consistent with end-market growth and long-term diversification trends in consumer electronics."
All of this bodes well for the laser industry. As has been the case in recent years in both optoelectronics and semiconductors, consumer electronics are driving much of this growth. Consumers account for about 53% of semiconductor growth today, so the chip industry is more aligned with the overall economy, according to George Scalise, president of the Semiconductor Industry Association. If the economy continues to grow at 3% to 4%, that will drive about 12% annual chip growth, Scalise added.
On the technology front, SEMI launched a new program dubbed "TechXPOTS," with focused presentations in four pavilions tailored to the key issues facing the semiconductor industry today (similar to the PhAST sessions at CLEO). The well attended 20-minute sessions focused on semiconductor design, packaging, assembly, test, interconnects, lithography, MEMS, solar cells, and new materials. Optical technologies were most notable in the emerging-technologies sessions and those related to packaging and test. The TechXPOTS also featured SEMI's Technology Innovation Showcase (TIS) presentations and awards; Deep Photonics (Corvallis, OR), a startup manufacturer of deep-UV solutions for semiconductor and electronics applications, was honored with a TIS award for its solid-state fiber-laser systems for test, assembly, and packaging.
Recirculating ring adds pulse stability
Optical tools were also well represented on the exhibit-hall floor, with a number of new-product launches and demonstrations. Cymer (San Diego, CA) created some buzz with the XLR 500i, which the company says is the world's first argon fluoride (ArF) laser light source for 45-nm-production immersion photolithography (see figure). The system is based on Cymer's ring technology, which replaces the conventional power-amplifier stage with a recirculating ring, delivering a step-function improvement in pulse energy stability and enhancing both yield and productivity, according to Cymer.
The XLR 500i argon-fluoride excimer-laser system from Cymer (San Diego, CA) incorporates new recirculation-ring technology that lessens input-pulse instabilities from the master oscillator chamber, allowing the power-amplifier chamber to be optimized for a higher state of saturation than other dual-chamber designs.
Click here to enlarge image
Newport (Irvine, CA) debuted a turnkey system for micromachining of solar cells, designed and manufactured by Newport's Integrated Solutions Business unit. The system consists of a number of submodules, including material handling, advanced machine vision, motion control, laser source, and beam delivery. The company's Spectra-Physics (Mountain View, CA) division introduced the Tristar high-repetition-rate UV-laser series. The light source can be configured with more than 800 mW of 355 nm power at 100 kHz with a pulse width of less than 25 ns and a peak power stability of less than 5%. The repetition rate can be lowered to 50 kHz to achieve an average power of more than 2 W, or it can be increased to rates of up to 150 kHz to allow fast processing speeds. According to the company, the Tristar is ideal for a wide range of applications including memory repair, flat-panel titling, stereolithography, and precision marking.
Also making a "splash" at Semicon West this year was Synova (Ecublens, Switzerland). The manufacturer of water-jet-guided laser technology announced that it would open its first micromachining center in the United States in the San Francisco Bay Area. Slated to come online in January 2007, the center will serve as a competence facility for demonstration, sample testing, and application development, and offer micromachining services to local industry. Synova's laser microJet technology replaces traditional cutting technologies, such as conventional lasers and diamond-blade saws, which are unable to precisely cut MEMS (microelectromechanical systems), inkjet print heads, and OLEDs (organic light-emitting diodes) without damaging the materials because of their thermomechanical stress sensitivity.
Kathy Kincade