Jenoptik plans new strategic focus on photonics
Stefan Traeger, President and CEO, announced Strategy 2022, an intensified focus on key competencies in photonics.
Feb 6th, 2018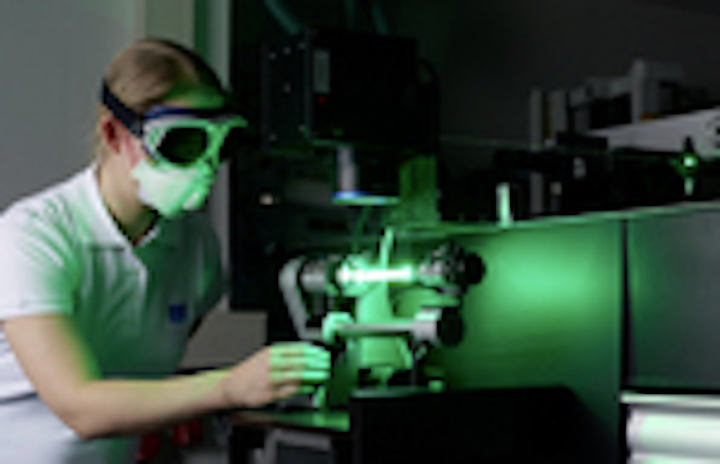 Stefan Traeger, President and CEO of Jenoptik (Jena, Germany), announced Strategy 2022, an intensified focus on key competencies in photonics. He said, "In a nutshell, this is Jenoptik's strength and its core area of expertise. We're going to concentrate our work on applications for attractive and promising photonic markets and continue to develop our business by focusing on 'More Light.' Areas of special focus will include information processing, smart manufacturing, sensing, and metrology, as well as biophotonics."
A new organizational structure, effective in January 2019, will support this strategy with three divisions. The OEM business will be concentrated in the Light & Optics division; the capital goods business in Light & Production; and the public sector business in Light & Safety.
The current Defense & Civil Systems segment will be operated under a new, independent brand. "This will allow us to better reflect specific market and customer requirements in this business segment," said Traeger. Separately, Reuters reported that Traeger said he did not want to rule out the possibility of selling this new segment, but had no concrete plans to do so. The unit sells electric motors, heating systems, and control units for military and civil vehicles, as well as rail and aircraft equipment.
Traeger added, "International diversity will also distinguish Jenoptik more strongly than in the past. That means international teams and more decisions being taken locally." There will be production facilities and local R&D teams in all key regions, and at least one division will be based outside of Germany by 2022.
The company achieved record revenue in FY 2017, growing 9.2% to approximately 748 million euros. EBIT improved at a faster rate than revenue, to just under 78 million euros, equating to an EBIT margin of 10.4%. Overall performance was helped by strong demand from the semiconductor equipment industry and, on a regional basis, strong growth in the U.S.
Source: Jenoptik