John Greivenkamp of Arizona University elected to SPIE presidential chain
Greivenkamp's long list of interests includes interferometry, optical testing of aspheric surfaces, and ophthalmic optics.
Aug 10th, 2017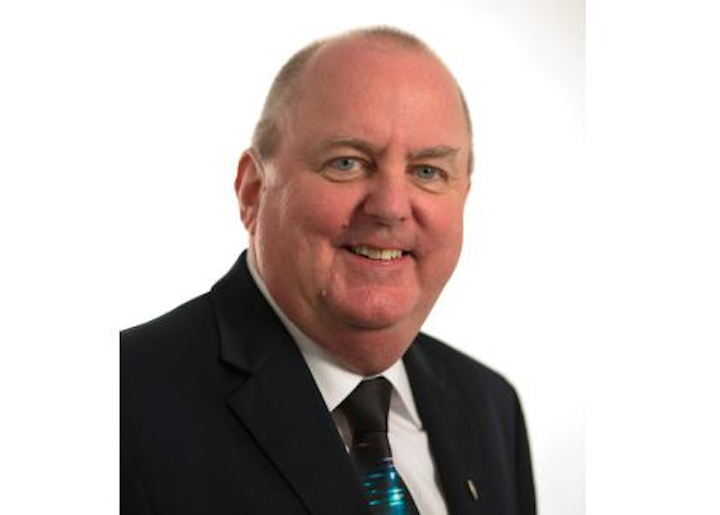 John Greivenkamp (Image: SPIE)
SPIE Fellow John Greivenkamp, professor of optical science and ophthalmology at the College of Optical Sciences, University of Arizona (Tucson, AZ), has been elected to serve as the 2018 vice president of SPIE, the international society for optics and photonics (San Diego, CA). With his election, Greivenkamp joins the SPIE presidential chain and will serve as president-elect in 2019 and as the society's president in 2020.
SPIE 2017 president Glenn Boreman, of the University of North Carolina at Charlotte, made the announcement along with other SPIE election results at the Annual General Meeting of the Society on 8 August 2017 during SPIE Optics + Photonics in San Diego. Terms begin 1 January 2018.
Greivenkamp is the series editor of the popular SPIE Field Guides and has taught the Optical Systems Design course since 2005. He has served on numerous SPIE committees including Strategic Planning and Symposia Committees, and as chair of the Publications Committee from 2011 through 2014. He was an elected member of the SPIE Board of Directors from 1997 through 2000, and again in 2012 through 2014.
He is the 2017 recipient of the SPIE Educator Award for his dedication to both formal and informal optics education, his passion for transferring his knowledge to the next generation of engineers, and inspiring students of all descriptions to an appreciation of science.
Greivenkamp received his B.A. in physics and mathematics from Thomas More College (Crestview Hills, KY) and his Ph.D. in Optical Sciences from the University of Arizona. His technical interests include interferometry and optical testing of aspheric surfaces, ophthalmic and visual optics, ophthalmic instrumentation and measurements, optical systems design, optical metrology systems, optical fabrication, and optics of electronic imaging systems. His passion for telescopes led him to found the Museum of Optics at the College of Optical Sciences.
Maryellen Giger, A.N. Pritzker Professor of Radiology and Medical Physics at the University of Chicago will serve as 2018 president.
Gary Spiegel, retired as senior vice president at Newport Corp. (Irvine, CA), was elected by SPIE members to serve as the 2018 secretary/treasurer.
The newly elected Society directors, who will serve three-year terms for 2018-2020, are:
--Kazuo Kuroda, Utsunomiya University (Utsunomiya, Japan)
--Chris Mack, Fractilia, LLC (Austin, TX)
--Anita Mahadevan-Jansen, Vanderbilt University (Nashville, TN)
--Kristen Maitland, Texas A&M University (College Station, TX)
The SPIE nominating committee accepts recommendations for the election slate on an ongoing basis. Directors, who serve a three-year term, are expected to attend and participate in three board meetings each year. To make a recommendation, or for more information, email governance@spie.org.
For more info on this and other happenings at SPIE, see www.spie.org.
Source: SPIE