PowerPhotonic partners with Precitec on beam-shaping optics for laser cutting
PowerPhotonic announced an exclusive partnership with Precitec to supply beam-shaping optics for laser cutting.
Dec 21st, 2016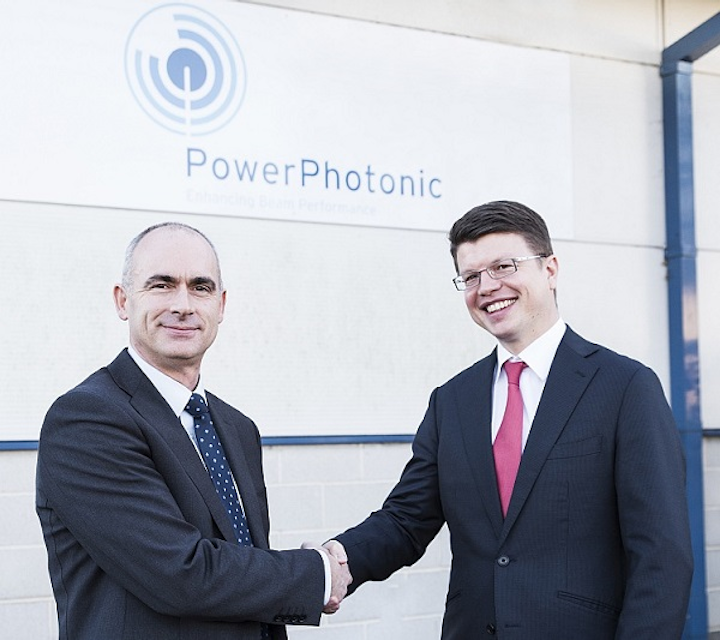 IMAGE: PowerPhotonic is partnering with Precitec on beam-shaping optics for laser cutting systems. (Image credit: PowerPhotonic)
Micro-optics company PowerPhotonic (Dalgety Bay, Scotland) announced an exclusive partnership with materials processing company Precitec (Gaggenau, Germany) to supply beam-shaping optics for high-power industrial laser cutting applications. Novel optics have been co-developed with Precitec to improve the cutting performance in high-power industrial processing machines using PowerPhotonic's direct-write laser micromachining technology for high precision and accuracy.
RELATED ARTICLE: Beam shaping enables new ultrafast laser manufacturing applications
Based on Precitec's long-term experience in the fields of laser processes and optical design, a new approach to beam shaping has been developed. PowerPhotonic's fabrication process is being used to create optics that have unparalleled optical efficiency and the ability to easily work with today's multi-kilowatt lasers. Besides other system improvements, the companies say the optical components are a key enabler for new standards in cutting quality.
Roy McBride, managing director of PowerPhotonic, said, "We are very pleased to announce our partnership with Precitec, who are acknowledged to be dominating in the laser cutting market. It is an affirmation of our technology, and I look forward to seeing our products being used by Precitec to deliver state-of-the-art industrial materials processing solutions."
Thilo Wersborg, CEO of Precitec, said, "By combining core competencies of our companies, we achieved a breakthrough in terms of cutting quality. Higher thicknesses at significantly reduced cutting edge roughness become today's state-of-the-art in laser cutting with disc, fiber or direct diode lasers."
SOURCE: PowerPhotonic; http://www.powerphotonic.com/company/news/powerphotonic-announces-partnership-precitec