Need graphene for photonics experiments? Here's how to get some easily
Tidy package allows transfer of graphene film onto virtually any substrate.
Nov 8th, 2016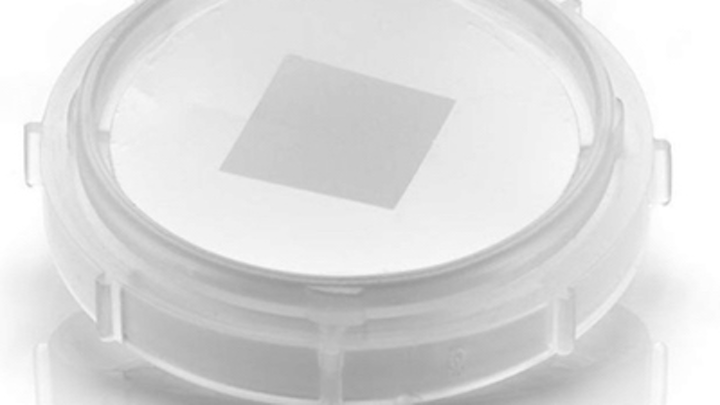 Easy Transfer: monolayer graphene on polymer film. (Image: Goodfellow)

Graphene is increasingly becoming a material for photonics -- for example, see:

Graphene converts electricity into light
Graphene becomes incandescent light source for use in integrated photonic circuits
Graphene-oxide biosensors simplify research of HIV and cancer drugs
Lightpath and Nanomaterial Innovation hope to enhance precision glass molding with graphene

However, graphene is delicate and, in many cases, defect-filled and irregular in size and shape. In response, Goodfellow (Coraopolis, PA), a supplier of metals, ceramics, polymers and other materials for research and industry, has announced the availability of Easy Transfer, which is monolayer graphene on polymer film.

Easy Transfer is a nicely packaged piece of high-quality graphene that can be readily transferred onto your experiment of choice. Goodfellow says that Easy Transfer allows customers to:

· Receive high-quality graphene ready to deposit onto a substrate of choice

· Experiment with any novel substrate, keeping the project in-house and speeding research

· Avoid metal etching and hazardous chemical etching – bottom layer has already been removed

· Choose from affordable 1 x 1 cm units or 1 x 1 inch units

Goodfellow also supplies other graphene products, including chemical vapor deposition (CVD) graphene, graphene ink, and graphene nanoplatelets.

For more info, see: www.goodfellowusa.com.