ZEISS supplies microscopes for UC Berkeley BRAIN initiative
ZEISS is participating in a new public-private partnership with UC Berkeley for the Berkeley BRAIN Initiative.
Oct 21st, 2015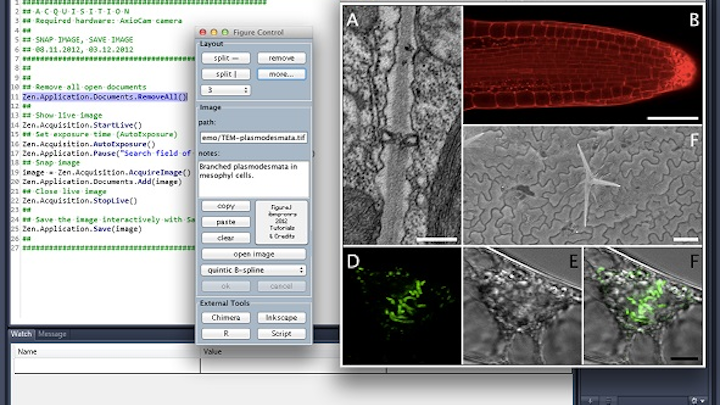 IMAGE: ZEISS is supplying microscopes and imaging systems such as this Axio Scan system to UC Berkeley to improve understanding of the human brain through the Berkeley BRAIN Initiative. (Image credit: ZEISS)
ZEISS (Jena, Germany) is participating in a new public-private partnership with the University of California, Berkeley (UC Berkeley) as part of the Brain Microscopy Innovation Center (BrainMIC), a component of the Berkeley BRAIN Initiative. The Brain Research through Advancing Innovative Neurotechnologies (BRAIN) Initiative was launched by President Obama in 2013 and is focused on revolutionizing understanding of the human brain, with the goal of helping researchers uncover the mysteries of such brain disorders as Alzheimer's and Parkinson's diseases, depression, and traumatic brain injury.
RELATED ARTICLE: OCT-based approach facilitates brain cancer surgery
As part of the initiative, ZEISS has delivered a variety of high performance microscopes and imaging systems. Equipment installed in phase one of the multi-phase project includes ZEISS LSM 880 with Airyscan multiphoton confocal microscope, ZEISS LSM 880 confocal microscope with OPO capabilities, as well as ZEISS Lightsheet Z.1 light sheet imaging system with special optics for cleared tissue samples, and ZEISS Axio Scan.Z1 digital slide scanning system. As part of the partnership, ZEISS will provide the latest updates of the equipment, while UC Berkeley researchers will offer feedback on any new or special neurotechnology needs to help ZEISS produce future products best suited for the newest advances in neuroscience research endeavors.
The public-private initiative was launched on May 28, 2015 at an event hosted by UC Berkeley. James Sharp, president of ZEISS Microscopy USA, spoke at the event, along with Ehud Isacoff, director of the Helen Wills Neuroscience Institute, Holly Aaron, manager of the BrainMIC, Steven Martin, Dean of Biological Sciences and Sharif Taha, scientific program officer at The Kavli Foundation.
According to Holly Aaron, the BrainMIC was established as a resource for the neuroscience community, with the goal of overcoming one of the BRAIN Initiative's major challenges--making new tools accessible to the broad community. "There has been a rapid advance in the optical tools available to detect and control neuronal activity and synaptic transmission. These powerful tools are an important and exciting step toward deciphering the neuronal circuits that command essential brain functions, such as perception, movement, and memory. However, for these tools to yield breakthrough discoveries there is a need for commercially available microscopes that are optimized for use with emerging neurotechnologies. ZEISS's participation will help us meet that need."
Sharp added, "I am very excited about the partnership and looking forward to discussions about the types of research UC Berkeley is pursuing and helping researchers use the equipment to its fullest capabilities, while at the same time helping ZEISS to increase our capabilities."
SOURCE: ZEISS; http://www.zeiss.com/corporate/en_de/media-forum/press-releases.html?id=berkeley-brain-initiative_2015