SEMICONDUCTOR PROCESSING: Photovoltaics, consumer markets shine at Semicon West '07
It is always exciting when a mature industry finds a new market or application to stimulate new growth.
Sep 1st, 2007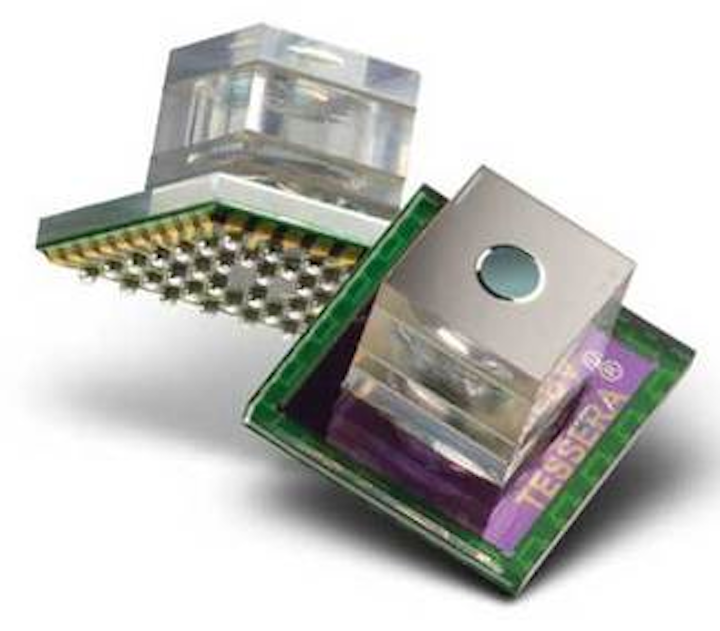 It is always exciting when a mature industry finds a new market or application to stimulate new growth. For semiconductor-equipment manufacturers, the "next big thing" appears to be photovoltaics. At this year's Semicon West conference (July 16-19; San Francisco, CA) more than 160 semiconductor equipment, subsystems, and materials suppliers marketed their expertise in the burgeoning solar-cell/photovoltaic (PV) manufacturing sector. In addition, according to SEMI (San Jose, CA), the combined PV equipment and materials sector generated $3.7 billion in 2006, with polysilicon-driven materials accounting for most of the total. The association forecasts the overall market will top $10 billion by 2010, with thin-film tools grabbing an increasing share of the pie.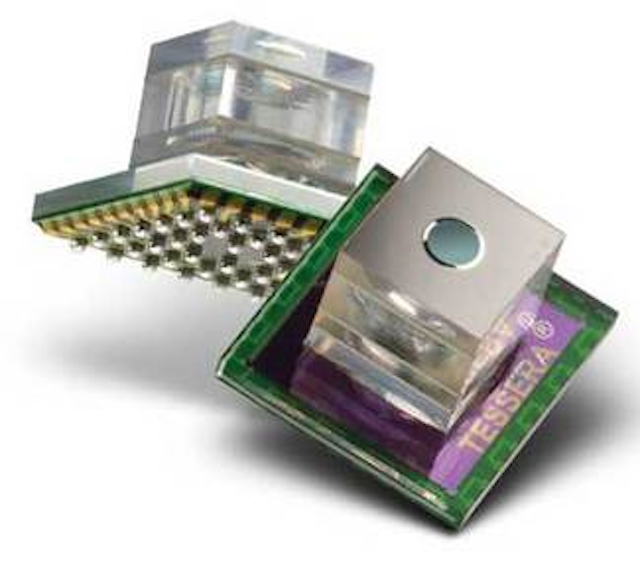 Cameras (including their optics) for mobile phones and other personal electronic devices can now be fabricated at the wafer level, greatly reducing their size, weight, and cost. Although the cameras are only a couple of millimeters on a side, the technology is designed to scale to multimegapixel resolutions. The resulting camera modules can be mounted directly onto a printed-circuit board using a standard electronics reflow process. (Courtesy of Tessera)
Click here to enlarge image
Although wafer-based crystalline-silicon (c-Si) solar cells and modules make up 90% to 95% of the current market, amorphous silicon (a-Si), CdTe (cadmium telluride), and other thin-film-based PV approaches are projected to grow at twice the rate of the c-Si sector. Thin-film advocates say that, while c-Si cells show better power efficiency, thin-film technologies can dramatically reduce production costs and ultimately module prices, thereby offering the best hope for reaching grid parity-the goal of solar power matching or bettering the per-watt cost of conventional energy utilities.
While the semiconductor community is drawing inspiration from the emerging PV market, the semiconductor-equipment market is expected to grow only 1% this year, to $40.9 billion in 2007 (compared to 23% growth in 2006), according to the mid-year edition of the SEMI Capital Equipment Consensus Forecast released at Semicon West. However, SEMI anticipates 7% growth in the market in 2008 and 4% the following year, reaching $45.5 billion in 2009.
The problem this year is not in unit sales but in pricing. George Scalise, president of the Semiconductor Industry Association noted that device revenues are expected to grow only 2% in 2007, not the 10% originally predicted by an earlier SIA forecast. But he and others maintain that, while unit demand remains strong, aggressive pricing has depressed average selling prices. Even so, the general consensus is that the current slowdown should last only one to three quarters and will not have as big an impact on equipment sales as in the past.
The main driver behind all of this activity is consumer electronics. According to Scalise, the consumer market now accounts for 53% of semiconductor demand. As a result, chip manufacturers and semiconductor-equipment manufacturers are no longer looking at two- to three-year product cycles but one-year product cycles.
"The outlook for the semiconductor industry at Semicon West was one of cautious optimism that stronger growth will resume around year end," said Bob Akins, Cymer CEO. "We anticipate stronger growth in 2008 as NAND flash manufacturers continue to expand their immersion capacity and DRAM production reaches the critical dimensions requiring immersion."
New products
Market and revenue discussions aside, several product introductions involving lasers and optics were announced at this year's Semicon West.
Cymer (San Diego, CA) rolled out its latest 193 nm lithography light source, the XLR 600i. According to the company, the XLR 600i is the first 90 W argon-fluoride laser source designed to enable volume immersion and double-patterning lithography at the 32 nm node and beyond. The 6 KHz XLR 600i is based on Cymer's recirculating-ring architecture, which replaces the conventional power-amplifier stage.
Carl Zeiss SMT (Oberkochen, Germany) introduced the Starlith 1000 for krypton-fluoride lithography. The system has a numerical aperture (NA) of 0.93, which the company says is the highest NA for the 248 nm exposure wavelength available in the market. This in turn provides a more cost-effective solution for patterning of features down to 80 nm in volume chip production.
Electro-Scientific Industries (ESI; Portland, OR) launched a dual-beam ultraviolet (UV) laser link-processing system for the most advanced nodes of DRAM and NAND flash-memory applications. The 9850UV is a memory-repair system that combines ESI's dual-beam architecture with the advantages of patented UV laser technology. Shipments will begin in the second quarter of ESI's fiscal year 2008.
New Wave Research (Fremont, CA)-acquired by ESI in early July-debuted three laser-based systems for semiconductor-wafer scribing, failure analysis, and LCD (liquid-crystal-display) repair. The AccuScribe 2112 and 2150 high-speed wafer-scribing systems provide 12-wafer-per-hour throughput-a 20% improvement over the AccuScribe AS2000FX, according to New Wave. The new QuikLaze 200 and BDS1000 industrial microscope combine to create a robust optomechanical platform for flat-panel-display repair that the company says can readily withstand 3-g-force gantry operation.
Tessera Technologies (San Jose, CA) and Alps Electric (Tokyo, Japan) announced a license agreement enabling Alps Electric to mass produce and sell wafer-level optics based on Tessera's recently introduced OptiML wafer-level camera technology. The agreement means that image-sensor manufacturers, camera-module manufacturers, and others can purchase singulated lens stacks produced in high volume from Alps Electric.
Kathy Kincade