New products
Send new-product announcements to LFWNewProducts@pennwell.com
Sep 1st, 2002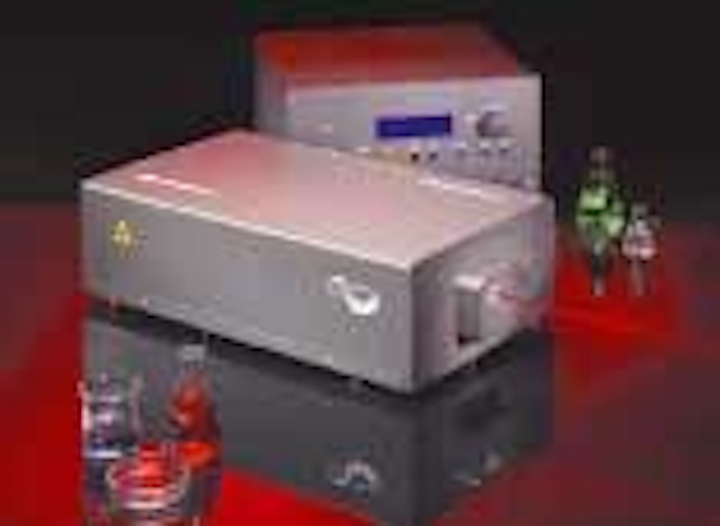 Click here to enlarge image
Ultrafast Ti:Sapphire laser
The Chameleon is a hands-free, single-box ultrafast Ti:Sapphire laser that provides femtosecond pulses tunable over more than 210 nm, from 720 to 930 nm. The laser offers 1-W average power and is intended for applications ranging from multiphoton excitation (MPE) microscopy to nonlinear spectroscopy.
Coherent, Santa Clara, CA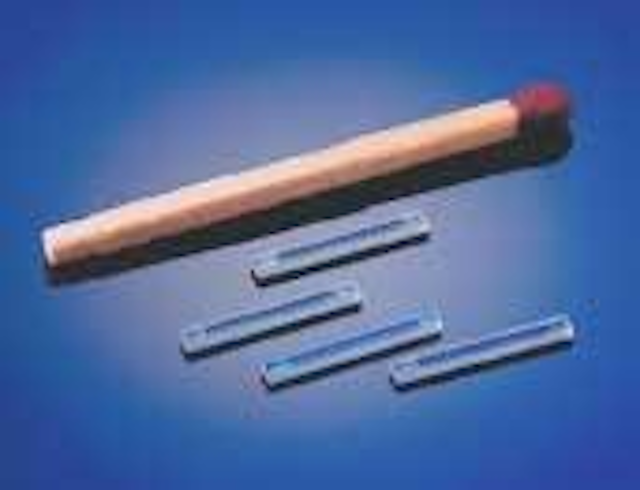 Click here to enlarge image
Diode optics
Cylindrical micro-optics or arrays are available with structure sizes down to 100 my. The micro-optics are designed for collimation of high-performance laser diodes (FAC and SAC).
B&M Optik GmbH, Limburg, Germany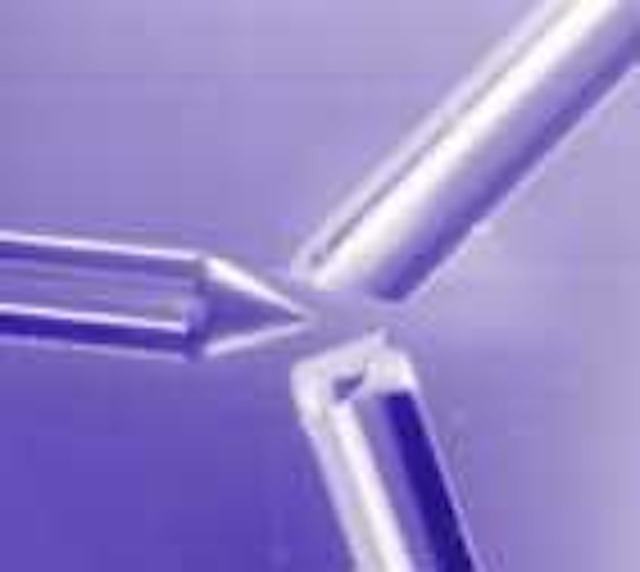 Click here to enlarge image
Fiber polishing
The FiberSmith bare fiber polishing system can form fiber tips into conical, chisel, and angle shapes for high-efficiency laser/detector coupling and sensing applications. The automated system can be controlled through a PC and provides real-time video monitoring of that shaping process. It incorporates in-process geometry verification. The system can handle polarization-maintaining fiber, metallized fiber, and various sizes of fiber.
Krell Technologies, Morganville, NJ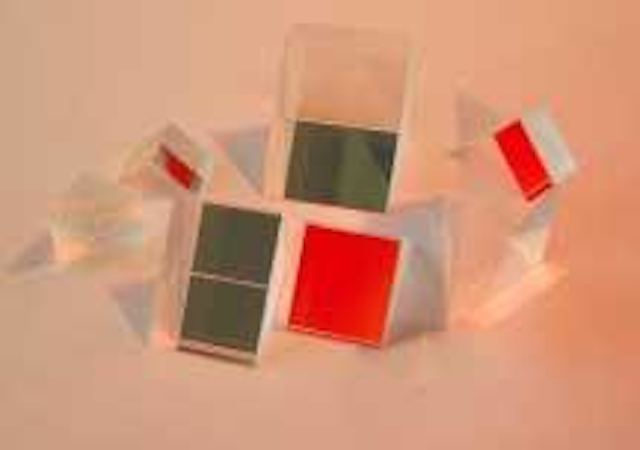 Click here to enlarge image
Prisms
A group of prisms for OEM production and prototype development come in both glass and fused silica versions. Available types include right-angle, penta, and amici prisms. They come in sizes from 0.7 to 100 mm. Both standard and custom coatings are available, and the prisms themselves can be customized to meet specific needs.
Sunex, Carlsbad, CA
MCT detectors
A complete line of HgCdTe (MCT) Detectors in photovoltaic mode covering the 1- to 11-µm IR spectrum, with cutoff wavelengths at 2.8, 5, 5.5 and 11 µm is now available. The 2.8-, 5- and 5.5-µm detectors are provided at room temperature with one- through four-stage thermoelectric cooled packages (-20ºC to -95ºC). The 11-µm cutoff PV-MCT is installed in a vacuum-sealed metal liquid nitrogen dewars or sterling cooler assembly. The detectors are designed for spectroscopy applications.
Judson Technologies, Montgomeryville, PA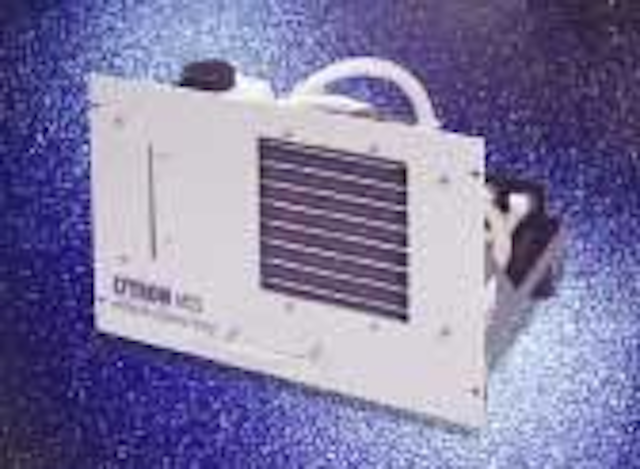 Click here to enlarge image
Rack-mountable cooling system
Five 19-in. rack-mountable cooling systems have been introduced. Compatible with standard 19-in. rack mount systems, these units provide up to 2100 W of cooling capacity. They are available with copper, stainless steel, and aluminum heat exchangers and are compatible with a variety of cooling fluids.
Lytron, Woburn, MA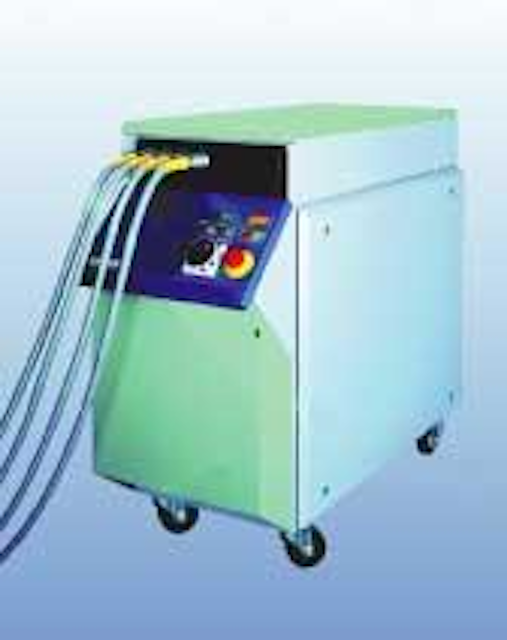 Click here to enlarge image
Fiberoptic laser system
The SLS 200C-16 is a pulsed Nd:YAG, fiberoptic beam-delivery laser system. The compact, air-cooled system covers a working range up to 200 W. A unique real-time power supply is suited for peak-power controlled welding applications. The system is available with up to six fiber outputs for energy and time-sharing with pulsed-on-demand operation. Fibers are available in 100-, 200-, 400-, and 600-µm core diameters.
Lasag Industrial-Lasers, Arlington Heights, IL
Click here to enlarge image
Imaging camera
The KY-F103OU is a digital capture camera engineered for medical or materials analysis microscopy and other imaging applications. The camera has a new single-cable option and 1360 ¥ 1024 SXGA preview window. Proprietary image-acquisition software, KYLINK, is included as well as a "live" 7.5-f/s preview window.
JVC Professional Products, Wayne, NJ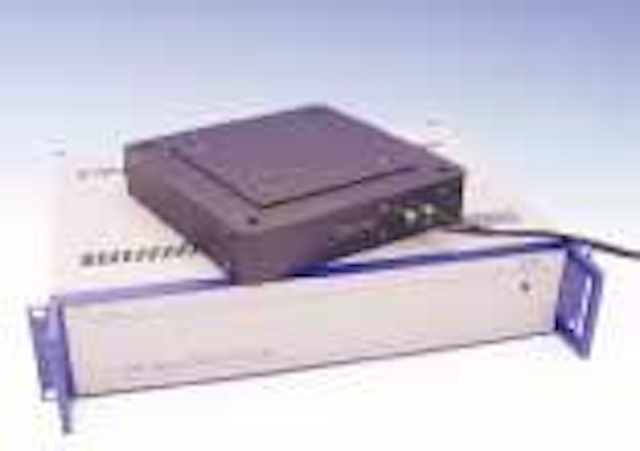 Click here to enlarge image
Nanopositioning stage
The PI P-587.6CD is a six-axis nanoscanning and nanoalignment system. It provides a linear travel range of 800 ¥ 800 ¥ 200 µm and rotation ranges of ±500 µrad. Features include integrated AutoCalibration, active trajectory-error compensation, all digital 6-D control, and parallel kinematics. Designed for industrial OEM use, applications include nanometrology, scanning microscopy, optics, and mask alignment.
Polytec PI, Auburn, MA
10-Gbit/s opto-electronic devices
New 10-Gbit/s Fabry Perot and DFB laser diodes, along with 10-Gbit/s InGaAs avalanche photodiodes and PIN receivers, have been introduced. These optoelectronic devices are designed for emerging 10 Gigabit Ethernet, DWDM, and SONET applications such as data storage, campus, and metropolitan links.
Sensors-Demeter, Princeton, NJ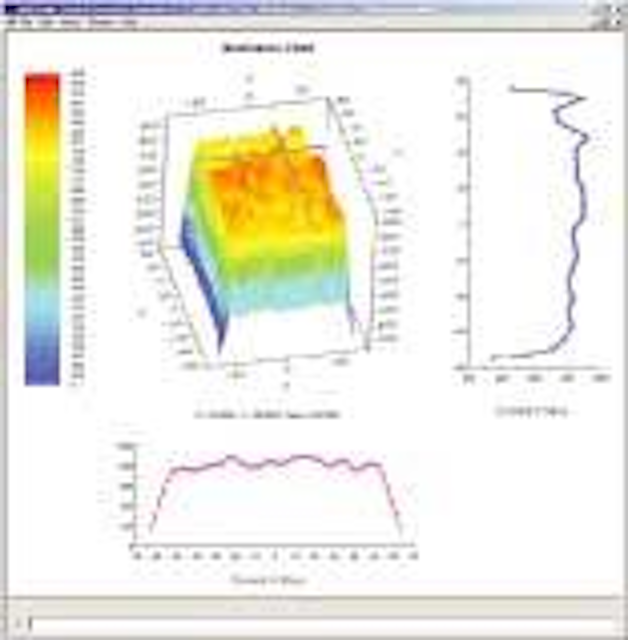 Click here to enlarge image
Illumination-modeling software
Light Tools Version 3.3 is the new release of an illumination design and analysis software package. New features include a 3-D textures command for modeling the scattering surfaces typically used in backlit LCDs such as cell phones and PDAs. A new applications programming interface allows greater flexibility. The new LumViewer is an advanced illumination-analysis charting capability.
Optical Research Associates, Pasadena, CA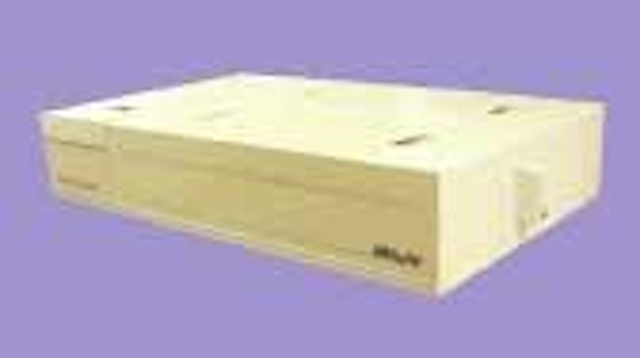 Click here to enlarge image
Femtosecond laser
The new Bright femtosecond laser provides 1.5-W average power and a 5-kHz repetition rate. The compact laser is industrially packaged and offers alignment-free operation. The laser is designed for integration into an industrial workstation and is also suitable for scientific applications.
Thales Laser, Totowa, NJ
Compact shutter
The Uniblitz CS45 shutter has a 45-mm aperture that fits into a 4-in. diameter housing. The shutter is also available in an unhoused version for OEM applications. The shutter has a multibladed design and is electronically programmed to fire specific exposures at precise time intervals. Applications include medical imaging, CCD and video cameras, and low-level switching.
Vincent Associates, Rochester, NY
Reflecting microscope objectives
A new line of reflecting microscope objectives is intended as an alternative to refractive microscope objectives. The new objectives have zero chromatic and negligible coma, spherical, and astigmatic aberrations. They can be used from 200 nm to 20 µm and have long working distances and high numerical apertures.
Thermo Oriel, Stratford, CT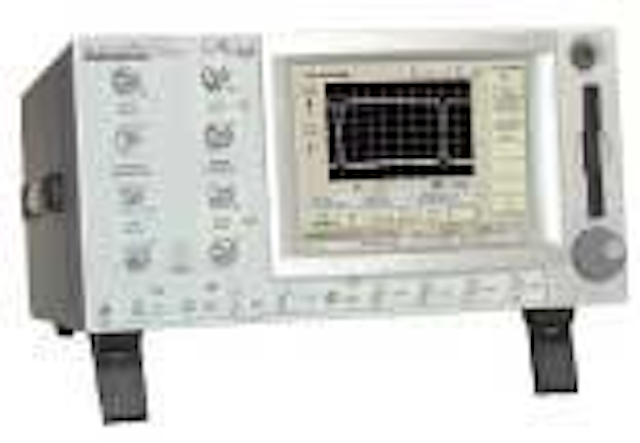 Click here to enlarge image
Physical-layer test system
The BitAlyzer BA 1500 is a multifunction, bit-error-rate-based, physical-layer test system. The system includes pattern generation, bit-error detection, eye-pattern display, automatic jitter and Q-factor measurements, and fast eye-mask tests. The system supports data rates of 1 Mbit/s to 1.5 Gbit/s and includes a patented error-analysis package to assist in isolating the source of bit errors.
SyntheSys Research, Menlo Park, CA
UV LED
An ultraviolet LED mounted in an industry-standard epoxy 5-mm T 1 3/4 package is now commercially available. The device has peak wavelength of 400 nm, with a spectral bandwidth of 20 nm. Optical output is >1.5 mW, yielding a luminous intensity of 1800 mcd, produced from a 20-mA drive current and forward voltage of 3.2 V with a viewing angle of 20°.
Hero Electronics, Bedfordshire, England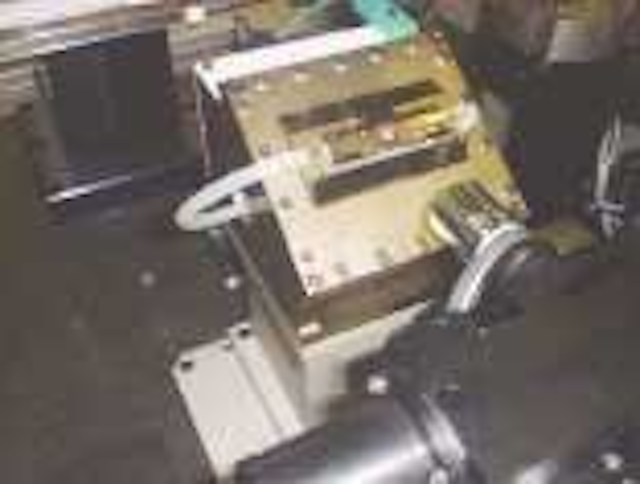 Click here to enlarge image
Bonding station
The Opus Thermode is a bonding station used to cure epoxy assemblies or to reflow eutectic bonds. The station has a heating speed of up to 100°C/s and a cooling speed of up to 50°C/s. The temperature range is from ambient to 500°C. Hot forming gas can be applied around the components during bonding. The station was designed to be incorporated into Sysmelec's standard assembly machines.
Sysmelec, Old Lyme, CT
Wafer handling loader
The Wafer Loader is a fully automated wafer handler for SMEMA compatible screen/stencil printers. It supports wafer sizes up to 300 mm, including thinned wafers. The loader is specifically designed for bump and semiconductor ball placement applications.
Adept Technology, San Jose, CA
Laser light sources
The 520D35 Series 1310/1550-nm laser light sources are dual-wavelength with -10-dBm (or higher) output, for testing of single-mode fibers or components. The lasers include continuous-wave output, as well as modulated output at standard 270-, 1000-, or 2000-Hz speeds. LEDs illuminate when each laser is activated, and blink if modulated. Either a single optical output or dual optical output is available.
Cercis, Pennington, NJ
Power supplies
Two new families of compact, solid-state power supplies (Series B and Series C) incorporate a dynode divider for use with side-or front-window photomultipliers and can be mounted directly to PMTs. Series B provides output voltage of 0 to -1250 VDC, from an input of 0 to 9 VDC. Series C provides output voltage of -500 to –1250 VDC, from an input voltage of 12 to 15 VDC.
HiTek Power, Santee, CA
Fiber laser
An ytterbium fiber laser at the spectral range of 1085 nm has 700-W cw output power. The new commercial laser has been designed to compete with kilowatt-scaled Nd:YAG and CO2 lasers. Features include compact design, high wall-plug efficiency, low maintenance, cooler-free operation, and beam quality <1.4 mrad at the end of a single-mode-fiber-based beam delivery system. Applications include cutting metals and some nonmetallic materials.
IPG Photonics, Oxford, MA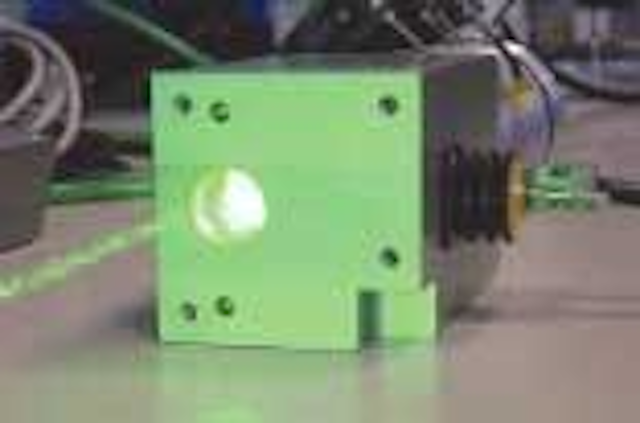 Click here to enlarge image
Nd:YAG laser
The Violino Green are continuous-wave, Q-switched (up to 200 KHz), frequency-doubled Nd:YAG OEM laser sources and OEM marking systems. The lasers emit an average of 8 W at 532 nm and are end-pumped via fiberoptic delivery for beam quality of m2 <1.2, with air-cooling. The system is also available as an OEM marker package.
Laservall, Pawtucket, RI
Standard optical amplifiers
Four new OA Series (OA 1000, OA 2000, OA 3000, and OA 4000) EDFAs for fiberoptic communication systems providers have been introduced. These standard designs offer an alternative to the costly and time-intensive design and manufacture of traditional, custom-built EDFAs. Nonrecurring engineering costs are eliminated, and delivery times are 1 to 8 weeks compared to 12 to 36 weeks for traditional EDFAs.
JDS Uniphase, San Jose, CA
CCD image sensor
The Kodak KAF16802CE is a second-generation, 16-million pixel image sensor. New features include the ability to capture images at higher frame speeds while reducing power consumption for more portable operation. The sensor allows commercial and studio photographers to "digitize" their medium- and large-format cameras from Contax, Hasselblad, Mamiya, Pentax, and Sinar.
Kodak, Rochester, NY
Diode-pumped solid-state laser
The Gator laser, operating at 1064 nm, has been running 24/7 since April 2000 and has produced 540 million pulses, equivalent to 15,000 hours. During this time, average power has been above its specified power of 10 W and active diode current increased to 40% of available capacity. The laser was specifically designed for microdrilling and micromachining of steel, stainless steel, and other alloys.
Lambda Physik, Fort Lauderdale, FL
SFF PM cable-assembly line
A small form factor (SFF), polarization-maintaining (PM) cable-assembly line has been introduced. The cable assemblies feature a return loss better than 50 dB and a standard insertion loss of 0.5 dB. Assemblies are available with either 2- or 1.6-mm cable, or 900-µm buffered fiber.
Photon Advanced Technologies, Ottawa, Ont., Canada
Optical-measurement system
Two new sampling modules have been introduced for the 10 Gbit Ethernet and Optical Transport Network (10 GbE OTN) markets. The CSA8000B Series communications signal analyzer coupled with the 80C08 optical sampling module offers measurement sensitivity and throughput for 10 GbE production requirements. The 80C09 optical sampling module supports 10 GbE OTN applications as specified by the ITU-T G.709 standard and provides optical test solutions for OC-192/STM 64.
Tektronix, Beaverton, OR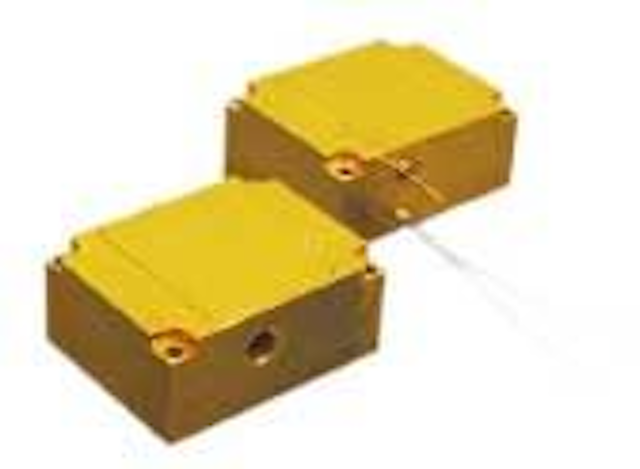 Click here to enlarge image
Pump modules
Pump modules have been designed for pumping of micro-solid-state lasers. The modules offer optical power up to 4.2 W in a collimated, polarized beam with a square cross-section. The beam's brightness is achieved by optically shaping the asymmetric radiation from the laser diode into a symmetric beam, which can be focused into a small spot with a low NA.
Unique m.o.d.e., Jena, Germany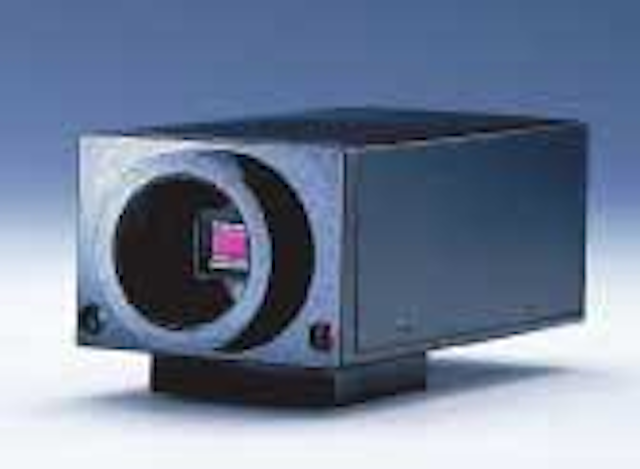 Click here to enlarge image
Intelligent camera
The VC 2028 is a low-cost intelligent camera for industrial applications. The camera has a computational power of 12 MIPS (equivalent to a 1-GHz Pentium processor), offers 16-Mbyte SDRAM image/data memory with 2 Mbyte of flash EPROM for program and data storage. The camera can acquire 640 ¥ 480 pixels at 20 fps. The process interface allows four inputs and four outputs.
Vision Components, Burlington, MA
Fluorine laser
A new version of the ExciStar M has been introduced at 157 nm. The fluorine laser has repetition rates up to 100 Hz and average power of >1.4 W. Utilizing CeraTube technology to eliminate the need for window service, the model offers hands-free operation for 30 million pulses. Applications include micromachining, photoionization, and spectroscopy.
TuiLaser, Munich, Germany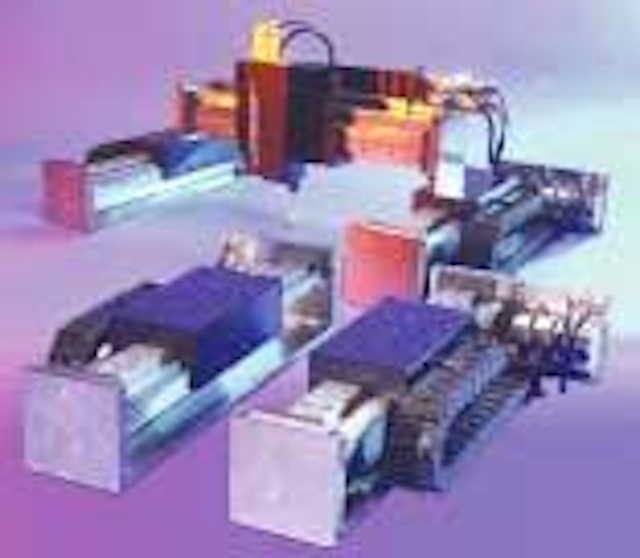 Click here to enlarge image
Modular stages
The new Linear Motor Actuator Series are modular stages designed for pick-and-place machines, gantry axes, shuttle stages, assembly machines or as general purpose positioners. The actuator can travel up to 1 m with velocity capability to 3 m/s and acceleration capability to 3 g. A linear brushless servomotor and noncontact encoder eliminate typical ball screw or belt maintenance.
Aerotech, Pittsburgh, PA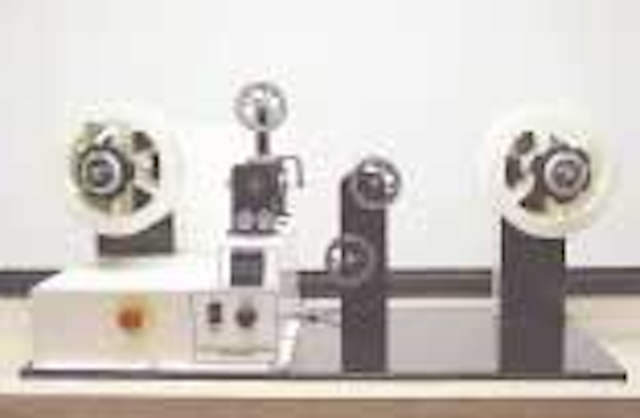 Click here to enlarge image
Fiberoptic-wire spooler
The FS-10 is a low-cost, tabletop fiberoptic-wire spooler intended for general purpose respooling applications. Any sized spool up to 400 mm is easily mounted on both the supply and take-up side of the machine. No tools are required. It runs at speeds up to 150-m/min and displays length with 1/10-m resolution. A traversing head ensures even layering. It operates in manual or auto modes with very simple two-button operation. The FS-10 will stop automatically with 5-mm repeatability. A precision spooler for EDFA and fiberoptic gyro applications is also available.
Showmark Machines, Berwyn, PA.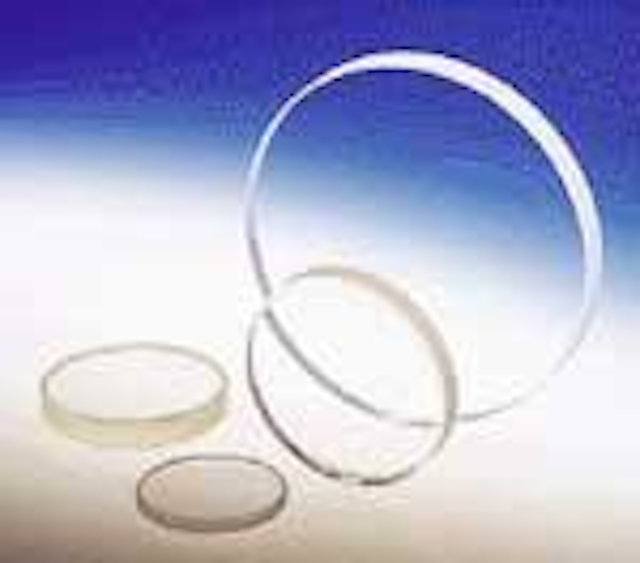 Click here to enlarge image
Excimer calcium fluoride optics
Excimer calcium fluoride optical components are available for the production of semiconductor chips for 157-and 193-nm technologies. The material exhibits low laser-induced absorption and is preselected to achieve zero or near-zero intrinsic birefringence. Applications include microlithography, photolithography, laser components, and military and aerospace instrumentation.
Reflex Analytical, Ridgewood, NJ
Photoluminescence-mapping software
Accucolor is a software application that has been specifically developed to characterize visible LED wafers. The software is designed to be integrated into Accent's RPM2000 and RPM4000 rapid photoluminescence and reflectance systems. The new software extends the range of measurement parameters of the RPM series to include dominant wavelength, chroma, and the color coordinate.
Accent Optical Technologies, Bend, Oregon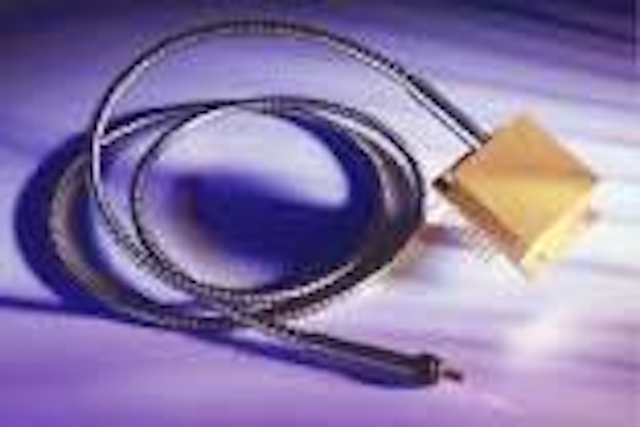 Click here to enlarge image
Visible-diode-laser modules
The 635- and 670-nm visible-diode-laser modules are rated for 1.5 and 2.5 W from 400-µm core, 0.22-NA fibers with SMA connectors. The modular packages are industry-standard high heat load with integral TE coolers and monitor photodiodes. Applications include photodynamic therapy (PDT), solid-state laser pumping, fluorescence, and vision systems.
High Power Devices, North Brunswick, NJ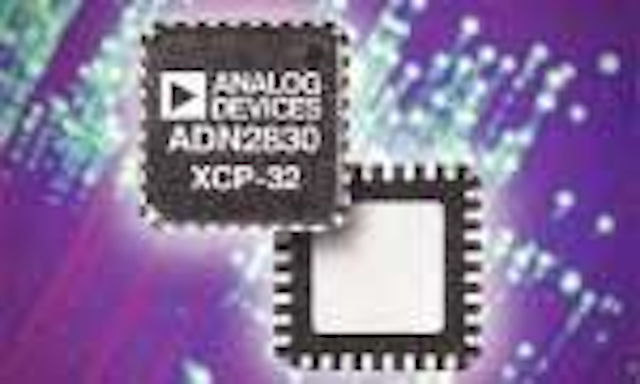 Click here to enlarge image
Average-power controller
The new ADN2830 is an average- power controller for continuous-wave lasers, particularly EDFA applications with required bias current of up to 800 mA. This integrated application-specific standard product can measure the cw laser's average power and adjust the bias current to maintain the required average optical power specifications at a constant value determined during initial factory set-up.
Analog Devices, Cambridge, MA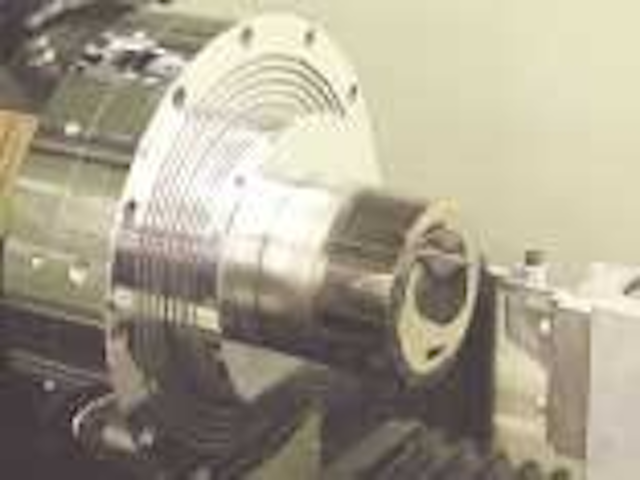 Click here to enlarge image
Diamond-turning machine
The Nanotech 220 Compact Ultra-Precision Lathe is a compact single-point diamond-turning machine for optics. It is designed for rapid diamond turning of small spheres and aspheres with nanometer level surface finishes and sub-micron form accuracies. The machine has hydrostatic oil-bearing linear axes and a swing capacity of 200 mm. An optional C-axis and B-axis are available.
Moore Nanotechnology Systems, Keene, NH
Spatial-light modulators
The micro spatial-light modulator is a compact, low-cost, highly reflective device to alter the phase of reflected light by deflecting individual mirror pixels (4-nm RMS per pixel.) The MEMS technology SLMs feature 7-kHz frame rates, fill factor >98%, and no polarization effects. Applications include optical information processing, high-definition displays, and optical correlation.
Boston Micromachines, Boston, MA