Business Forum: Best practices from Switzerland— Photonics and otherwise
This month I interview the husband–wife team of Professor Ursula Keller and Dr. Kurt Weingarten.
Mar 30th, 2015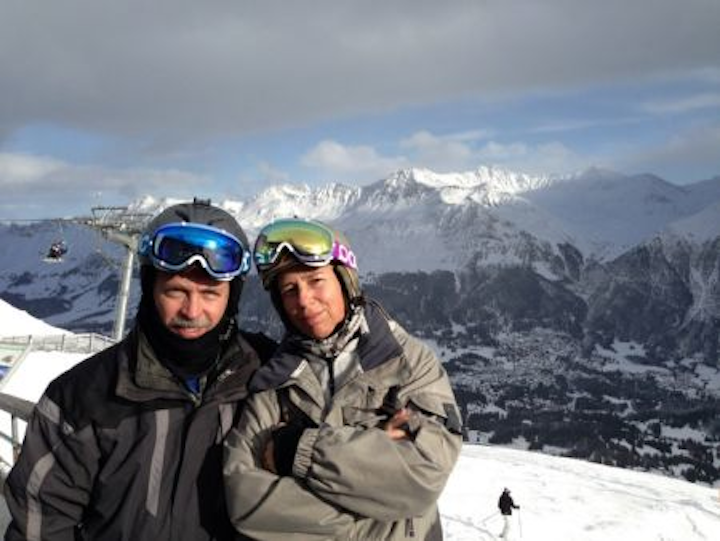 MILTON CHANG
This month I interview the husband–wife team of Professor Ursula Keller of ETH (Swiss Federal Institute of Technology in Zurich) and Dr. Kurt Weingarten (GM of JDSU Ultrafast Lasers in Zurich), who was founder/CEO of Time-Bandwidth Products (recently acquired by JDSU). They live in Zurich.
The discussion was frank because I have known both of them since they were graduate students at Stanford. The discussion was also insightful because Ursi is Swiss and has lived in America, and Kurt is an American who has lived in Switzerland for more than twenty years.
The five main subjects we covered are the Swiss educational system, technology and research, entrepreneurship in Europe, women's rights in academia, and family–career balance. I like the Swiss way! I will present what I learned in two segments.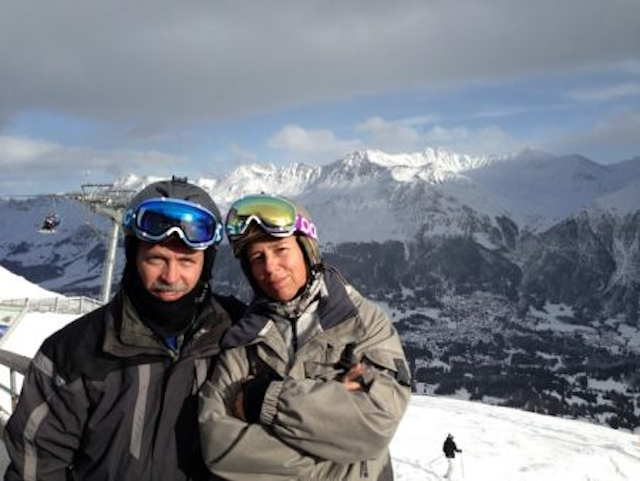 Milton Chang:Everything Swiss is high quality—is this a result of the educational system?
UK/KW: Yes. In Switzerland, after six years of school, we split kids into three different levels of academic achievements. Only the top 20% of students are selected to go to the Gymnasium, the Swiss high school. Once completed with a final relatively easy exam (the "Matura"), it gives direct access to all Swiss universities, like ETH, without any further requirement. Students can also transfer to the Gymnasium if they pass another exam after two years.
MC:What happens to students who do not make it into Gymnasium?
UK/KW: There is a very strong craftsman/apprentice program, which is the real strength here. That's why the quality of mechanical and electronic items are extra high and also expensive. Students learn what is taught in trade or vocational schools in the U.S., but at a very serious professional level.
MC: That's an efficient use of resources to challenge capable students with a tough curriculum. But are children in poor neighborhoods at a disadvantage?
UK/KW: Unlike U.S. school funding, which comes from local property taxes, the Swiss school system is financed by the number of students, not by where you live. As an outside observer, schools being funded by property taxes seems like a problem. Most Swiss students go through public schools because public schools are strong.
MC: I hope that doesn't mean the future of a child is locked in by the sixth grade.
UK/KW: Craftsmen and skilled workers are highly valued and earn a respectable wage. Professionals are well trained and well paid. At all levels there are additional opportunities for more education. So after the basic vocational training, you can enter a Fachhochschule (technical engineering university), which gives you additional academic training. You can have a solid middle-class living whether you are a bus driver or an electrician because you can earn almost as much as if you had taken the simple university track. The end result here is good. There is a solid middle class. We have seen improvements in the educational system and infrastructure here in the last 20 years. People want to have an interesting job and to earn enough for a comfortable living.
MC: What about academic standards in universities?
UK/KW: Standards are comparable between the U.S. and Switzerland. Top students in Switzerland are comparable to those at Stanford. Universities are state subsidized. Tuition at ETH, for example, is about $600 plus living expenses per semester. Students can also live at home since public transportation is very good, and commuting distances can be short. So the overall education you get is not highly dependent on how much your parents can afford.
MC: I love it! Looks like this system addresses very naturally issues relating to equal opportunity and the shrinking middle class that we are struggling with. One of America's strengths is good people want to come to America. How do European researchers feel about the U.S. now?
UK/KW: Emigrating to the U.S. is no longer a very strong attraction. We have a difficult time convincing post docs to go to the U.S. They are more critical of the American way of life, and they are also concerned that a lot of the R&D funding even in academia comes from defense agencies, which is not being viewed as a positive. Immigration laws, even to visit, have become more bureaucratic, and it is difficult to get a work permit. Moreover, it is easier to raise a family in Europe: public transportation is good; Europeans get more vacations; schooling does not cost as much; work–life balance is more positive; and the overall quality of life is good. Companies have a hard time keeping post docs from returning to Europe.
MC: Budget squeezes in U.S. R&D funding must also be a factor in post-doc recruiting.
UK/KW: Yes. I see my colleagues in U.S. universities constantly writing proposals that are milestone focused, which tends to encourage short-term thinking. This may be the wrong thing for the long term. That was not the mentality in the early days. When I (Ursi) was at Bell Labs, the message from my manager was: "Find something different than anybody else—but it'd better be good." People with a good track record should be given the freedom to let their internal drive guide them. That was what Howie [Schlossberg, at the Air Force Office of Scientific Research at that time] did when he supported our research in graduate school. If you keep working on what you believe in, you might come up with something big.
MC: What is the research-funding situation in Europe?
UK/KW: Research funding is strong in Switzerland and comes from the Swiss National Science Foundation, which has a very scientific agenda. Now we have in addition the ERC (European Research Grant) for three levels of experience: advanced, consolidators, and starting. The grants are very competitive, but with generous funding for long-term proposals. The key request is to be out-of-the-box, principle-oriented frontier research—how can you influence and impact science and technology. Our research is pre-competitive and therefore we share our results in open access publications and let everyone benefit from our work.
MC: Your view on long-term research must have influenced your attitude toward graduate students.
UK/KW: I (Ursi) have graduated more than 50 PhDs now. My goal for a PhD degree is to understand how research works and to get motivated by the unsecured environment of research to become a project manager. Students should be able to see their own strengths and weaknesses to know what they want to do afterward, whether it is in academia or not.
MC: Where does the U.S. stand in photonics technology?
UK/KW: There is good technology from Europe, and it is likely to come from China. Chinese engineers travel to conferences and have learned from the U.S. and elsewhere. The U.S., on the other hand, has a well-established business infrastructure: marketing, business, finance, but insufficient drive for a long-term push. The biggest laser companies are no longer Coherent and Spectra-Physics—the biggest are Trumpf, which is European, and IPG Photonics, which has European roots even though it is headquartered in the U.S., and Rofin. The biggest market for solid-state lasers and industrial lasers is going to be in Asia, where the Germans are super strong.
We will continue the discussion of entrepreneurship in Europe, women in academia, and family-career balance in the May issue.
---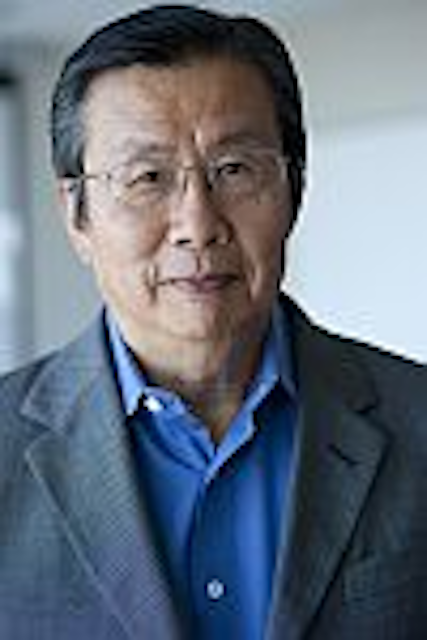 MILTON CHANG of Incubic Management was president of Newport and New Focus. He is currently director of mBio Diagnostics and Aurrion. He is a Trustee of the California Institute of Technology and has served on the SEC Advisory Committee on Small and Emerging Companies and the Visiting Committee on Advanced Technology of the National Institute of Standards and Technology, and the authoring committee of the National Academies' Optics and Photonics: Essential Technologies for Our Nation. Chang is a Fellow of IEEE, OSA, and LIA. Direct your business, management, and career questions to him at [email protected], and check out his book Toward Entrepreneurship at www.miltonchang.com.