Manufacturers' Product Showcase
Make sure the laser beam you expect is the one that is delivered. See how beam profiling can help you get the most performance out of your laser.
Aug 1st, 2009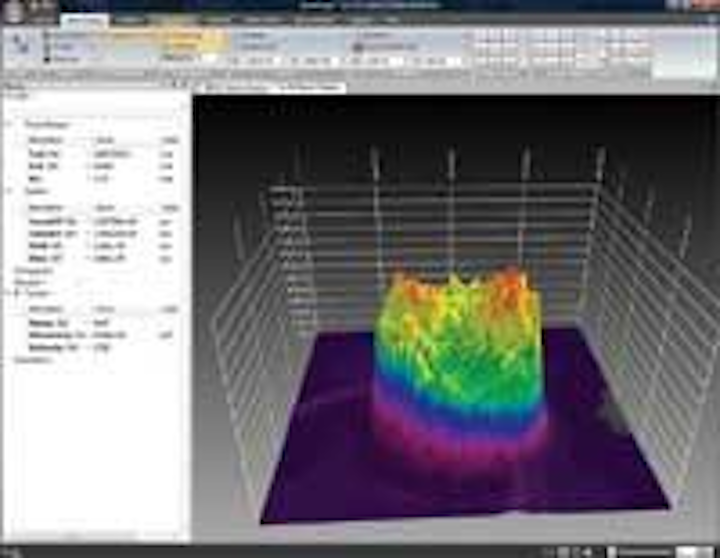 Video of the Month
Make sure the laser beam you expect is the one that is delivered. See how beam profiling can help you get the most performance out of your laser. "Measuring and Managing Your Laser Beam Profile." http://www.ophiropt.com/video/BP-video.php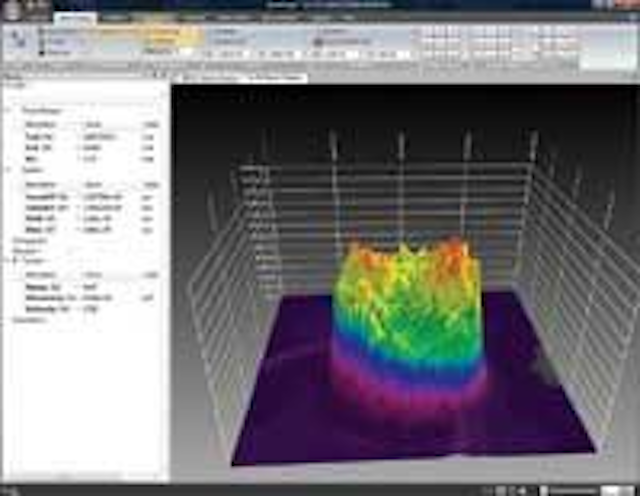 Click here to enlarge image
www.ophir-spiricon.com • (866) 755-5499
Access...Ability! and Axis...Ability! Top-Adjust Linear Stage
Siskiyou now offers crossed-roller stages that adjust – and lock – from above. The unique angled Torque Reduction Drive boasts 170 pitch resolution with standard 100 pitch screws, and eliminates rotational torque for superior flatness of travel. Available in two sizes (1.3"×1.3" & 2.1"×2.1" respectively), and stackable for multi-axis configurations. Siskiyou makes it easy to fit more function in less space. Patents Pending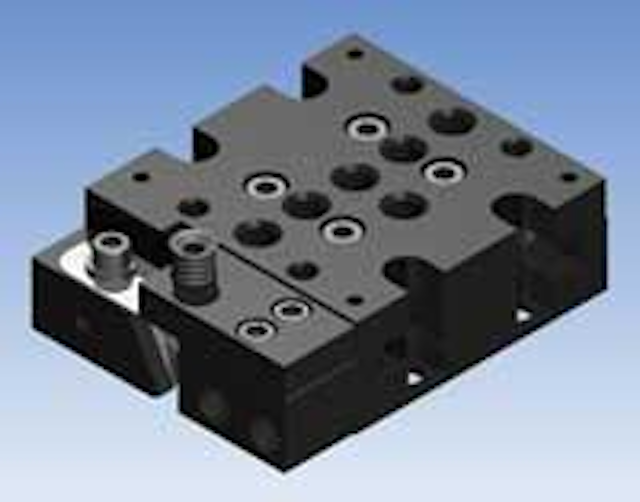 Click here to enlarge image
sales@siskiyou.com • www.siskiyou.com • (p)
1-877-313-6418
USB powered 2 CH Laser Instruments ... pJ to mJ and pW to mW
Having a problem finding a good Dual Channel Joulemeter or Power Meter? You need look no farther, as we have developed a family of versatile, USB powered, 2 CH Laser Instruments that measure energy or power and can ratio A/B or B/A. Our delta series instruments include a choice of pyroelectric, silicon, germanium and InGaAs detectors configured as energy or power probes. They mate to our delta-DPM Digital Power Modules and include powerful 2 CH LabView Software. Take your laser measurements 2CH, ratio the results, display data in a strip chart or histogram or log the data to a file on your PC. They're plug and play simple.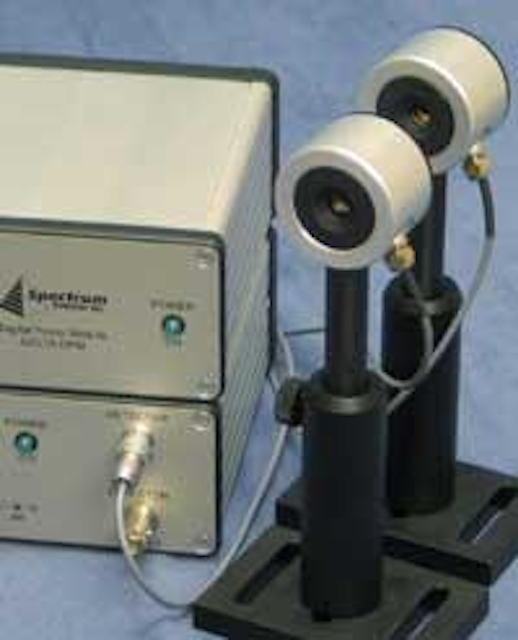 Click here to enlarge image
5825 Jean Road Center, Lake Oswego, OR 97035
info@spectrumdetector.com, (503) 697-1870
www.spectrumdetector.com
Beam Four Java Edition
Our latest optical ray tracer offers a collection of the most valuable tools for the optical designer. Because this edition is pure Java, it runs on all popular computers. It has computational support for lenses, mirrors, prisms, gratings, arrays, HOEs, irises of many types, and arrays of lenses and mirrors. It handles a wide variety of surface profiles including torics, polynomials, and Zernikes. Other features are WFE diagnostics and even stereo viewing. Visit our website and try the free download!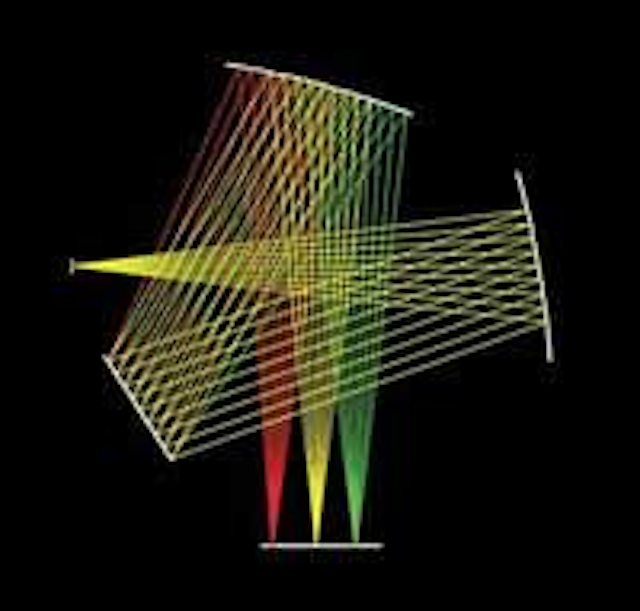 Click here to enlarge image
Stellar Software
www.stellarsoftware.com
Cobolt Zouk™ – Compact CW DPSSL at 355 nm!
The Cobolt Zouk™ is the world's first really compact and power efficienct CW DPSS laser at 355 nm. With 10 mW output power, a perfect TEM00 beam (M2<1.1) and low noise (<0.3% rms), the Cobolt Zouk™ is perfectly suited for demanding fluorescence applications e.g. in flow cytometry, confocal microscopy or HCA. The wavelength of 355 nm is particularly useful for efficient excitation of DAPI, Hoechst 33342 and Indo-1. The laser is built into a hermetically sealed compact package (105×70×40 mm) using proprietary HTCure™ technology for extreme robustness and ensured lifetime.
Other wavelengths available in the sames series include 457, 473, 491, 515, 532, 561 and 594 nm.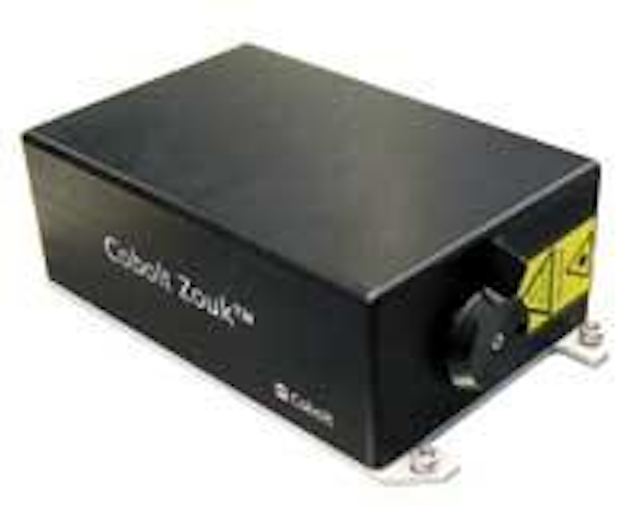 Click here to enlarge image
COBOLT AB
Vretenvagen 13, SE-171 54 Solna, Sweden
Phone: +46 8 545 912 30, Fax: +46 8 545 912 31
www.cobolt.se
New: iBeam smart – The Ultra Compact Diode Laser
The iBeam smart. TOPTICA allows users to increase productivity and reliability in their applications, while at the same time optimizing the weight and size of their systems at only 4×4×10cm3. As the first true one-box compact OEM diode laser modules it is capable of upgrading almost any existing diode laser. This is made possible by a highly integrated, microprocessor based electronic setup in combination with an outstanding mechanic optical design. Also, the iBeam smart is the most powerful as well.
405nm 445nm 488nm 640nm 642nm 660nm
120mW 50mW 30mW 100mW 150mW 150mW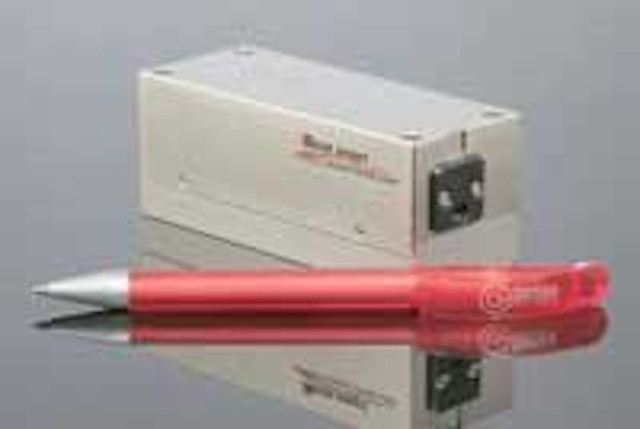 Click here to enlarge image
www.toptica.com • sales@toptica-usa.com
HighFinesse Wavelength Meters Deliver Performance and Affordability
When accuracy and performance are critical to your success, TOPTICA delivers! Our HighFinesse wavelength meters offer the highest accuracy for both pulsed and CW applications.
Combining the ultimate in performance and value, our WS-6 wavelength meter is a market leader.
Our family of wavelength meters offer:
Accuracies to 2MHz
measurement speeds 200 Hz
fast measurement of pulsed IR lasers
MultiChannel options to measure several lasers in parallel
no need for factory calibration, built in calibration
much higher stability due to solid state design and no moving parts
This feature set will ensure your wavelength needs are met with outstanding performance.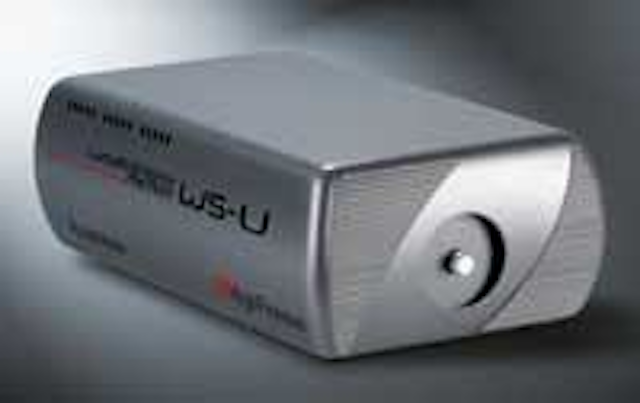 Click here to enlarge image
www.toptica.com • sales@toptica-usa.com