Manufacturers' Product Showcase
FEMTO Messtechnik GmbH offers the 200 MHz low-noise transimpedance amplifier DHPCA-100.
Nov 1st, 2009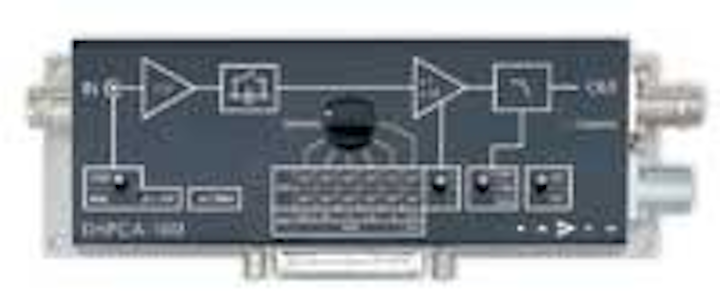 High Speed Photodiode Amplifier
FEMTO Messtechnik GmbH offers the 200 MHz low-noise transimpedance amplifier DHPCA-100. Its adjustable gain over 7 decades allows the sensitive measurement of photocurrents in the sub-nano to milli-Ampere range. An adjustable voltage supply is provided as bias for external photodiodes. Signal filters, offset control and a remote interface make it a versatile tool for many applications like spectroscopy, laser physics, particle detection, and general lab use.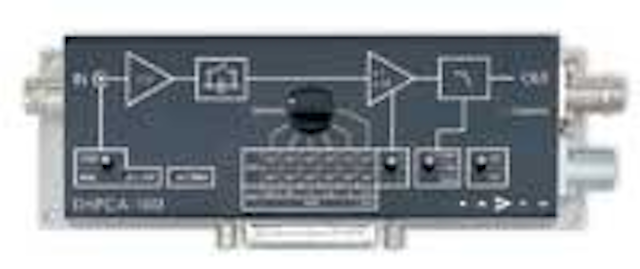 Click here to enlarge image
FEMTO Messtechnik GmbH
Paul-Lincke-Ufer 34, 10999 Berlin, Germany
Tel.: +(49) 30-446 93 86, Fax: +(49) 30-446 93 88
e-mail: info@femto.de, http://www.femto.de
Precision Polymer Optics
G-S PLASTIC OPTICS specializes in the custom manufacture of precision polymer optics for use in imaging, scanning, detection, and illumination applications worldwide. In addition to having an extensive catalog offering of precision polymer optics, the company has in-house capability to provide custom designed diamond turned and injection molded prototypes, production injection molding of optics, thin film and reflective coatings, and integrated optical solutions to meet a wide range of military, medical, commercial, and consumer markets. G-S PLASTIC OPTICS is fully ITAR compliant.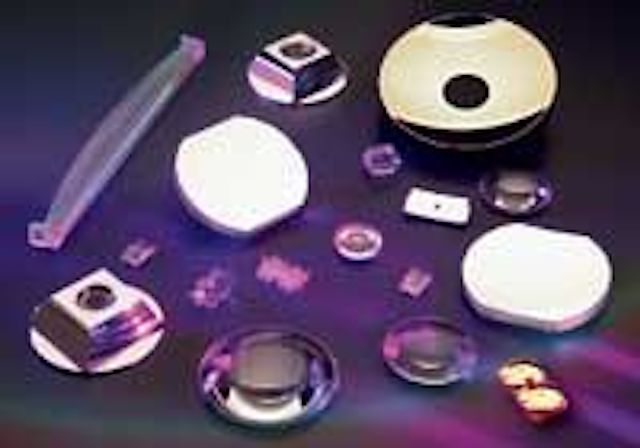 Click here to enlarge image
800.252.5335 • info@gsoptics.com • www.gsoptics.com
Cargille Laboratories
Cargille Labs, started in 1924, develops and manufactures Optical Liquids calibrated for Refractive Index for use throughout many laboratory disciplines involving microscopy and/or optics, ex: aerospace, telecommunications, particle identification, hematology, geology, testing labs, art conservation, etc. A Specialty Optical liquids catalog is available which includes typical optical & physical properties and comparative diagrams of glasses and optical liquids. Cargille's other catalog includes data sheets on Disposable Beakers, Heavy Liquids, Immersion Oils, Refractive Index and Immersion Liquids, Plastic Boxes, Reference Sets, Sample Storage Systems, Micro Slide and Tissue File Boxes and Viscosity Tubes.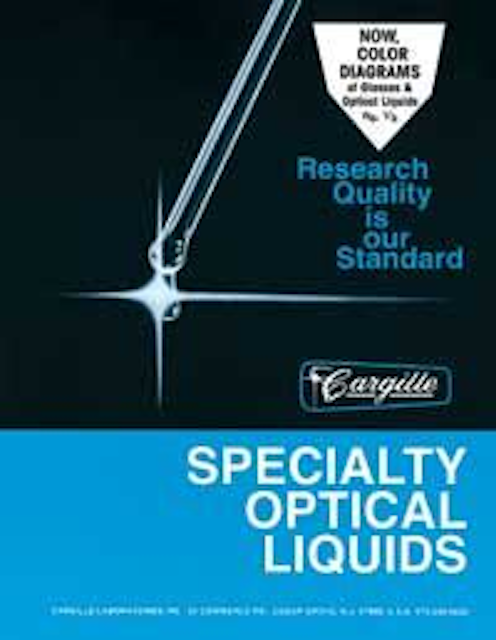 Click here to enlarge image
Cargille Laboratories
55 Commerce Road, Cedar Grove, NJ 07009 USA
(p) 973-239-6633, (f) 973-239-6096
E-mail: CargilleLabs@aol.com, www.Cargille.com
New OSLO Pricing and User Guide!
Lambda Research Corporation announces our first ever 50% off promotion for OSLO Premium including 12 months of support for $3,500. You can request a free 30 day OSLO Premium trial at www.lambdares.com/trials or call us today to take advantage of our half price offer.
If you are looking to create better optical designs, or need another tool for your optical toolkit, start with our free OSLO EDU edition and new OSLO user guide at www.lambdares.com/education/oslo_edu/. This new guide teaches optical design principles using over 100 pages of OSLO examples and tutorials. Learn why over 10,000 users own OSLO!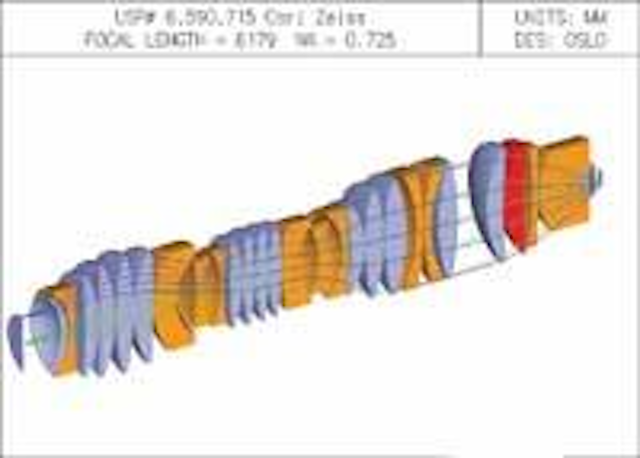 Click here to enlarge image
25 Porter Road, Littleton MA 01460 • 978-486-0766
www.lambdares.com • sales@lambdares.com
OEM Solutions
Siskiyou top-adjust components let you put many degrees-of-freedom in a small volume. Our top-adjust crossed-roller stages and tip-tilt flexure mounts with adaptable mounting blocks let you miniaturize entire designs with lockable sub-micron precision. All adjustments are made from the top to avoid the beam path. Available in standard or vacuum-compatible versions, the stages boast 150 microns per turn adjustment precision, while the flexures' rigidity makes them ideal for OEM applications.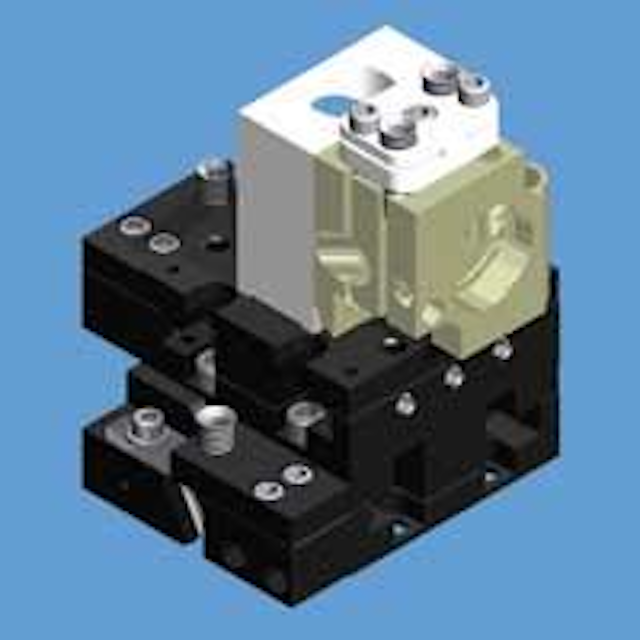 Click here to enlarge image
sales@siskiyou.com • www.siskiyou.com
1-877-313-6418