Business Forum: Once in photonics, always in photonics - an interview with Donald O'Shea
I thought that interviewing retired photonics professionals would be an interesting way to learn from those who came before us.
Mar 10th, 2017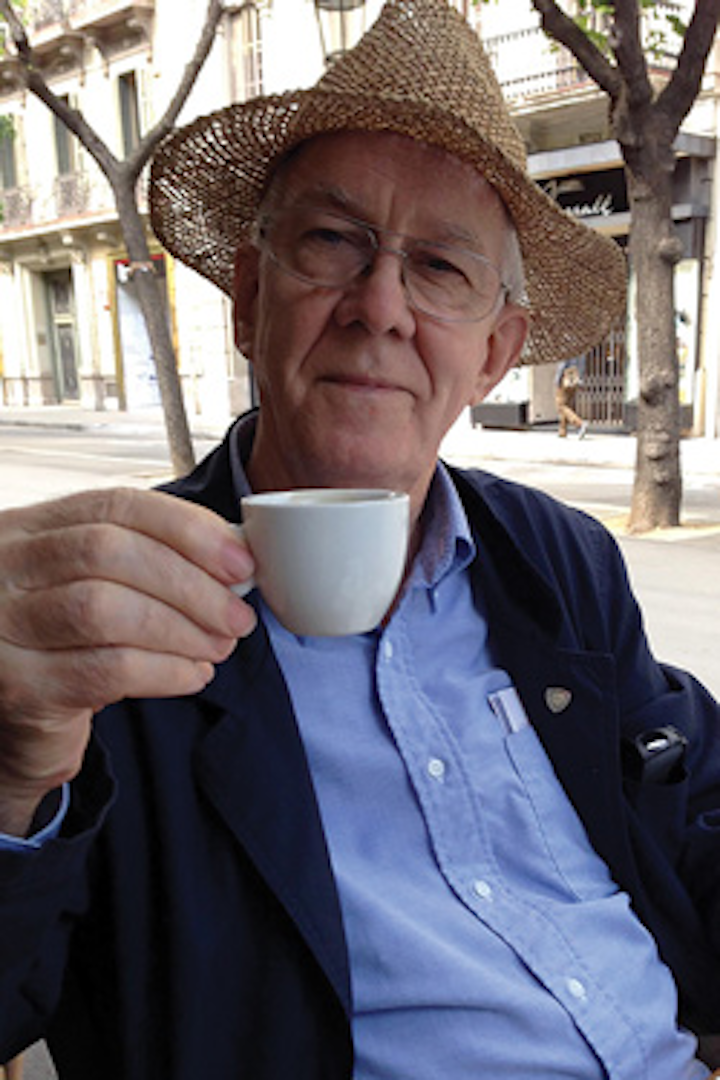 MILTON CHANG
I thought that interviewing retired photonics professionals would be an interesting way to learn from those who came before us, and also to provide us with some historic perspective. The first person to come to mind was Donald O'Shea, who retired from the Georgia Institute of Technology in 2004 after 30 years of teaching.
He is now Professor Emeritus there, with continued research interests in the design, analysis, and construction of ultrafast devices. His earlier research had been in the fields of laser Raman and Brillouin scattering and in diffractive optics. He is a Fellow of both SPIE and OSA, and was given the Esther Hoffman Beller Award for "excellence in the field of optics" from the OSA in 1996.
I remembered him as a gentleman, always helpful, and he was an active volunteer in professional societies, who served as SPIE president.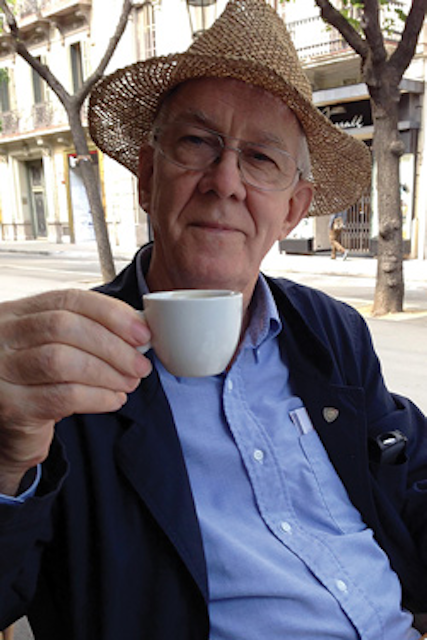 Milton Chang: I understand you are keeping busy in retirement.
Donald O'Shea: The year after I retired from Georgia Tech, I returned to teach my lens design class using my text, Elements of Optical Design. When I finished the course, I knew that my text was out of date. The calculations were done using spreadsheets, which were a big deal at the time that Elements was published.
I started to organize a new text around the idea of using CODE V from Synopsys for all the examples, demonstrations, and exercises. I had four chapters drafted when I learned that Julie Bentley, who had been at Corning, was joining the Institute of Optics at Rochester, where she had been teaching the lens design course on an adjunct basis. So, at the SPIE Annual Meeting in San Diego in 2009, we met and agreed to collaborate on the text.
MC: What are the major changes from Elements?
DO: The text, Designing Optics Using CODE V, uses the program to teach optical system design. We use this specific application for the analysis, optimization, and tolerancing of a system. Our objective is to involve the students in the design process by getting them the commands needed to demonstrate a design point or display lens performance.
For example, we provide examples of various aberrations, and then show some strategies to reduce them using a set of commands that the student is expected to enter and modify. Using this approach, the text concludes with the demonstration of the optimization of a three-lens system and its tolerancing.
MC: Like many readers, I'm not familiar with lens design. For sure, Code V does more than the use of spreadsheet?
DO: These powerful optical design programs can analyze the performance of an optical system, and produce an array of data and plots that allows the user to see if the initial system would be acceptable for the job at hand. Then, by varying the lens parameters, the design can be optimized.
The optimized system must then be analyzed to see if the design can be built in large quantities or in a reasonable time using the optical shop tolerances. No spreadsheet could do that.
One problem with these programs is that it is easy to pick a lens prescription, set some new specifications, and push the optimize button multiple times without any understanding of the results that have been computed. What our text does is offer students a guided tour of the design process that includes basic concepts, lens performance analysis, and "thoughtful" optimization.
Along with Exercises, we have introduced a feature that we call a Curiosity. While Exercises have answers, a Curiosity does not. The student is given an optical design with no required answers. Instead, he or she is encouraged to change the initial parameters and explore design as various aspects of the design are changed. For example: What happens when you open the lens up? What happens if you move the stop away from a lens surface?
MC: Sounds great! No doubt you now have more time for recreation.
DO: Along with the textbook, there are the gardens, which we make available for garden tours. There is also travel, and my wife Helen and I have dinner and attend live theater in Atlanta almost every Friday night. Pictures of our gardens and trips can be found at www.opticsislightwork.com.
MC: Are you still keeping in touch with people in the technical community?
DO: I'm on the IODC Program Planning Committee for the conference in Denver in July 2017. Beyond that, my intellectual stimulus comes from the Emory University Emeritus College through a series of weekly seminars and biweekly lecture/lunches, which cover a wide range of topics of current events and personal interest.
MC: You were interested in journalism and also in acting early on. How have these skills helped you?
DO: Beginning in high school, I covered sports for the school newspaper. I was Editor in my senior year. Sports reporting requires that you assemble and use as many synonyms as possible, and to vary the sentence rhythms. The sports writing taught me how to write.
MC: Any tips on how to improve communication skill to bring your point across effectively in explaining a complex subject?
DO: In almost any long-form communication with others, such as scientific papers, lectures, or textbooks, you should establish a narrative. But since you are trying to transmit something to others, you need to tell them what is important, with enough supporting material to be convincing and not a word more.
MC: Does acting help teaching and lecturing?
DO: Yes! Absolutely! You need to establish a rapport with your audience and try to maintain it by trying to be as clear as possible—for that particular audience.
MC: You wrote many books. How has the publishing industry changed since?
DO: Writing and publishing are two different things. I let guys like Eric Pepper at SPIE worry about the publishing part. As for writing, it's gotten easier. In place of typewriters for my thesis, we went to word processors on a computer. And now, with the advent of Dropbox, collaborations—such as the one with Julie Bentley—are so much easier.
MC: You were SPIE President and no doubt also active in OSA and IEEE LEOS (now Photonics Society). Do you see anything more that professional societies can do for its members?
DO: From my work with SPIE and OSA, I saw societies whose staff were bent on doing the best they possibly could for their members and for the fields that they served.
MC: The benefits of volunteerism?
DO: It is one of the best ways to connect with others in your field and to explore work by others in the society in complementary fields. You never know who you are going to meet. As I noted in the chronology, the chance meeting with Gary Swanson at an OSA meeting turned into a decade of work on diffractive optics, several short courses, and a textbook. How's that?
MC: You work collaboratively-any words of wisdom there?
DO: If you're lucky, find someone smarter than you. I really value my current collaboration with Julie Bentley because she has worked in industry as well as taught lens design at the Institute of Optics. She has practical design experience that I, as an academic, could never hope to have. I will turn a chapter over to her, and she Dropboxes it back to me with ribbons of corrections decorating the right side of the Word document.