New Products
The Dimension-P1 Raman System is available with a 785-, 632-, or 532-nm laser. It uses an LSI Vector Raman Probe, an internal sample compartment.
Mar 1st, 2006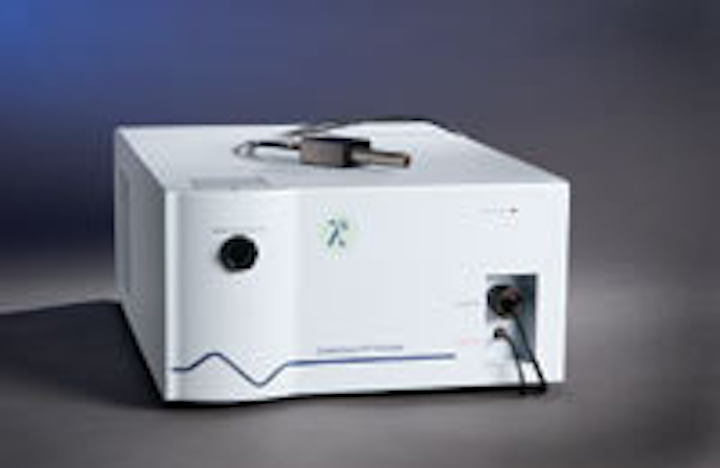 Raman system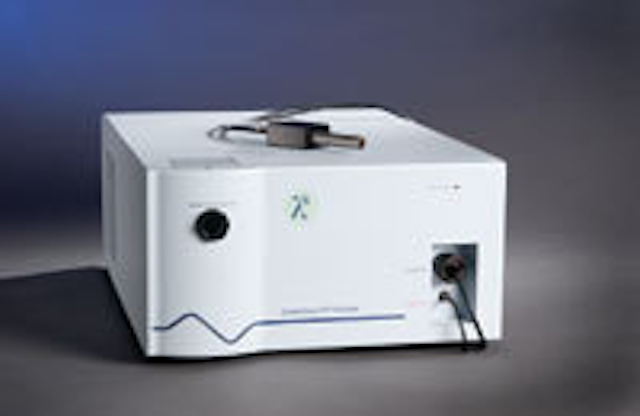 Click here to enlarge image
The Dimension-P1 Raman System is available with a 785-, 632-, or 532-nm laser. It uses an LSI Vector Raman Probe, an internal sample compartment. The customizable External Sampling Module with Raman microscopy adaptors allows the user to take a wide variety of spectra measurements. LSI RamanSoft software automates data acquisition and processing and provides real-time monitoring.
Lambda Solutions, Waltham, MA
www.LambdaSolutions.com
Multiline laser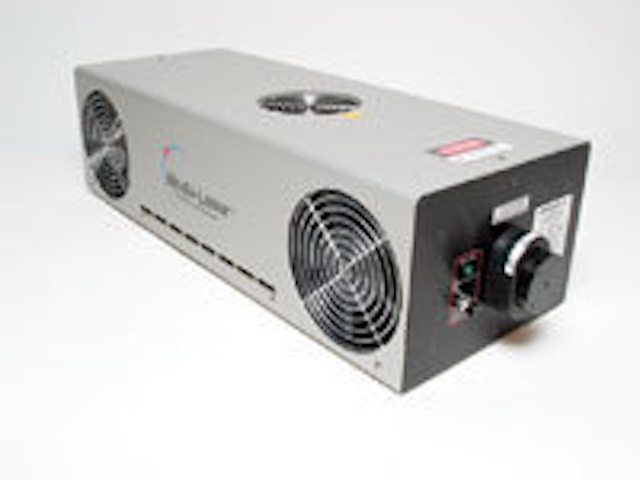 Click here to enlarge image
Modu-laser has added a 300-mW multiline argon-ion laser to its line of air-cooled argon lasers. Utilizing a single-package design, the Stellar-Pro-L provides polarized TEM00 output with amplitude noise of less than 1% rms and a universal-voltage integrated power supply. A tunable version is also available.
Laser Physics, Cheshire, United Kingdom
www.laserphysics.co.uk
Fiberoptic panels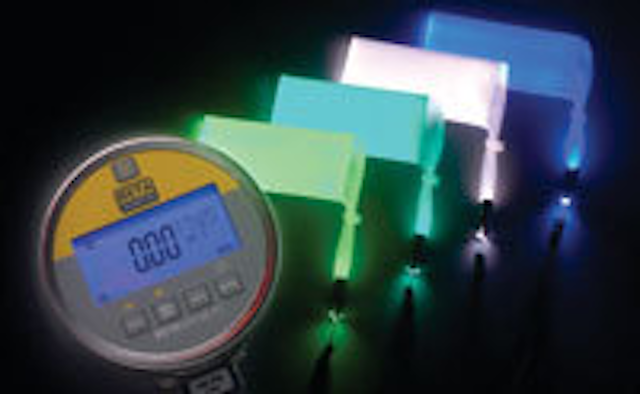 Click here to enlarge image
Patented woven fiberoptic panels enable design-in of a backlight to provide bright, uniform illumination for monochrome LCD displays using a single 5-mm LED. Designed for use in digital pressure test gauges, the technology allows easy data readability in psi, degree Centigrade, and other standard engineering units.
Lumitex, Strongsville, Ohio
www.lumitex.com
Image-intensified modules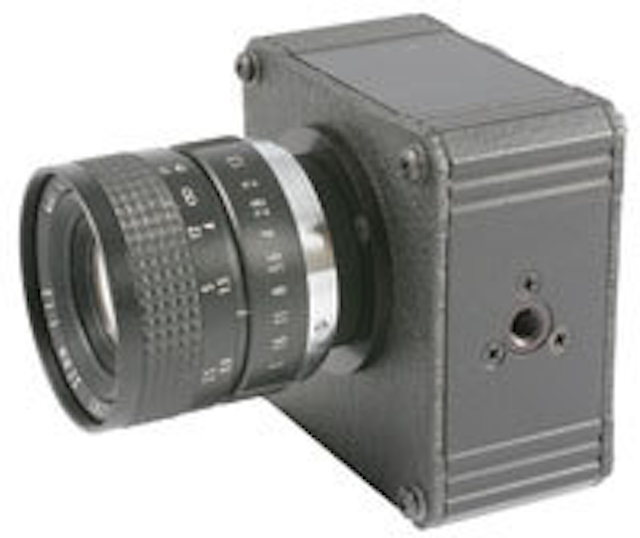 Click here to enlarge image
A line of image-intensified modules is built around 18-mm Gen 2 and Gen 3 tubes with a spectral response of 350 to 950 nm. Standard modules feature glass input windows, flat fiberoptic output windows, and manual gain control. This design also accommodates optional C/CS-mount lenses on the front and back.
PhotonicsTech, Salt Lake City, Utah
www.photonicstech.com
Internet knowledge base
An Internet knowledge base, which includes a collection of tutorial, how-to, frequently asked questions and articles is now available at www.zemax.com/kb. The site includes more than 50 articles on classical lens design, creating 3-D geometries, stray light, and laser-beam propagation.
Zemax Development, Bellevue, WA
www.zemax.com
Optical software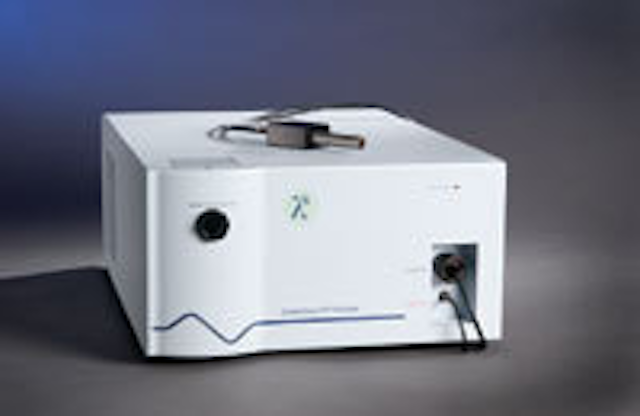 Click here to enlarge image
TraceProBridge is an add-in to the mechanical design software SolidWorks. It allows users to include optical components, light sources, detectors, sensors, and optical effects and properties directly into mechanical models within SolidWorks. The completed optomechanical models can be exported to TracePro optical simulation software, for optical ray tracing and analysis.
Lambda Research, Littleton, MA
www.lambdares.com
Linear actuators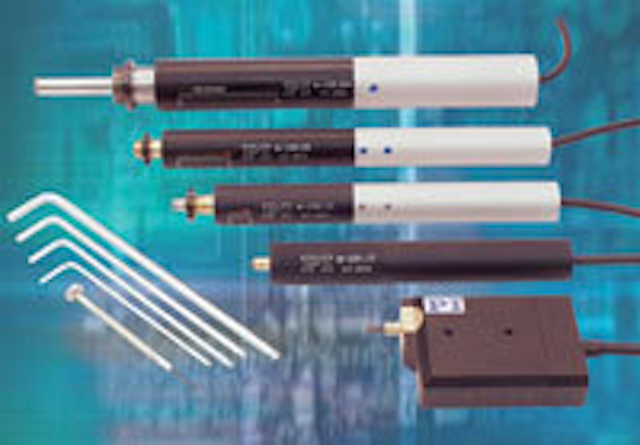 Click here to enlarge image
The M-2x series of motorized linear actuators provide design resolutions to 4 nm, pushing forces to 120 N and speeds to 50 mm/s. Features include either closed-loop servo motors or stepper motors, nonrotating shaft drives, ball-screws, and limit and home switches.
PI (Physik Instrumente), Auburn, MA
www.pi-usa.us
Frame grabber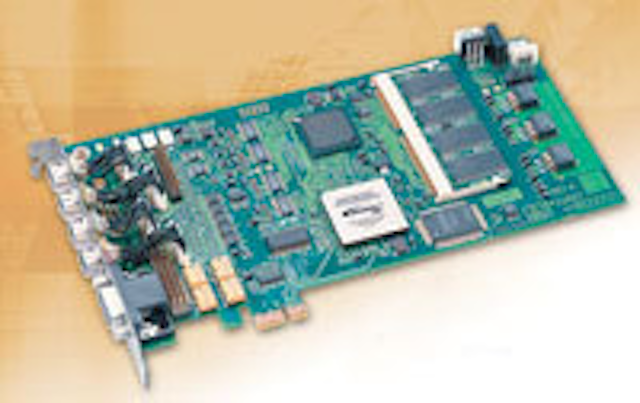 Click here to enlarge image
The PC_EYE/ASYNC PCI Express frame-grabber board has four simultaneous asynchronous input channels and a high-speed PCI Express bus interface, and is based on two FPGAs. It has a flexible video input module, allowing simultaneous digitization of up to four camera signals, and stores images in memory as four separate monochrome, 8-bit/pixel images.
American ELTEC, Las Vegas, NV
www.americaneltec.com
Megapixel camera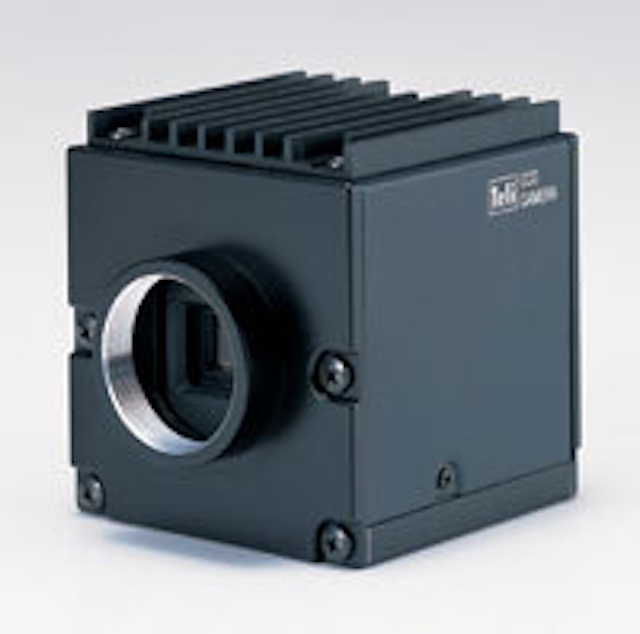 Click here to enlarge image
The new CS3960DCL camera utilizes a 1.5-megapixel, 2/3-type progressive-scan CCD that provides pictures of moving objects. It features an all-pixel readout (1392 × 1040 at 30 frames/s), standard Camera Link interface, partial and high speed (100 frames/s), draft readout modes, random trigger shutter, and compatibility with universal C-mount lenses.
Toshiba Teli America, Irvine, CA
www.toshiba-teli.co.jp
Connector tool kit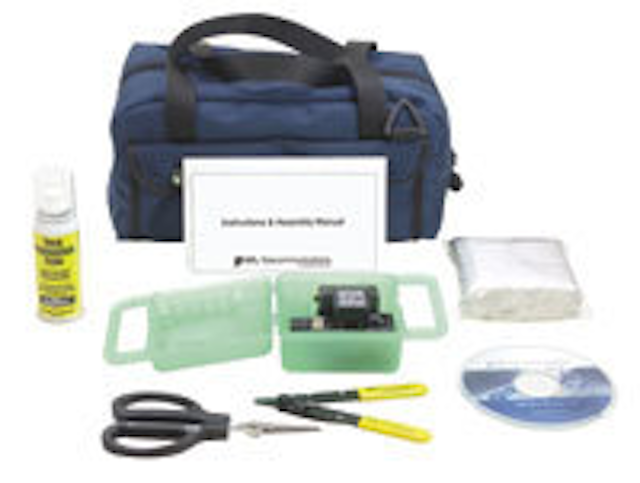 Click here to enlarge image
The FAST connector tool kit provides installation tools for preparation of 250- or 900-µm fibers. It includes either a 92208-TB multimode cleaver or the new Universal CT-30A multimode/single-mode cleaver, with a 16-position blade and built-in fiber-scrap collector. The kit contains all industry-standard termination tools and complete instructions.
AFL Telecommunications, Spartanburg, SC
www.afltele.com
Confocal microscopy
The Revolution XD is a live-cell 4/D confocal microscopy system that uses up to four solid-state lasers matched to specific fluorophores. An integrated AOTF, controlled through the company's iQ software, works with the laser combiner to control and balance laser power and to rapidly switch between individual lines for fast ratio measurement.
Andor Technology, Belfast, Northern Ireland
www.andor.com
CCD camera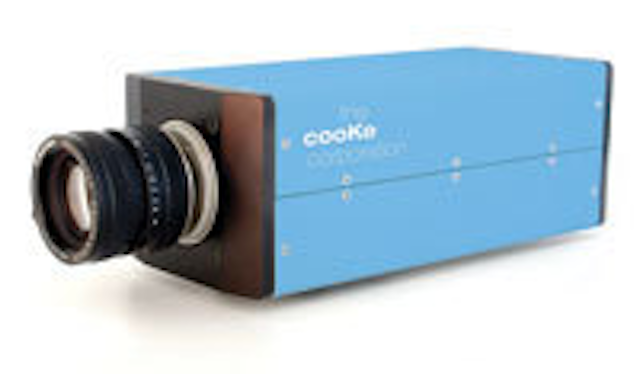 Click here to enlarge image
The Sensicam QE is a digital, 12-bit CCD camera system with thermoelectric cooling of the image sensor down to -12°C, noise down to 4e- rms, and quantum efficiency to 65%. Software-selectable exposure times range from 500 ns to 3600 s. In double shutter mode, it records two images with interframing time of 500 ns.
Cooke, Romulus, MI
www.cookecorp.
Optical-power meter

Click here to enlarge image
The Model 4100 optical-power meter takes 100,000 readings each second, and has NIST traceability and a dynamic range of more than 100 dB. At full speed, dynamic range is more than 65 dB. It provides repeatability of ±0.005 dB for most typical variations of connector insertion. A USB flash memory drive and large, color touch-screen display are included.
dBm Optics, Boulder, CO
www.dbmoptics.com
Megapixel CCD
Click here to enlarge image
The CCD201 is a megapixel image sensor for low-light scientific applications. It comes in a 1000 × 1000, 13-µm pixel format and has quantum efficiency up to 95%. It is available in front- and back-illuminated formats, with a choice of electron-multiplying or traditional output, with output noise less than 1 electron at more than 15 MHz.
e2v Technologies,
Chelmsford, England
imaging.e2v.com
Ti:sapphire laser
The Trestles femtosecond Ti:sapphire laser comes with oscillator and a compact, 4-W diode-pumped, solid-state pump laser. The modelocked laser is designed for ultrafast applications or for seeding Ti:sapphire amplifier systems. It can deliver pulse lengths from less than 20 to 100 fs. Wavelength is centered at 800 nm and tunable from 710 to 950 nm.
Del Mar Photonics, Austin, TX
www.dmphotonics.com
IR imager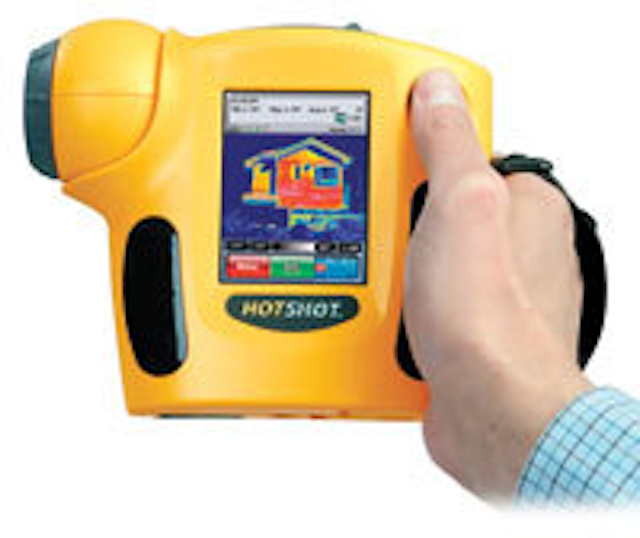 Click here to enlarge image
The HotShot B-View portable thermographic imaging system is an infrared inspection tool for the home and building inspection market. It includes a microbolometer sensor, a joystick control, and a 3.5-in. LCD touch screen with on-screen control buttons. It weighs less than 8 lb and operates for four hours on a single charge.
Electrophysics, Fairfield, NJ
www.electrophysics.com
Single-photon detectors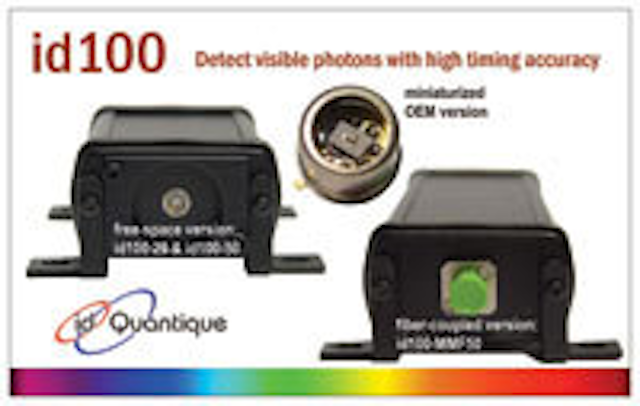 Click here to enlarge image
The id100-50 is a single-photon detection module with 50-µm active area and free-space input. The id100-MMF50 has multimode fiber input. Both modules cover a wavelength range of 350 to 900 nm with typical timing resolution of 40 ps, dark-count rate of 50 Hz, and dead time of 45 ns.
ID Quantique, Geneva, Switzerland
www.idquantique.com
Interferometry software
IntelliWave 5.0 interferometry software has a new graphics engine and a new automation/client server architecture that allows it to communicate with and transfer data between other programs, to ease automation of industrial systems. New wizards allow quality control measurements of flats, lenses, mirrors, prisms, and corner cubes.
Engineering Synthesis Design, Tucson, AZ
www.engsynthesis.com
Ellipsometer
The MM-16 spectroscopic ellipsometer measures film thickness and optical constants and can deliver the complete 16 elements of the Mueller Matrix in the visible range within 2 s. It allows characterization of anisotropy, complex birefringent materials, and degree of depolarization. It can be used for applications in display, biotechnology, packaging, and semiconductors.
Horiba Jobin Yvon, Edison, NJ
www.jobinyvon.com
DWDM lasers
DWDM lasers are designed for 4.25 Gbit/s applications in metropolitan-area networks and extended storage-area networks. They come in ITU-standard wavelengths across the C-band for links of up to 120 km. The external-cavity lasers require no wavelength lockers of feedback control circuits.
K2 Optronics, Sunnyvale, CA
www.k2optronics.com
Microprobe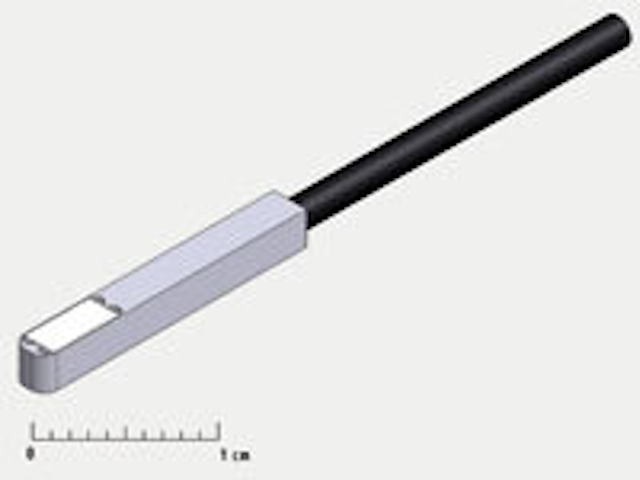 Click here to enlarge image
The LDC-319 Micro-Probe is a miniature radiometric detector for use in medical and photobiological applications and general radiometry. It measures 2.5 × 2.5 × 20 mm. Along with a single- or multichannel optometer it measures irradiance from 1 nW/cm2 to 3 W/cm2 over a range of 250 to 1100 nm.
Gigahertz-Optik, Newburyport, MA
www.gigahertz-optik.com
LED substrate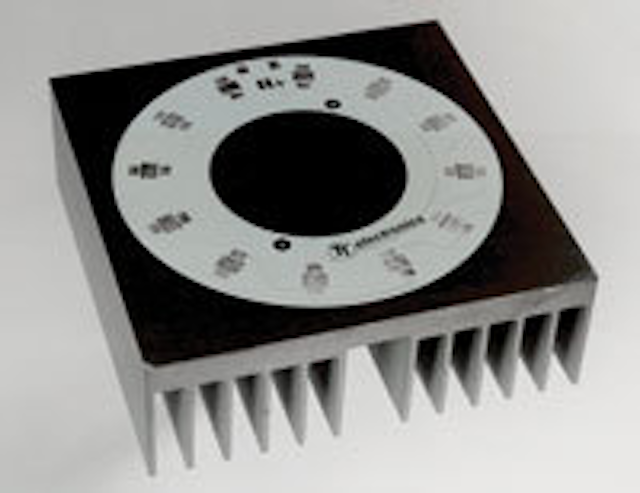 Click here to enlarge image
Anotherm substrates for mounting multiple visible LEDs and other components are made of 3003 or 6061 thermally conductive aluminum. The boards require no attached heat sinks. Solderable thick-film conductors can be screen-printed directly onto the substrate. Thermal conductivity of the boards is 173 W/m-K and they can operate up to 400°C without soldered components.
TT Electronics, IRC Advanced Film Division,
Corpus Christi, TX
www.irctt.com
Ethernet camera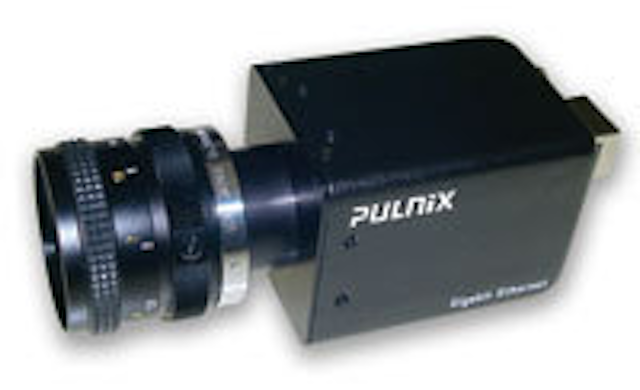 Click here to enlarge image
The TM-4100GE dual-tap AccuPIXEL machine-vision camera has resolution of 4.2 million pixels. It can produce a 2048 × 2048 image at 15 frames/s, or rates up to 80 frames/s at reduced vertical resolution. The imager has charge conversion of 32 µV/photon. A Gigabit Ethernet interface allows video transmission to 100 m using standard Cat5E cable.
Jai PulNix, San Jose, CA
www.jaipulnix.com
Two-way microscope
The Up/Down microscope combines an upright and an inverted research microscope into a single instrument for researchers performing two different imaging techniques on a single specimen, such as TIRF microscopy and electrophysiology with water dipping. It can be used with multiple cameras and accessories. It works with Slidebook digital microscopy software.
Olympus America, Scientific Equipment Group, Melville, NY
www.olympusamerica.com
VUV optical chamber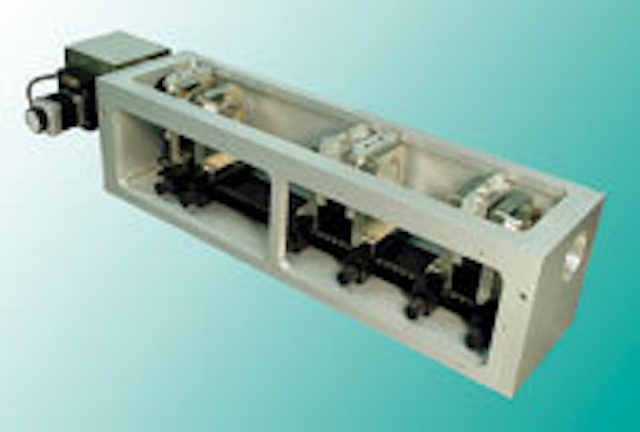 Click here to enlarge image
A large-format vacuum UV optical chamber is designed for UV excimer-laser beam-delivery systems. Lenses, beam-expanding telescopes, beam homogenizers, spacers, and other components can be positioned within the chamber. It has a 50 × 50-mm clear aperture and can handle many types of optics mounts.
JP Sercel Associates, Hollis, NH
www.jpsalaser.com
Dispersion grating
The UltraSpecT-HT1350 ultrahigh dispersion volume phase grating has dispersion of up to 0.2°/nm and insertion loss of less than 0.5 dB. The prism-coupled 1350 line/nm grating has polarization dependent loss of less than 0.3 dB. The grating can be used in wavelength selectable switches, reconfigurable add/drop multiplexers, dynamic gain equalizers and other telecom devices.
Kaiser Optical Systems, Ann Arbor, MI
www.kosi.com
Free-form mirrors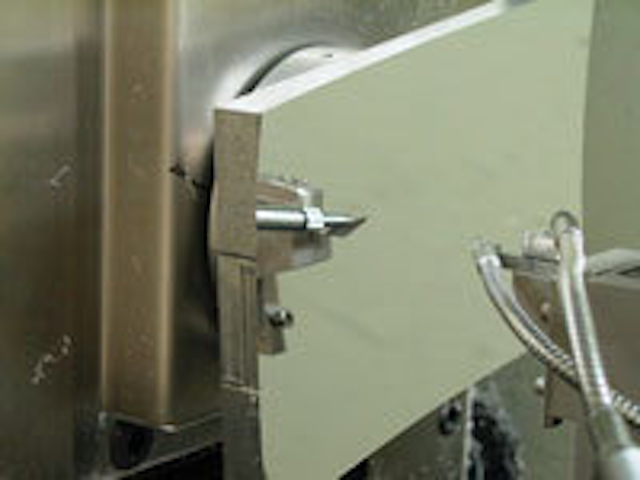 Click here to enlarge image
Free-form mirrors are designed for applications in the automotive, aerospace, and defense industries. The company can work with glass, plastics, and metals to produce mirrors up to 600 mm in diameter with a surface roughness of less than 10 nm (rms) and a slope accuracy of better than 70 µrad.
Kaleido Technology, Farum, Denmark
www.kaleido-technology.com
Chiller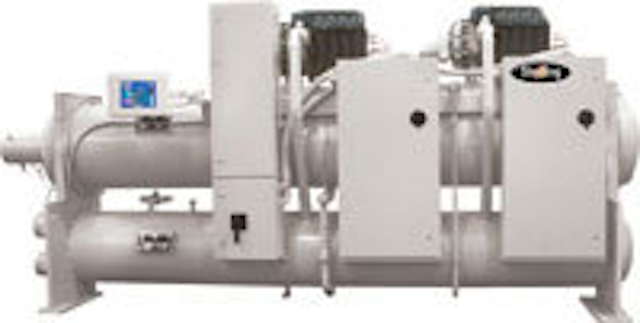 Click here to enlarge image
The RTCW Frictionless chiller replaces conventional lubricated bearings with permanent magnets and digitally controlled electromagnets, eliminating oil. The compressor shaft is the only moving component. The chiller produces sound levels as low as 77 dBA. It measures only 35 in. wide and has a touch-screen controller with USB port.
Sterling, New Berlin, WI
www.sterlco.com
Diode lasers
The new High-Brightness Series of diode lasers now includes a 40-W model in 100-µm fiber and 750 W model in 600-µm fiber. Both fibers have a 0.22 NA. Cladding-mode-free and wavelength-stabilized pump laser configurations are now offered. The standard wavelength of 670 nm is selectable between 790 and 980 nm.
Limo, Dortmund, Germany
www.limo.de
Infrared illuminators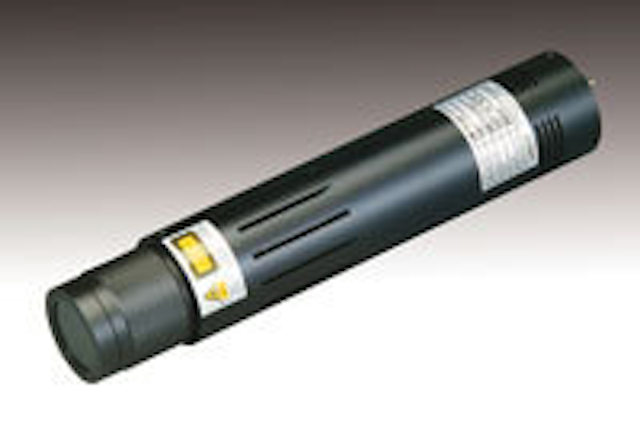 Click here to enlarge image
The LR-500 and LR-1000 are infrared laser illuminators. These laser-diode-based sources illuminate up to 1 km away at night for surveillance and other uses. The standard illuminator has 6° of horizontal and 5° of vertical beam-angle adjustment and can be easily adjusted. The diodes use thermoelectric cooling for stable operation.
Lanics, Seoul, South Korea
www.lanics.co.kr
Illumination software
Version 5.2 of LightTools illumination design and analysis software has a new optimization module to improve the performance of any type of illumination system. Designers can choose from hundreds of system parameters to achieve specified luminance, illuminance, or output intensity distribution. The optimizer also works with the software's 3-D solid modeling.
Optical Research Associates,
Pasadena, CA
www.opticalres.com
Microscope sources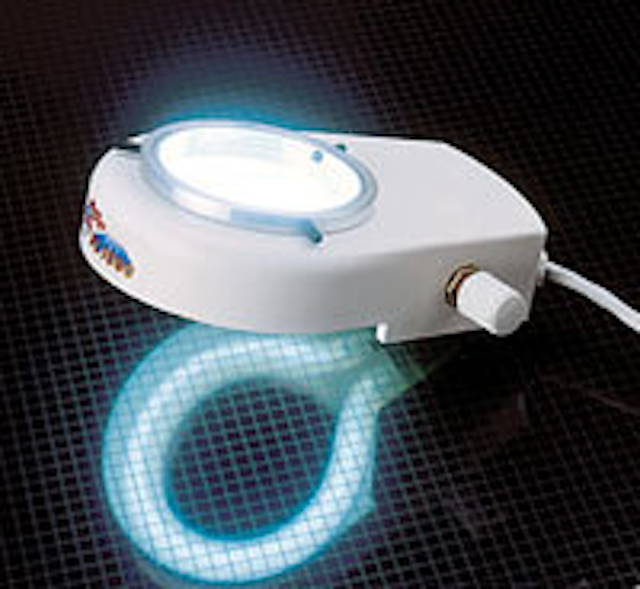 Click here to enlarge image
Full-spectrum-lighting bulbs are available for the FV1000 and FL1000 fluorescent microscope lighting systems used in lead-free assembly and inspection applications. The bulbs provide the entire range of visible wavelengths so that all objects and the widest range of materials can be seen by the human eye.
Micro-Lite, Three Rivers, MA
www.micro-lite.com
Optical testing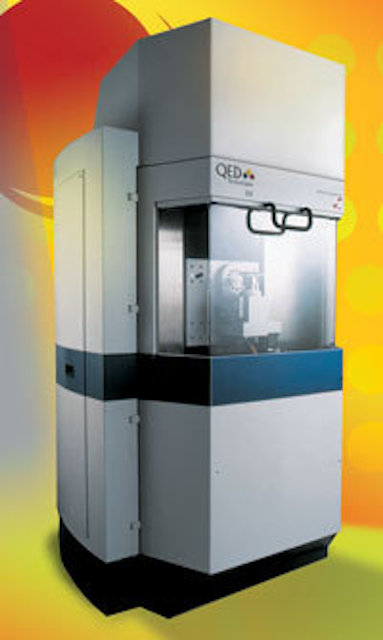 Click here to enlarge image
Optical testing services are available using a QED subaperture stitching interferometer that provides radius of curvature and surface figure measurements for high NA and large aperture optics. The device can measure lenses up to 280 mm in diameter and NA of 1 with accuracies better than λ/100 P-V at 632.8 nm.
Janos Technology, Keene, NH
www.janostech.com
AFM/Raman workstation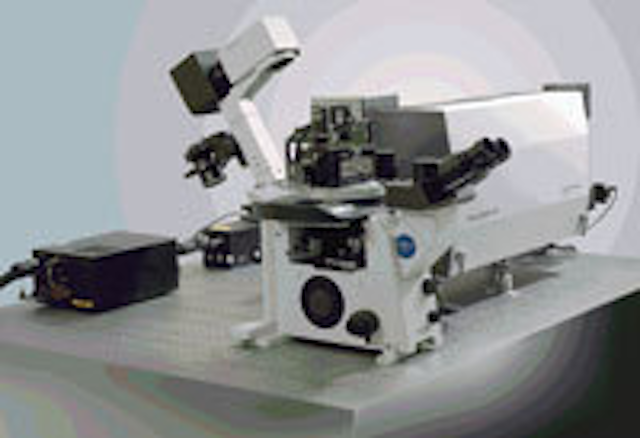 Click here to enlarge image
The Ntegra Spectra workstation integrates light microscopy, fluorescence, confocal, near-field scanning-optical-microscopy, and a range of atomic-force-microscope techniques, coupled to dual-channel fluorescence/Raman spectroscopy. The system allows users to collect Raman spectra from single molecules, and to image with confocal and AFM to get spectra at the same point.
NanoTech America, Allen, TX
www.nanotech-america.com
Piezo motor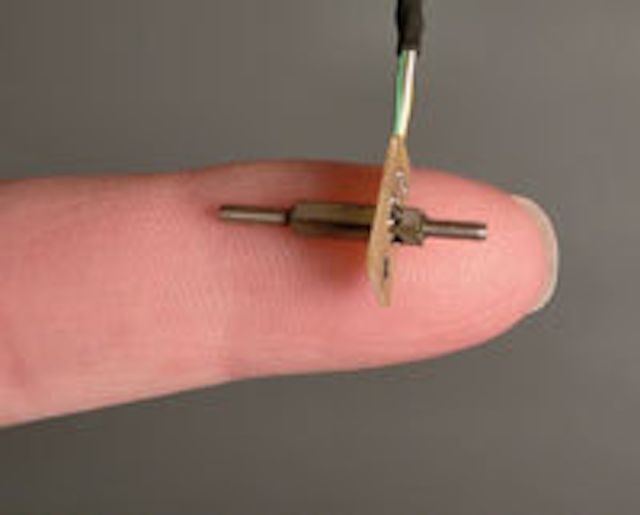 Click here to enlarge image
He SQL Series Squiggle motor offers linear motion for portable OEM electronic products, such as medical devices, wireless security cameras, and the autofocus and optical-zoom assemblies on cell-phone cameras. The motor measures 2.4 × 2.4 × 10 mm with travel to 30 mm, resolution better than 100 nm, and speed up to 10 mm/s.
New Scale Technologies, Victor, NY
www.newscaletech.com
IR LED chip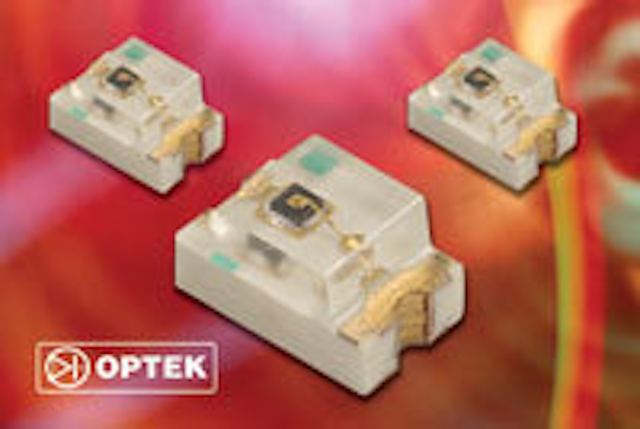 Click here to enlarge image
The OP200 is an infrared LED mounted in an 0805 chip package. The GaAlAs devices are small enough to let engineers build infrared sensors into portable devices such as cell phones, as well as noncontact position sensors, machine-automation systems, and miniature optical encoders. They are RoHS compliant.
Optek Technology, Carrollton, TX
www.optekinc.com
Fiber-laser marker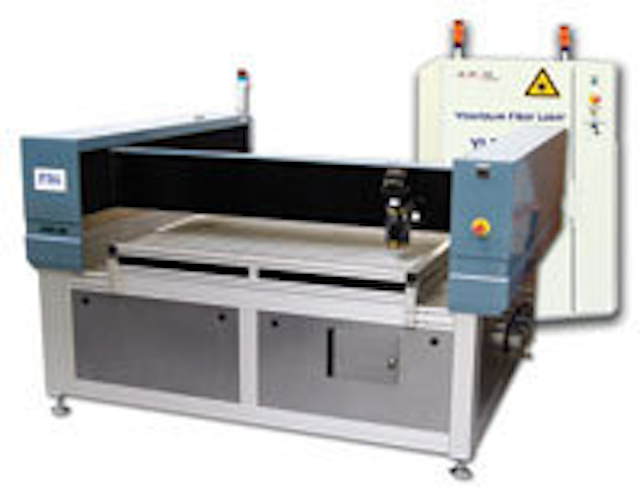 Click here to enlarge image
The SBM 1200M is a cutting and marking system that uses a 1000-W fiber laser. It has an efficiency rate of 50% to 60%. It can cut materials including thin metals, plates, sheet metal, medical stents, and silicon.
PTG Industries, Lake Mary, FL
www.ptgindustries.com
Microscope coaxial device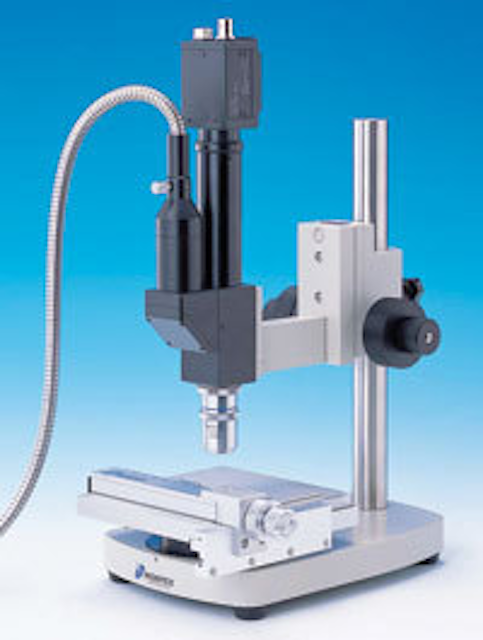 Click here to enlarge image
The Super Optical Device 3 uses coaxial episcopic illumination to image flat surfaces. It is compatible with a variety of lenses for bright-field metallurgical microscopes and has flexible mounting options to work with lenses from various manufacturers. It is designed for applications including fiber-end inspection, liquid-crystal alignment, and wafer inspection.
Moritex Europe,
Cambridge, England
www.moritex.com
UV micromachining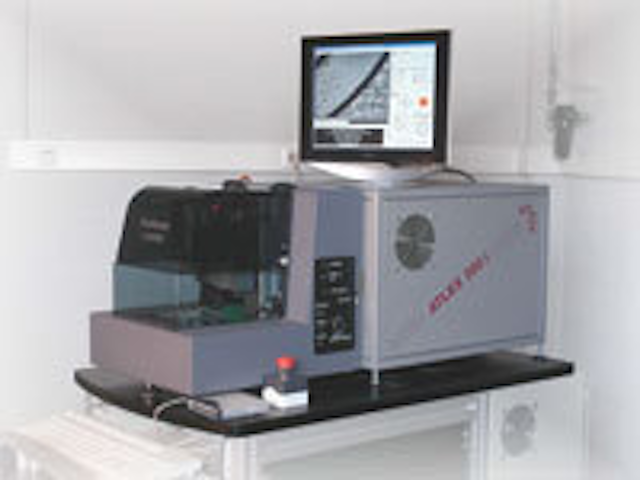 Click here to enlarge image
The Promaster is a compact, turnkey micromachining system that uses a preionized excimer laser with pulse lengths of 4-ns FWHM at 193 nm and flat beams at 248 nm and other wavelengths. It produces high peak powers at UV wavelengths to reduce the heat-affected zone of long-pulse excimers.
Photon Machines, San Diego, CA
www.photon-machines.com
Pellicle beamsplitters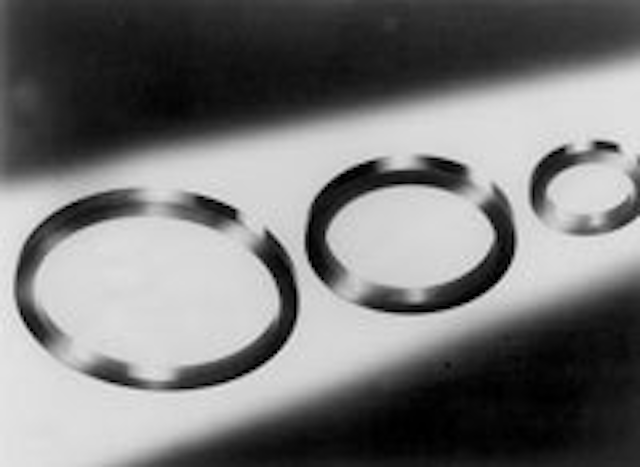 Click here to enlarge image
Pellicle beamsplitters consist of a membrane 2 µm thick made from optical-grade cellulose and bonded to a precision-lapped, optically polished, hard-anodized aluminum frame. They have a transmission/reflection ratio of approximately 90%/10% throughout the visible and near-IR regions. Other T/R ratios can be achieved by coating.
Rolyn Optics, Covina, CA
www.rolyn.com
Positioning systems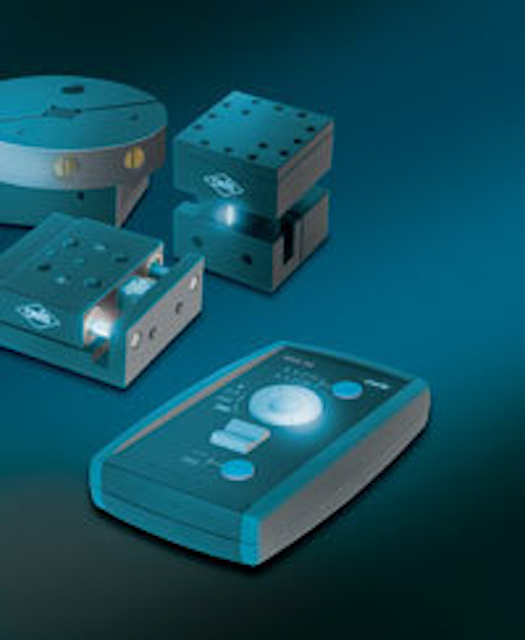 Click here to enlarge image
Piezoelectric positioning systems from OWIS (Staufen, Germany) include linear and rotary nanopositioners. An elevator and two linear nanopositioners enable linear motion with a range of 4.8 to 7.5 mm. A rotary stage delivers unlimited angle of rotation. Two goniometers have an adjustment range of 0.11 rad (6.3°) and can be assembled into multi-axis combinations.
Piezosystem Jena, Hopedale, MA
www.piezojena.com
Ti:sapphire laser
The pulse Titan-Sapphire laser combines a 20-fold prism beam expander with a holographic grating in grating incidence configuration. The tuning range of the laser with optional SHG is from 695 to 905 nm and from 350 to 450 nm. Bandwidth over the whole range is less than 0.04cm-1 and achievable pulse energy is more than 100 mJ.
Radiant Dyes Laser Accessories, Wermelskirchen, Germany
www.radiant-dyes.com
Fluorescence filters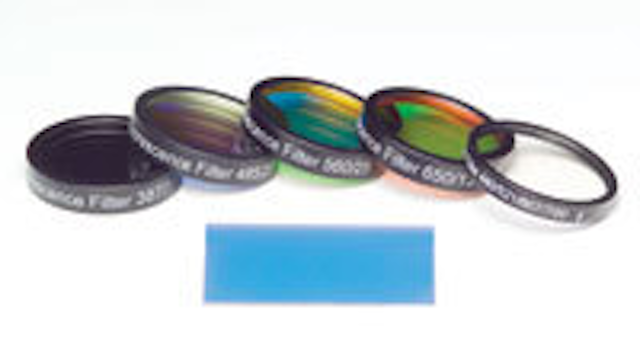 Click here to enlarge image
BrightLine optical filters have been tailored for various popular fluorescence instruments. They are made with dense hard-coating technology without any adhesives in the optical path. The filters ship as factory-original components with various instruments, such as the Molecular Devices GenePix microarray scanners and the Becton Dickinson CARV II confocal imager.
Semrock, Rochester, NY
www.semrock.com
Spectrometer accessories
The MobiLight family of products support a range of visible and near-IR spectroscopy applications. The standard Lightsource has a slot to accommodate filters up to 3 mm thick, while the MobiLight+ also includes a 2- to 10-mm cuvette holder. The PRObe is a reflectance probe for surface measurements.
Polychromix, Wilmington, MA
www.polychromix.com
Substrate metrology
The WaferScan measures mechanical properties of MEMS, standard, and ultrathin wafers, LCD and flat-panel displays, ceramics, and other substrates. A noncontact optical stylus profiler measures bow and warp over a range of ±500 µm with 0.1-µm resolution or ±100 µm with 0.05-µm resolution, as well as thickness of wafers from 10 µm to 100 mm.
Tamar Technology, Newbury Park, CA
www.tamartechnology.com
Machine-vision cameras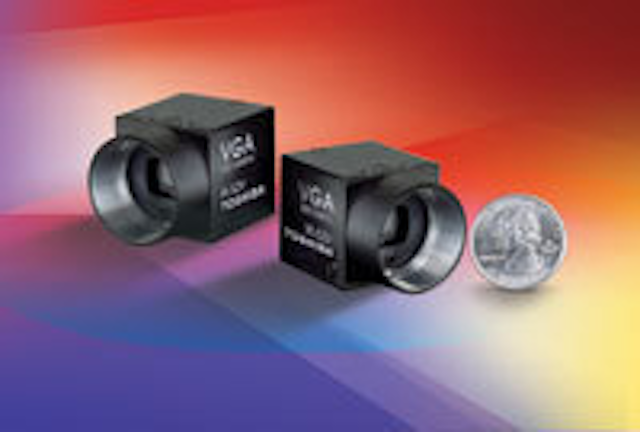 Click here to enlarge image
Ice-cube-size CCD cameras include the IK-52V 1/2-in. and IK-53V 1/3-in. The 29 × 29 × 29-mm cameras weigh 45 g each and feature VGA resolution. The effective 659 × 494 pixels have horizontal resolution at 500 TV lines. Shutter speed is selectable from 1/60 to 1/100,000 s with noninterlaced shuttering.
Toshiba America, Imaging Systems Division, Irvine, CA
www.cameras.toshiba.com
Pulsed laser ion driver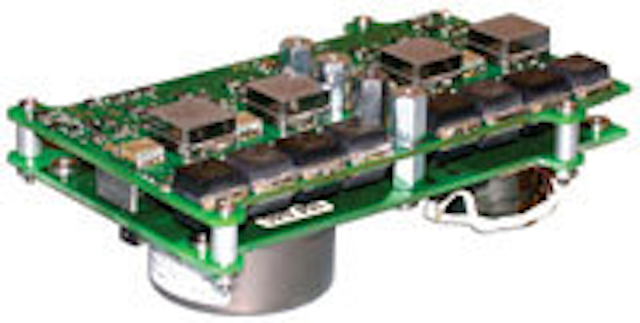 Click here to enlarge image
The Model 772 pulsed laser-diode driver measures 4.3 × 2.7 × 1.5 in., weighs less than 10.5 oz and provides efficiency of better than 70%. The polyphase unit delivers 70- to 140-A current pulses (50 to 400 µs) with less than10-µs risetime into diode stacks of 15 to 24 V at an average power of up to 20 W. It also provides power and trigger signals for Pockels cell drivers.
Analog Modules, Longwood, FL
www.analogmodules.com
Deformable mirror
The Mini-DM is a MEMS (microelectromechanical systems) deformable mirror used to improve resolution in microscopes, telescopes, and opthalmic instruments. This wavefront control device consists of a mirror membrane supported by an underlying actuator array. Utilizing electrostatic actuation ensures mirror deformation without hysteresis. The active mirror area is deformed by 32 actuators and achieves frame rates to 100 Hz.
Boston Micromachines, Watertown, MA
www.bostonmicromachines.com
Industrial panel PC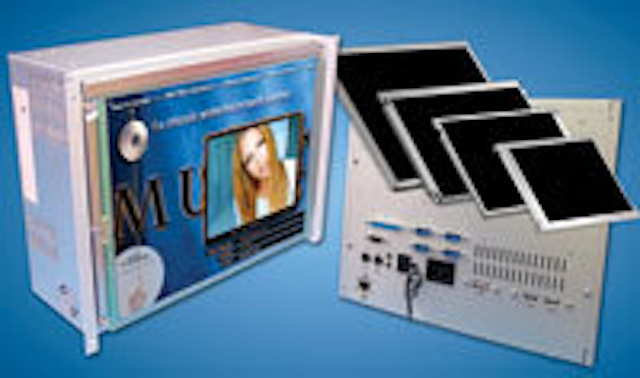 Click here to enlarge image
A new industrial panel PC features a Pentium 4 CPU and a drop-in design for plug-and-play use in machine automation, industrial control, point of information and digital signage applications. Two standard modules are available, one with a 12.1-in. SVGA or XGA LCD, and the other with a 17.0‑in. SXGA LCD.
Apollo Display Technologies, Ronkonkoma, NY
www.apollodisplays.com
Semiconductor optical amplifier
A reflective semiconductor optical amplifier (SOA-RL-OEC-1550) is designed for WDM passive optical networks. It provides 20 dB of gain over the 1530 to 1570-nm wavelength range and can be modulated at rates up to 1.5 Gbit/s. A novel curved waveguide architecture is used in the monolithic InP based SOA.
Centre for Integrated Photonics (CIP), Ipswich, England
www.ciphotonics.com
Machine capability analysis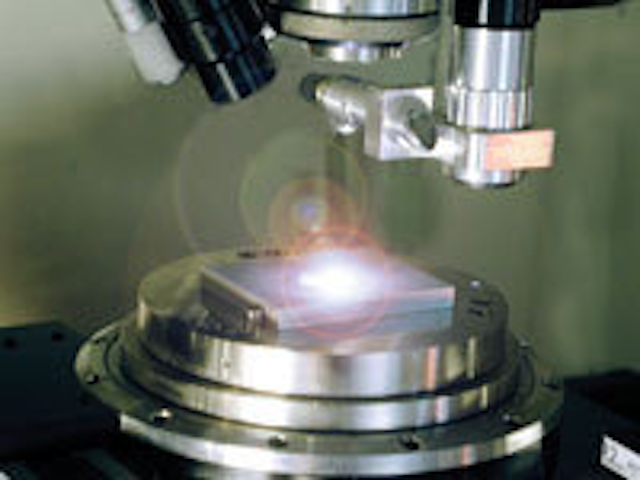 Click here to enlarge image
Machine capability analysis (MCA) testing is available for medical and biomedical device manufacturing. It measures laser cut width as well as beam size and consistency, comparing the actual result with the programmed pattern and process settings. All types of lasers, including UV (excimer and DPSS) can be evaluated.
CeTaQ Americas, Nashua, NH
www.cetaq.com
Laser cleaning system
The Backpack Laser Cleaning system is a fully mobile, battery-powered unit. It consists of an air-cooled diode-pumped laser, which uses no water or chemicals. It is suitable for industrial cleaning and surface treatment, renovation and paint-removal applications, as well as removing contaminants, production residue, and coatings without damage to the substrate.
CIProcess, Hertfordshire, England
www.ciprocess.co.uk
DPSS laser
Click here to enlarge image
The Samba 532-nm laser provides variable output power of 25, 50, 100, and 150 mW in a single package. Two controller versions are available: a compact OEM controller for system integration and a CDRH controller for stand-alone lab use. Suited for laser doppler measurement systems, flow cytometry, Raman spectroscopy and holography, the Samba has a beam quality M2 better than 1.2 and intensity noise of less than 0.3% rms.
Cobolt, Stockholm, Sweden
www.cobolt.se
Handheld ID readers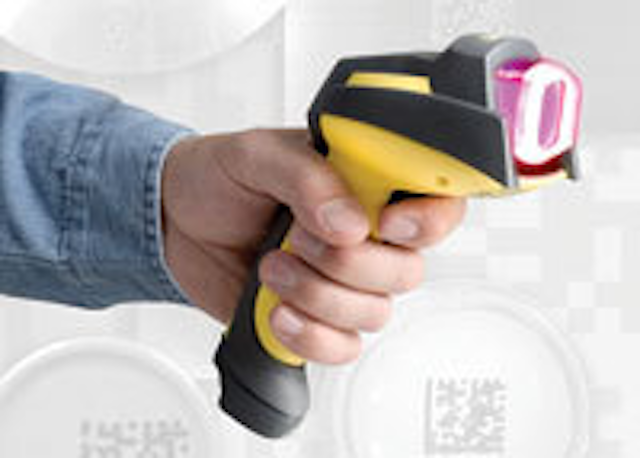 Click here to enlarge image
The DataMan 7500 series handheld direct part mark (DPM) reader is designed to read printed and DPM codes for manufacturers implementing part traceability programs. The self-contained reader combines IDMax code-reading software with new, patent-pending UltraLight illumination technology. The series includes the 7500 corded and 7550 cordless models.
Cognex, Natick, MA
www.cognex.com
Fused-silica aplanats
UV-grade fused-silica aplanats for excimer lasers and high-energy micromachining applications correct for coma and spherical aberrations. Fused-silica positive, negative, and the complementary meniscus triplet for f/3.3 focusing have been designed and manufactured. Narrowband V-coat AR coating of all elements is included.
CVI Laser, Albuquerque
www.cvilaser.com
Micro video lenses
Megapixel Finite Conjugate Micro Video Lenses each consist of several precision glass elements mounted in a compact, aluminum housing. They can accommodate pixel counts up to 1.35 megapixels on a 1/3-in. sensor and 2.41 megapixels on a 1/2-in. sensor. The lenses are suited for smaller-format cameras.
Edmund Optics, Barrington, NJ
www.edmundoptics.com
ArF lithography light source
The new XLA 400 ArF lithography light source offers chipmakers a repetition rate at 6 kHz and 90-W output power. The MOPA-based light source is designed to drive volume production of semiconductor devices at the 65-nm node and enable design flexibility for hyper NA (more than 1.0) immersion lithography tools at the 45-nm node and beyond.
Cymer, San Diego, CA
www.cymer.com
Frame grabbers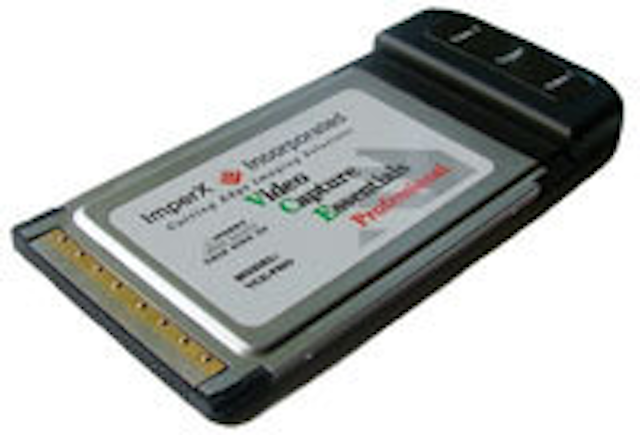 Click here to enlarge image
The VCE-B5A01 is a PCMCIA PC card video-capture card for PDAs and laptops that supports standard analog NTSC or PAL interfaces. The VCE-PRO is a PCMCIA cardbus video-capture card for laptops that supports NTSC, PAL, and SECAM analog interfaces. It also has intelligent scatter/gather DMA engines and on-board memory.
Imperx, Boca Raton, FL
www.imperx.com
Cavity-ringdown software
The cavity-ringdown (CRD) software package provides CRD data acquisition and analysis using a Windows-based computer and a high-speed data-acquisition card. The software is provided as a stand-alone executable and as LabVIEW VI. The program provides a simple interface for aligning, evaluating, and data logging a CRD setup.
Los Gatos Research,
Mountain View, CA
www.LGRinc.com
Laser-diode driver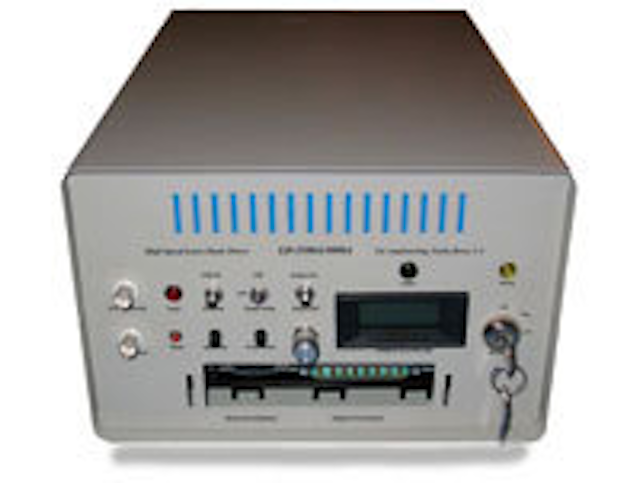 Click here to enlarge image
A high-speed laser-diode driver LD-1500A/3000A is capable of QCW 20 KW. The LD-1500A has an average power of 1.5 KW, while the LD-3000A provides 3 KW. Both models have a pulse capacity of 350-A peak current and a 30-ns rise time.
LIC Engineering, Santa Rosa, CA
www.LicEngine.com