New Products
The Genie-M640 gigabit Ethernet digital cameras are based on CCD monochrome sensor with a resolution of 640 × 480.
Feb 1st, 2006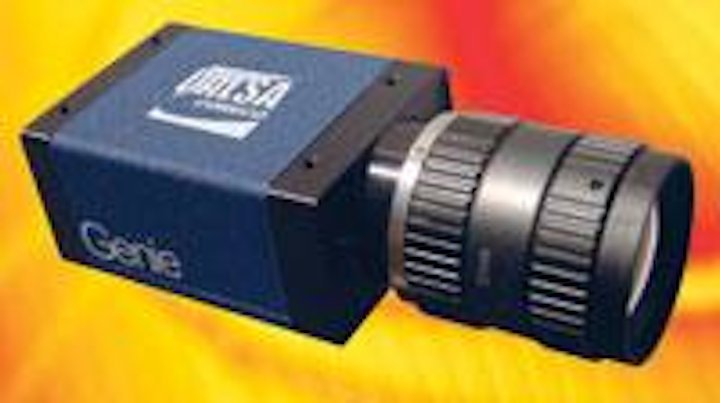 Ethernet camera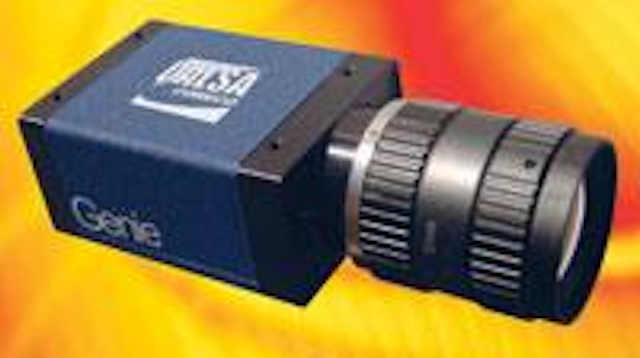 Click here to enlarge image
The Genie-M640 gigabit Ethernet digital cameras are based on CCD monochrome sensor with a resolution of 640 × 480. It operates at a maximum of 60 frames/s and transmits data over standard CAT-5e and CAT-6 cables to distances of up to 100 m. It is based on the pending AIA GigE Vision Standard to directly link the camera to a PC.
Dalsa Coreco,
Waterloo, Ontario, Canada
www.dalsa.com
Spatial light modulator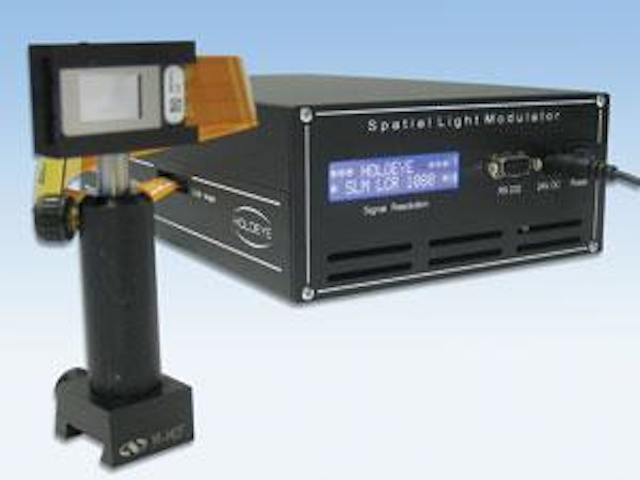 Click here to enlarge image
The LC-R 1080 spatial light modulator is based on a reflective liquid-crystal-on-silicon microdisplay and designed for prototyping and industrial development and research. It can modulate light spatially in amplitude and phase, and the modulation function can be controlled by a Windows-based computer. It has 1920 × 1200 resolution with a pixel pitch of 8.1 µm. It can also be used for shaping strong laser pulses.
Holoeye Photonics, Berlin, Germany
www.holoeye.com
Optical-frequency counter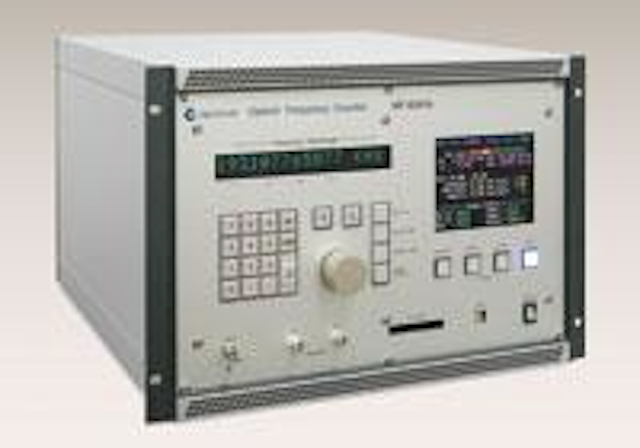 Click here to enlarge image
An optical-frequency counter includes a frequency-stabilized light source, optical-comb generator, and optical-frequency meter integrated into one unit. It measures optical frequency of light sources in the 1530-to-1565-nm band on the order of 1 MHz, or nine digits, 100 times as precise as conventional methods. It can measure optical equipment for communications and other applications.
Optical Comb Institute, Tokyo, Japan
www.optocomb.com
Raman sampler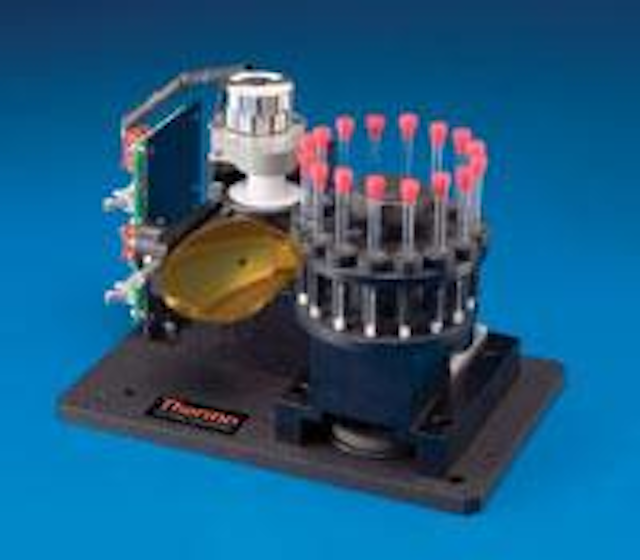 Click here to enlarge image
The Carousel Autosampler is an accessory for the company's Nicolet Almega XR dispersive Raman microscope and NXR FT-Raman spectrometers. It automates the collection of Raman spectra from multiple samples and is designed for routine analysis uses such as quality control. The motorized carousel rotates up to 16 industry-standard sampling tubes-of 5-, 10-, and 13-mm diameters-into the laser beam for sampling.
Thermo Electron, Waltham, MA
www.thermo.com/raman
UV spectrophotometer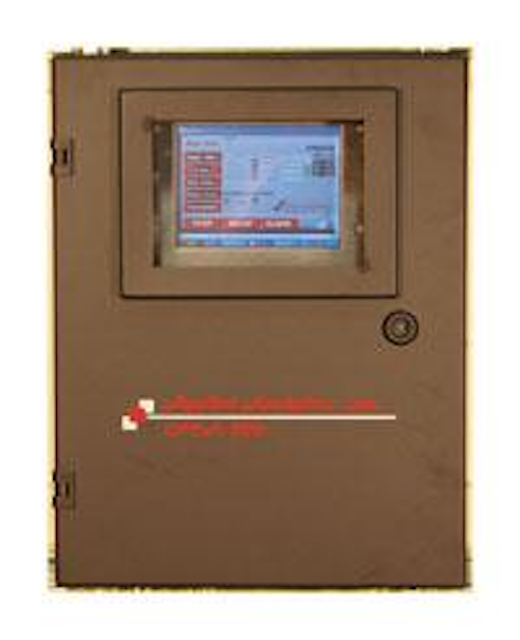 Click here to enlarge image
The H2S-220 process fiberoptic diode-array UV spectrophotometer is designed for online H2S monitoring. The solid-state device measures 1024 discrete frequencies between 190 and 800 nm with a 1.0-nm resolution. The analyzer is offered in general-purpose or explosion-proof enclosures.
Applied Analytics, Maynard, MA
www.a-a-inc.com
EUV light source
Click here to enlarge image
The EQ-10M Electrodeless Z-Pinch EUV light source uses a unique technology that creates extreme ultraviolet (EUV) light from a xenon gas plasma. The tool produces up to 10 W of EUV power for metrology, R&D, resist development, and wafer-inspection applications.
Energetiq,
Woburn, MA
www.energetiq.com
Core-alignment fusion splicer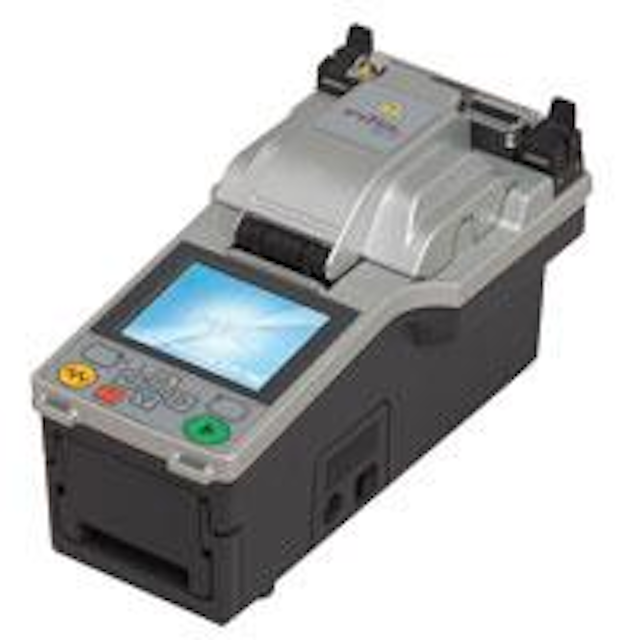 Click here to enlarge image
The FITEL S177A is a compact core-alignment splicer designed for FTTh/FTTx, LAN, and trunk-line installations. The handheld unit provides a 9-s splice time and a 37-s heat time. The unit's T-shaped body design weighs 4.85 lb, including the battery. It offers a fiber magnification power of 608×.
Furukawa, Peachtree City, GA
www.furukawaamerica.com
Global shutter camera

Click here to enlarge image
The LightWise LW-WVGA-1394-C is a wide-VGA Global Shutter camera that uses the Micron MT9V022 image sensor. The camera has 752 × 480 pixels running at 72 frames/s. An extended dynamic range of more than 100 db is achieved with a multislope integration feature. Applications include machine vision, automated assembly, microscopy, and security.
Imaging Solutions Group,
Rochester, NY
www.isgchips.com
Color DSP camera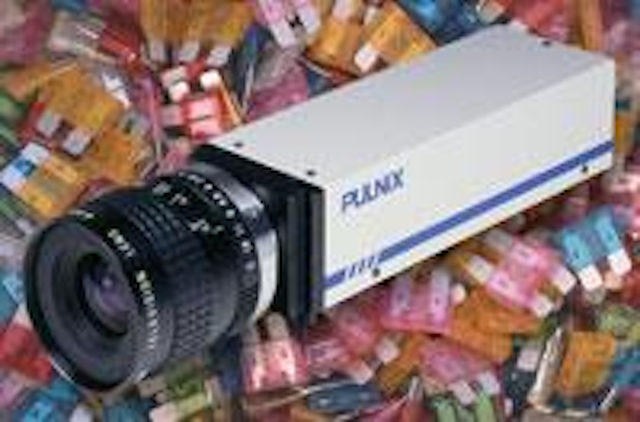 Click here to enlarge image
The TMC-7DSP/6DSP is a color machine-vision camera that offers digital signal processing (DSP). It has a Sony imager (ICX418AKL NTSC, ICX419ALK PAL) in a 1/2-in. CCD format and operates at 768 × 494-pixel resolution (NTSC) and 752 × 582-pixel resolution (PAL). Output is VBS, Y/C or S-Video, RGB, and TTL auto/manual light balance. Shutter speeds from 1/60 to 1/10,000 second are available.
JAI PulNix, San Jose, CA
www.jaipulnix.com
Quantum-yield detector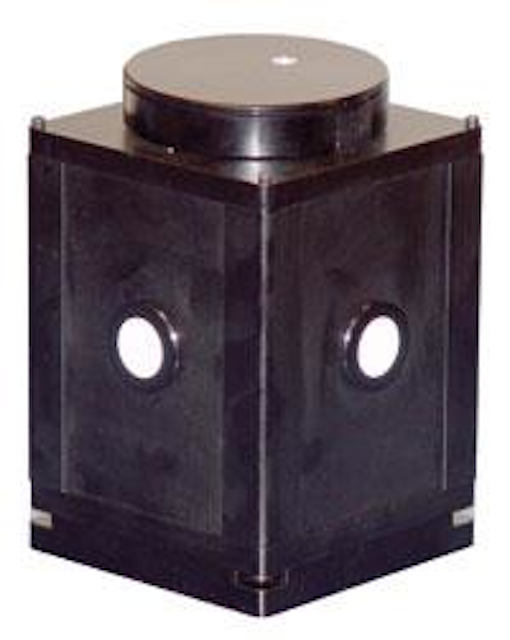 Click here to enlarge image
The Quantum Yield Accessory determines photoluminescence quantum yields for fluorescent samples. Specifically designed to slide into the sample compartments of the Fluorolog-3 and FluorMax3 spectrofluorometers, it includes a 10-cm integrating sphere, sample holders for liquids and thin solid films, and software.
Horiba Jobin Yvon,
Edison, NJ
www.jobinyvon.com
High-power laser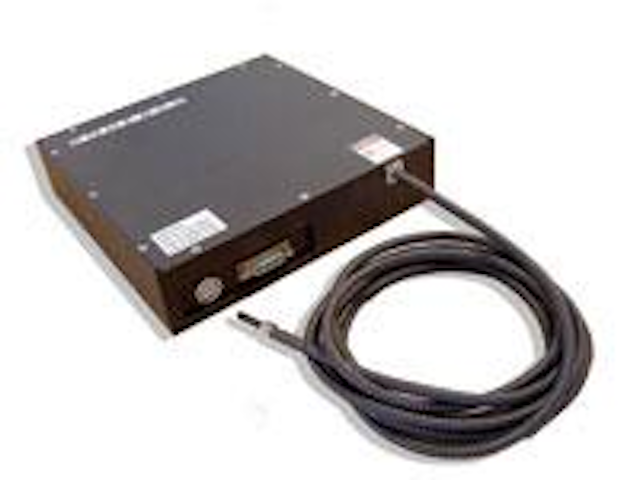 Click here to enlarge image
The HPM15 high-power CW laser is based on ytterbium-doped double-clad photonic-crystal fiber (PCF). Features include stable output power, diffraction-limited output and relatively narrow spectral width. Applications include thermal printing, micromachining, engraving, plastic welding, and scientific research.
Koheras, Birkerød, Denmark
Diode laser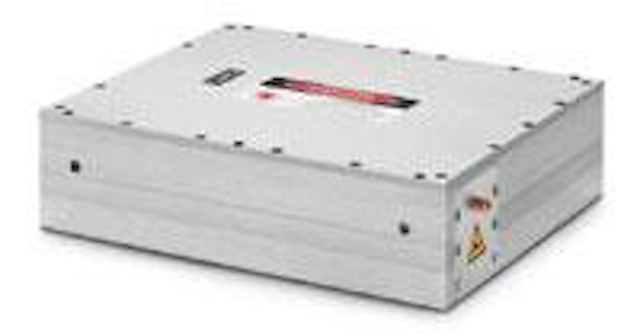 Click here to enlarge image
The LIMO300(150)P-F400-DL808 fiber-coupled high-power diode laser is designed for pumping solid-state lasers and for medical applications. The module emits at a wavelength of 808 nm with a peak performance of 300(150) W at the fiber end. The laser has an exchangeable optical fiber with a 400-µm core diameter and an NA of 0.22.
Limo, Dortmund, Germany
www.limo-microoptic.de
Integrated step motor/driver/controller
The new version of the SilverPak 17C integrated step motor/driver/controller is available in body lengths of 2.69, 2.92, and 3.24 in. and produces up to 85 oz.-in. of holding torque, depending on the motor's stack size. It provides up to 2-A peak output current with speeds of 2.5 MHz and up to 256× microstepping resolution settings.
Lin Engineering, Santa Clara, CA
www.linengineering.com
Optical-fiber panels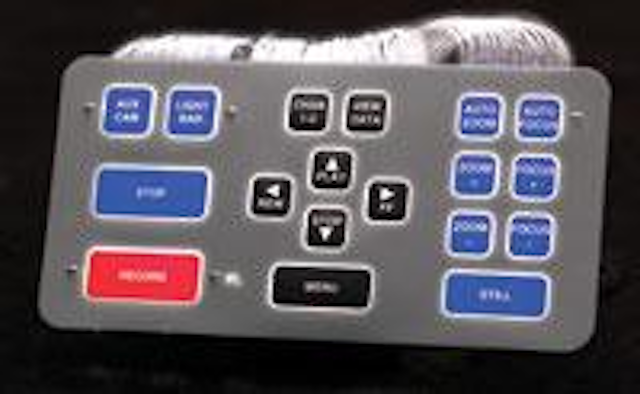 Click here to enlarge image
New patented white LED UniGlow Optima panels offer brightness as high as 75 ft-L, depending on panel size and configuration. The thin panels measure 0.33 mm thick, require no inverter and generate no heat or EMI. The panels are designed to provide true white backlighting in membrane switches.
Lumitex, Strongsville, OH
www.lumitex.com
Vacuum inlet trap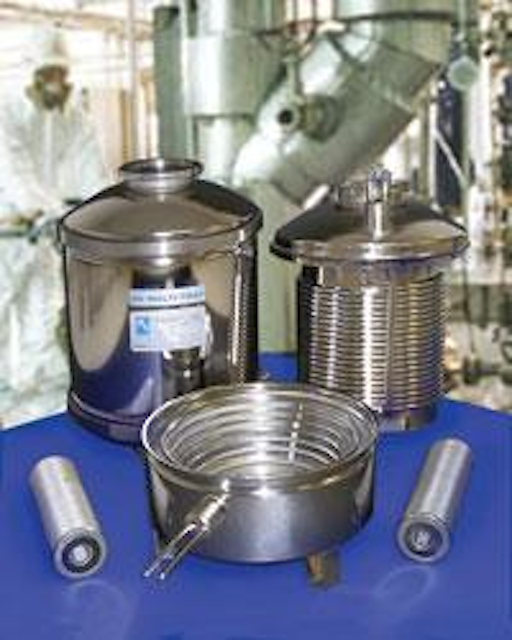 Click here to enlarge image
The Multi-Trap Vacuum Inlet Trap combines several trapping methods into a single compact unit to condense, absorb, and neutralize process byproducts from applications that produce volatiles, acids, and organic solvents. The stainless steel trap features three or four stages of effluent trapping and utilizes a 200-sq-in. baffle shield surrounded by cooling coils.
MV Products, Billerica, MA
www.massvac.com
Video inspection tool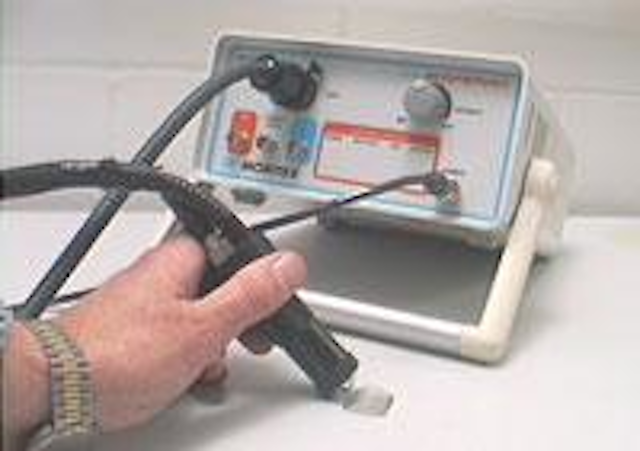 Click here to enlarge image
The third-generation MS500C Micro-Scopeman is a high-resolution integrated video inspection tool suitable for a wide range of real-time inspection and QA tasks. The handheld tool incorporates a 752 × 582-pixel CCD camera head and fiberoptic lighting. Interchangeable fixed magnification and zoom lenses are available.
Moritex Europe,
Cambridge, England
www.moritex.com
Accessories for laser cutting system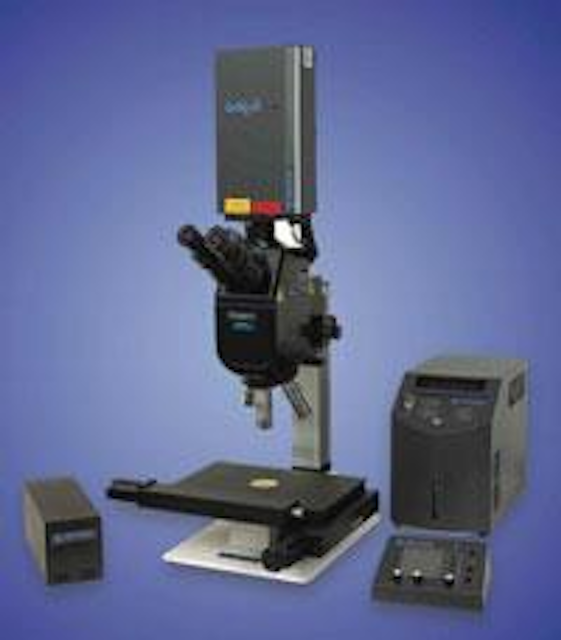 Click here to enlarge image
StageLaze is a new accessory kit for the QuikLaze laser cutting system. The kit is available in motorized and manual configurations. The laser can be specified in single and multiple wavelength configurations, including IR, green, and UV. The small-footprint kit is easily transported and is suited for laboratory and R&D grade micromachining and failure analysis.
New Wave Research, Fremont, CA
www.new-wave.com
IR phototransistor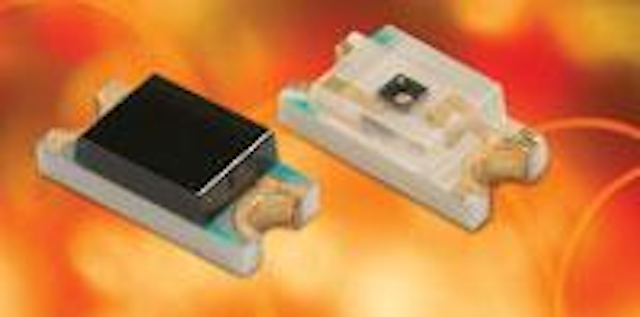 Click here to enlarge image
The OP520/OP521 Series NPN silicon phototransistors in 1206 packages exhibit response times of 15 µs with peak response to 880-nm wavelength light. The miniature surface-mount photodetectors are designed for integration into IR sensing systems. The OP520 features an opaque lens; the OP520 lens is water clear.
Optek, Carrollton, TX
www.optekinc.com
Silicone elastomer
LSR-9562-30 is a two-part, high-viscosity elastomer for use in the injection molding of clear silicone parts. The optically clear material is designed to protect electronic components and assemblies from shock, vibration, moisture, dust, chemicals, and other environmental hazards. It has a refractive index of 1.5.
NuSil Technology, Carpinteria, CA
www.nusil.com
M2 measurement tool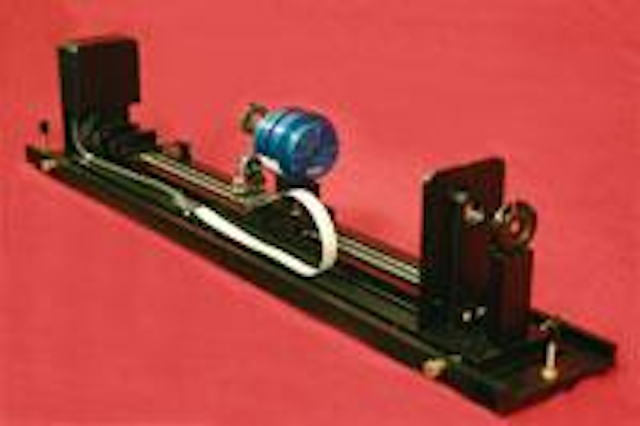 Click here to enlarge image
An automated M2 measurement technique for the NanoMode Scan M2 production measurement tool has been introduced. The algorithm for this new feature is based on the Rayleigh Method of determining M2. The tool allows lasers with different wavelengths, beam powers, and laser pulse frequencies to be measured using a single measurement tool.
Photon, San Jose, CA
www.photon-inc.com
Laser-diode modules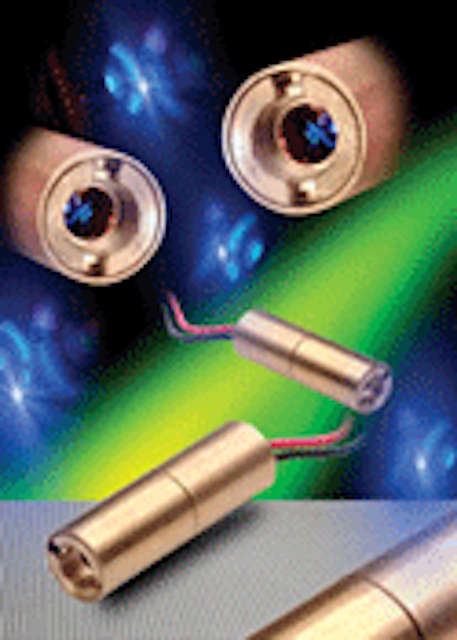 Click here to enlarge image
A range of compact, 8-mm-diameter laser-diode modules are designed for system integration into handheld instruments and other systems where space is at a premium. The 25.5-mm-long modules are available in 650- and 635-nm versions. Both produce an elliptical, collimated output beam of 3.5 × 1.5 mm with optical power of 0.9 or 4.5 mW.
Photonics Products, Herts, England
www.photonic-products.com
Spectrograph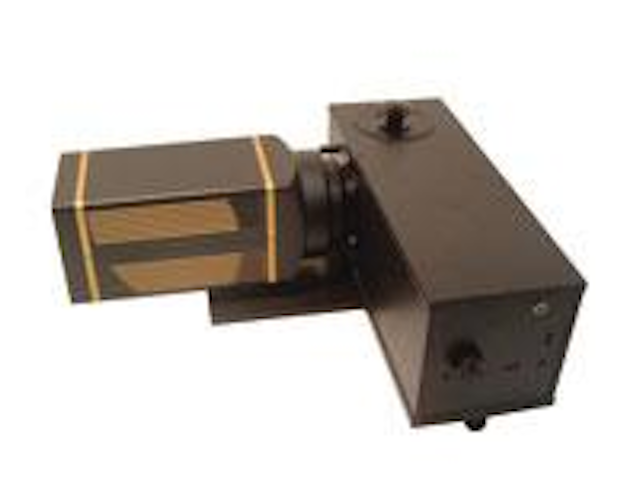 Click here to enlarge image
The SpectraPro HRE high-resolution echelle spectrograph is designed for use with CCD and ICCD camera systems. The instrument can continuously sample wavelengths from 190 to 1050 nm without any moving parts. It uses the echelle-grating principle, in which multiple orders of diffraction are separated by a cross-dispersive prism before they are imaged onto a CCD. Interchangeable wavelength-dispersive elements allow flexibility.
Princeton Instruments, Trenton, NJ
www.piacton.com
Fiber-laser marking systems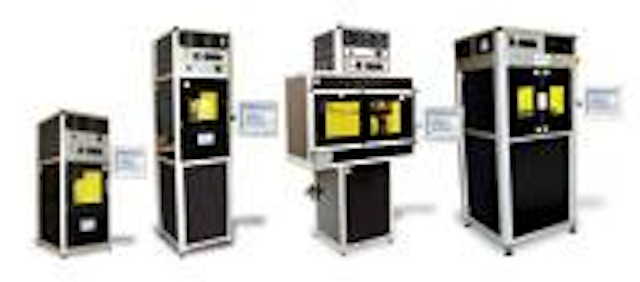 Click here to enlarge image
The FiberTower Series Q-switched fiber-laser marking systems are an alternative to Nd:YAG lasers commonly used for direct part-marking applications. They include a Q-switched fiber laser, scan head, PCI control board, and graphical-based software. A portable, handheld system is also available.
PTG (Precision Technology Group), Lake Mary, FL
www.ptgindustries.com
Zoom lens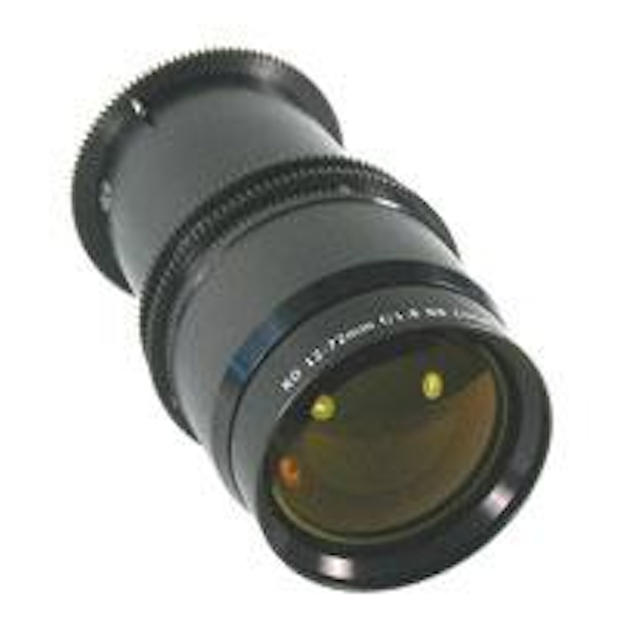 Click here to enlarge image
The 12- to 72-mm Non-Browning Zoom Lens (192-000) is designed for use with single-chip 1/2- and 2/3-in. CCTV cameras and Newvicon and Chalnicon tubes for monitoring applications in environments subject to radiation. The compact ×6 optical-tracking zoom can be exposed to radiation up to a dose of 108 rads and temperature of 55ºC without discoloration. Imaging is from 800 to infinity without add-on adapters.
Resolve Optics, Bucks, England
www.resolveoptics.com
Tunable laser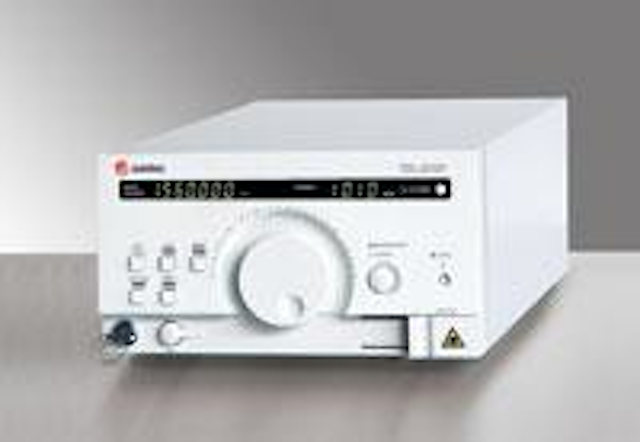 Click here to enlarge image
A tunable laser with an extended wavelength range of up to 1680 nm extends the range of the TSL-210V series of tunable lasers. The tuning range for the series is 1580 to 1680 nm with an output power of up to 10 mW. Applications include fiberoptic telecommunications, gas sensing, and material characterization.
Santec, Komaki, Japan
www.santec.com
Magnetic-field cancellation system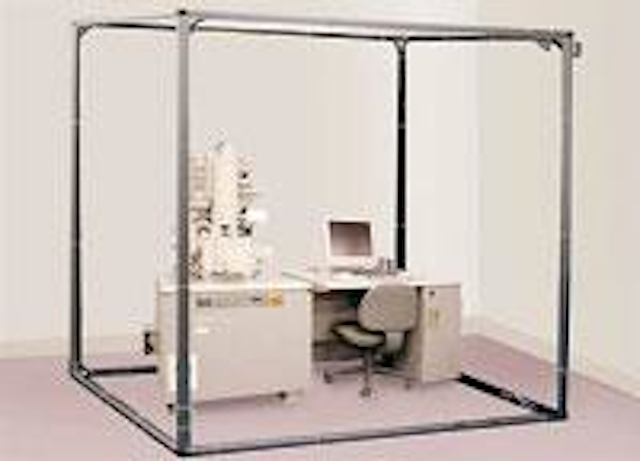 Click here to enlarge image
Mag-NetX is a magnetic-field cancellation system that compensates for magnetic interference that diminishes the performance of scanning and transmission electron microscopes, electron-beam lithography systems, focused ion-beam instruments, and other charged-beam tools. The system includes a dedicated self-testing/calibrating controller, AC and DC magnetic sensor, and Helmholtz coils in a structural casing. The system achieves 35 to 40 dB of attenuation.
Technical Manufacturing, Peabody, MA
www.techmfg.com
UV-curable adhesive/sealant
UV15X-5 is a new one-component, UV-curable urethane elastomer for bonding and sealing applications. It is designed to withstand thermal cycling and mechanical shock, is 100% reactive and does not contain any solvents or volatiles. Curing at room temperature, the adhesive/sealant has a tensile strength of 1800 psi and a Shore D hardness of 35 to 40.
Master Bond, Hackensack, NJ
www.masterbond.com
TIRF objective
The U Apochromat 150X TIRF is a 150×, 1.45 NA oil objective for total-internal-reflectance-fluorescence (TIRF) research microscopy from the UV to the IR. Using a standard coverglass and standard immersion oil, the objective has a working distance of 0.10, a field number of 22, and uses a correction collar to compensate for coverglass thickness and temperature. It is suited for single-molecule fluorescence applications.
Olympus, Melville, NY
www.olympusamerica.com