Glowforge launches 3D laser printer family after record crowdfunding orders of nearly $28M (see video demo)
Now that pre-orders have been completed, the Glowforge 3D laser printer line is being launched for general sale.
Apr 26th, 2018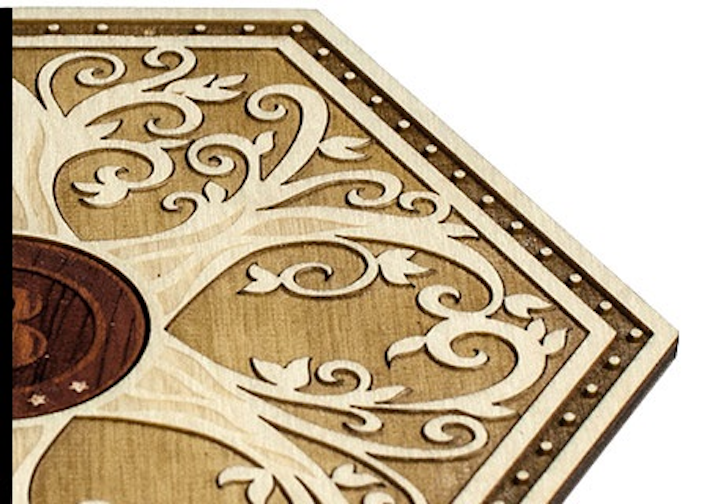 IMAGE: The Glowforge home laser printer uses 40 to 45 W lasers in a self-contained system to easily print products in wood, leather, and many more materials. After a crowdfunding campaign, the product is now available for general sale. (Image credit: Glowforge)
Glowforge (Seattle, WA) launched its line of 3D laser printers today, giving creators, families, and small businesses the ability to bring their ideas to life at the push of a button. In 2015, Glowforge made a staggering introduction when it set a 30-day crowdfunding record of more than $27,900,000 by pre-selling its laser printers. Now that pre-orders have been completed, its product is being launched for the general public. The 3D laser printer has already been used to print everything from personalized leather pet collars to coffee makers to outdoor business signs--even a pediatric surgical training tool.
RELATED ARTICLE: CO2 lenses for wood cutting and engraving lasers
For the first time ever, Glowforge says that laser cutting and engraving technology has been freed from the factory and made easy and affordable for home and small business use (see video below).
"From the very start, we designed the Glowforge 3D laser printer to unlock people's creativity," said Dan Shapiro, CEO of Glowforge. "We set out to re-invent the idea of 'homemade'. What if you could print what you wanted, when you needed it? What if you could sketch a design, then turn it into something real you could use, without complicated software? What if your gifts were personal instead of purchased? What if it was easy to print your ideas a hundred times, so you could launch a business?"
Glowforge sets up in just minutes and works via Wi-Fi. No software is required, as it uses the web browser or app on any Mac, PC, tablet, and smartphone. Users can create and print from software including Adobe Illustrator, Inkscape, CorelDraw, Adobe Photoshop, GIMP, Autodesk 360, and Sketchup. They can also bypass software altogether--the onboard cameras can scan a drawing and transform it directly into a beautiful print on almost any material.
Glowforge prints on leather, wood, acrylic, paper, fabric, cardboard, metal, glass, ceramic, stone, laptops and even chocolate. To make things even easier, Glowforge offers a line of Proofgrade materials digitally encoded so Glowforge printers can recognize them and auto-adjust to print perfectly each time.
The Glowforge Basic, Plus, and Pro are now available for purchase at Glowforge.com and range in price from $2495 to $5995 and incorporate 40 and 45 W laser sources.
SOURCE: Business Wire via Glowforge; https://www.businesswire.com/news/home/20180423005466/en/Glowforge-Launches-3D-Laser-Printer-Crowdfunding-History