Nanoscribe opens office in China to expand 3D nanoprinting business
Nanoscribe strives to strengthen its sales activities, reinforce existing business relationships, and further expand customer services.
Aug 31st, 2018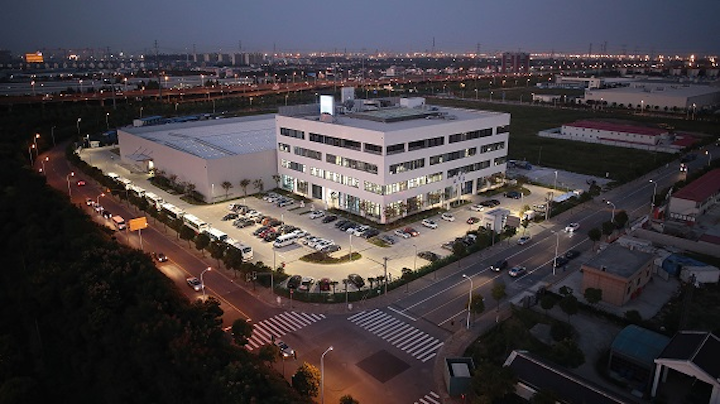 IMAGE: Shown is the Nanoscribe subsidiary in the facilities of Carl ZEISS in Shanghai, China. (Image credit: Carl ZEISS)
3D nanoprinting and microprinting company Nanoscribe (Eggenstein-Leopoldshafen, Germany) is establishing a subsidiary company in Shanghai, China. With Nanoscribe China, the company strives to strengthen its sales activities in China, reinforce existing business relationships, and further expand customer services across the entire APAC region.
Nanoscribe CEO Martin Hermatschweiler is pleased that the company found a location with sufficient space to accommodate growth in the facilities of Carl ZEISS, which holds 40% of Nanoscribe's shares. "We see a great potential in China for nano- and microfabrication, both academically and with respect to the industry. Thanks to the technological competence, excellent network and intercultural background of our Chinese subsidiary company's General Manager, Dr. Wanyin Cui, as well as the new on-site representation, we look forward to expanding our business in this rapidly growing market. Additionally, we will intensify our customer service in this region with a team led by our experienced Service Manager Johannes Konrad," Hermatschweiler notes.
Directly after earning his Ph.D. in physics, Cui was employed by Nanoscribe in 2011. He played a key role in developing business in the US market. His customers include leading universities, such as Harvard, Stanford, and the California Institute of Technology (Caltech). In Shanghai, he will start his activities with a small team consisting of two service staff members and one assistant.
In the ZEISS building, Nanoscribe China will also have access to laboratory space, in which live demonstrations of a Photonic Professional GT 3D printer will be showcased. These 3D printers are applied in various ways, from nanostructuring near the surface to high-precision 3D printing of objects with dimensions in the millimeter range. "We are now able to demonstrate the outstanding capabilities of our 3D printers, which are unmatched by any other technology," Cui explains.
Nanoscribe develops and sells 3D printers that are highly specialized comprehensive solutions such as the printing of micro-needles for minimally invasive procedures, nozzles for gas delivery, the additive production of microlens arrays, as well as manufacturing of on-chip micro-optics. The company says that every week, new scientific publications are published that highlight the many ways to apply the device, which is often referred to as an "innovation engine." Nanoscribe says its 60 staff members operate a business that earns double-digit-million revenues.
SOURCE: Nanoscribe; https://www.nanoscribe.de/en/media-press/press-releases/nanoscribe-establishes-subsidiary-china/