SESAME (Synchrotron light for Experimental Science and Applications in the Middle East) light source officially opens
Beamlines produce x-ray, visible to terahertz radiation for science.
May 31st, 2017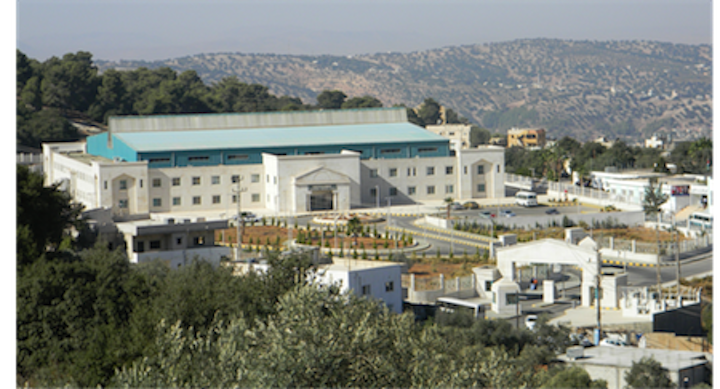 (Image: SESAME)
The SESAME (Synchrotron light for Experimental Science and Applications in the Middle East) light source, which is based in Allan, Jordan, has been officially opened by Jordan's King Abdullah II. An autonomous intergovernmental organization, SESAME is the first regional laboratory for the Middle East and neighboring regions. The laboratory's official opening will enable research covering fields ranging from medicine and biology, through materials science, physics, and chemistry to health care, the environment, agriculture, and archaeology.
SESAME is a particle-accelerator-based facility that uses electromagnetic radiation emitted by circulating electron beams to study a range of properties of matter. Its initial research program is about to get underway: three beamlines will be operational this year, and a fourth in 2019. Among the subjects likely to be studied in early experiments are pollution in the Jordan River valley with a view to improving public health in the area, as well as studies aimed at identifying new drugs for cancer therapy, and cultural heritage studies ranging from bioarcheology (the study of our ancestors) to investigations of ancient manuscripts.
X-ray and visible to terahertz radiation produced
Spectral regions produced by the various beamlines will include 4.5 to 30 keV x-rays; 0.001 to 3 eV (terahertz to blue visible); 5 to 20 keV x-rays; and 4 to 14 keV x-rays.
"At the opening ceremony, professor Sir Chris Llewellyn Smith, the President of the SESAME Council, said, "Today sees the fulfillment of many hopes and dreams: the hope that a group of initially inexperienced young people could build SESAME and make it work -- they have -- three weeks ago SESAME reached its full design energy; the hope that, nurtured by SESAME's training program, large numbers of scientists in the region would become interested in using SESAME -- they have -- 55 proposals to use the first two beamlines have already been submitted; and the hope that the diverse members could work together harmoniously. As well as being a day for celebration, the opening is an occasion to look forward to the science that SESAME will produce , using photons provided by what will soon be the world's first accelerator powered solely by renewable energy."
"In building SESAME, we had to overcome major financial, technological, and political challenges, but -- with the help and encouragement of many supporters in Jordan and around the world -- the staff, the directors, and the council did a superb job," said professor Khaled Toukan, the director of SESAME. Toukan notes that both Rolf Heuer, the new president of the council, and Chris Llewellyn Smith, the previous council president, are former directors general of CERN, the European organization for nuclear research, which built and operates the largest and highest-power particle accelerator in the world.
Source: http://www.sesame.org.jo/sesame/images/Press_Release/Press_Release_X_Final_16_05_17_C.pdf