Trumpf acquires majority stake in EUV source maker Access Laser
Trumpf has acquired an 85% stake in Access Laser, which produces high-precision, low-power CO2 lasers for EUV lithography.
Oct 4th, 2017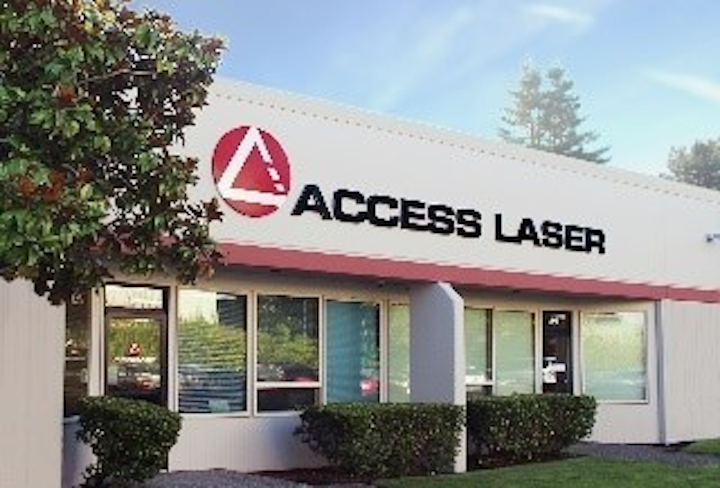 Trumpf (Ditzingen, Germany) has acquired an 85% stake in Access Laser (Everett, WA), which produces high-precision, low-power CO2 lasers used in extreme ultraviolet (EUV) lithography--a major focus of recent Trumpf investment. The CO2 laser serves as a beam source that is deployed together with Trumpf laser amplifiers in EUV systems. Trumpf says that with this acquisition, it will be integrating a key player in the supply chain for EUV technology.
Peter Leibinger, Managing Partner and CTO of Trumpf, welcomes Access Laser in the group: "Access Laser is a core partner in our EUV business and a highly innovative laser company. Together, we will be working even closer to further improve the EUV performance as well as serving more applications and customers looking for innovative low-power CO2 lasers."
Related: Developing new photonics technologies creates unique solutions for new problems--Milton Chang interviews Yong Zhang, President of Access Laser
Related: CO2 laser precisely counter-heats LIGO main mirror--senior editor Gail Overton describes another important application of Access Laser's CO2 laser.
Related: CO2 lasers - progressing from a varied past to an application-specific future--Access Laser President Yong Zhang describes new applications including EUV lithography.
Related: Trumpf is riding the tiger--an interview inwhich Peter Leibinger describes Trumpf's commitment to EUV lithography
Following several years in the development pipeline, EUV technology has now reached industrial maturity, providing the company with a considerable boost in sales this past fiscal year. Yong Zhang, Founder and President of Access Laser says, "Access Laser has been a force of innovation since its inception. The successful partnership of technologies of TRUMPF and Access Laser in EUV shows the inherent synergy of the two companies."
Founded in 1999, Access Laser employs about 60 people in the U.S. and China. Its product portfolio includes precision lasers with low output powers between 100 mW and 50 W, as well as lasers with peak powers as high as 1 kW. The company also caters to applications in the medical, electronics and scientific markets. TRUMPF and Access Laser have agreed to not disclose the purchase price.
Source: Trumpf