Europe and Asia now dominate high-intensity ultrafast laser technology
According to a report by the National Academies of Sciences, Engineering, and Medicine, the U.S. has lost dominance.
Dec 7th, 2017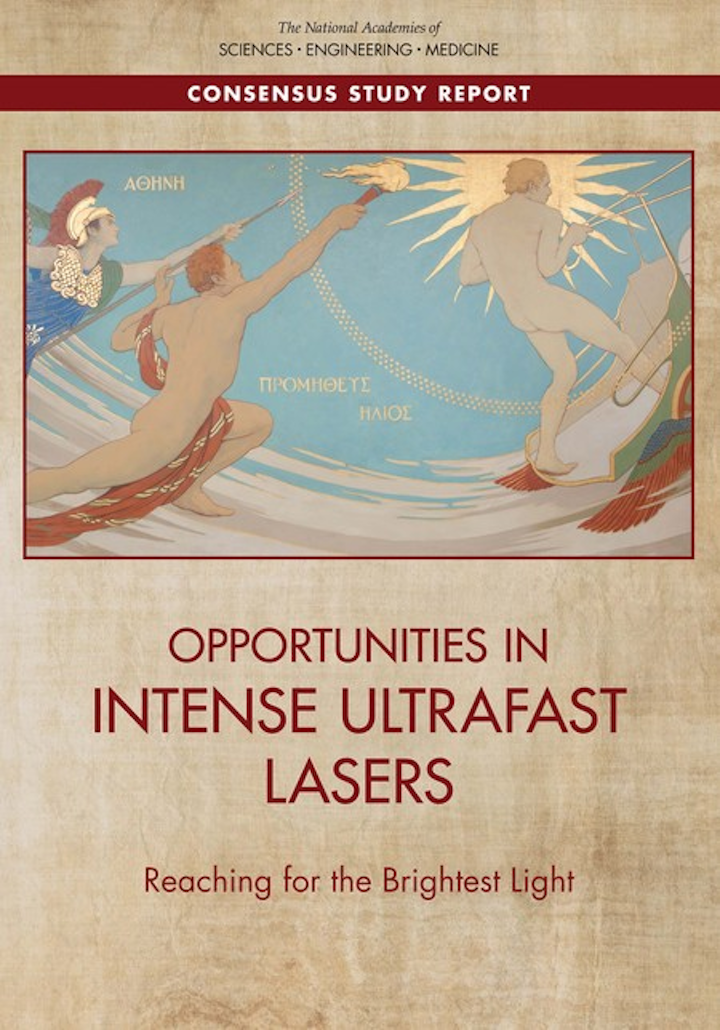 According to a new report by the National Academies of Sciences, Engineering, and Medicine, the U.S. is losing ground in the critical field of high-intensity ultrafast lasers, which have broad applications in manufacturing, medicine, and national security. Currently, 80-90% of existing high-intensity laser systems are overseas, and all the highest power research lasers currently in construction or built are overseas as well.
The report, titled, Opportunities in intense ultrafast lasers: Reaching for the brightest light, is available for download at the National Academies website. It makes five recommendations that would improve the nation's position in the field, including for the U.S. Department of Energy (DOE) to create a broad network to support science, applications, and technology of these lasers, as well as for DOE to plan for at least one large-scale, open-access high-intensity laser facility that leverages other major science infrastructures in the DOE complex.
RELATED: High-energy Lasers: Extreme light in zeptoseconds, by Gérard Mourou and colleagues
RELATED: In China, ultraintense 100 petawatt laser aims to uncover the secret of vacuum by senior editor John Wallace
RELATED: The Extreme Light Infrastructure ELI takes off, by contributing editor Andreas Thoss

The report focuses on highly intense pulsed petawatt-class lasers, which originated in the U.S.; however, research-funding agencies in Europe and Asia began in the last decade to invest heavily in new collaborations and facilities that will employ these lasers for broad areas of science. The study committee concluded that these lasers have broad applicability beyond science to nuclear weapons stockpile stewardship, industry, and medicine. The main application in the U.S. is now the science connected to the DOE's Stockpile Stewardship Program to produce bright, penetrating, high-energy X-rays for radiography of high-energy matter.
Co-location of high-intensity lasers with existing infrastructure, such as particle accelerators, has been recognized as a key advantage of the U.S. laboratories over the Extreme Light Infrastructure (ELI) concept in Europe. Based on this, the committee recommended that the DOE plan for at least one large-scale, open-access, high-intensity laser facility that leverages other major science infrastructure in the DOE complex. The committee's final recommendation called for agencies to create programs for U.S. scientists and engineers that include midscale infrastructure, project operations in high-intensity laser science in the U.S facilities, such as Europe's Extreme Light Infrastructure.

Source: National Academies