AMS acquires Elforlight to expand photonics systems design services
AMS Technologies has acquired Elforlight to expand its turnkey photonics and optics systems solutions.
Jun 8th, 2017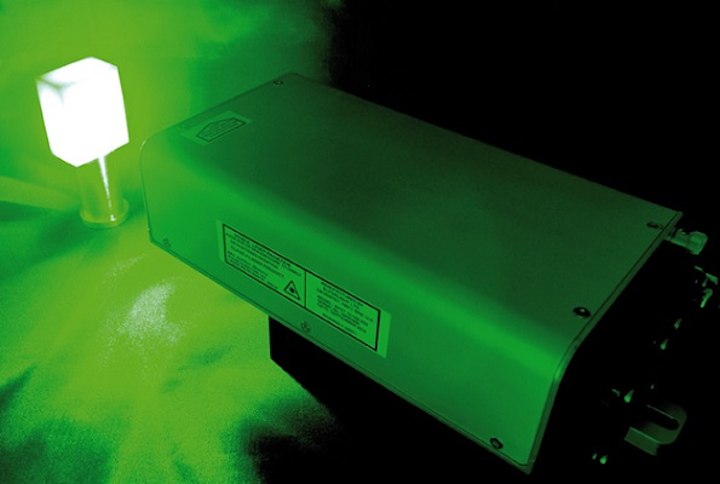 IMAGE: AMS Technologies has acquired Elforlight to expand its photonics solutions portfolio. (Image credit: AMS Technologies)
Optical, power, and thermal management technologies company AMS Technologies (Martinsried, Germany) has acquired Elforlight (Daventry, England) to expand its turnkey solutions systems, especially addressing particularly challenging problems in the field of optics. The acquisition of Elforlight is part of AMS Technologies' strategy to provide customers with comprehensive design services, including specialized turnkey solutions. Elforlight has more than 20 years of experience in laser, beam forming, and other optical technologies, especially in the areas of diode-pumped solid-state (DPSS) lasers and optical parametric oscillators (OPOs).
RELATED ARTICLE: All-in-one DPSS lasers are tailored for marking and engraving
The Elforlight team around founder Keith Oakes has been able to build extensive know-how far beyond technological systems optimization. The company has expertise in application areas like photoacoustic imaging (turning laser pulses into ultrasonic waves by means of absorption) or the MALDI method for mass spectroscopy and is able to transfer problem solving ideas and skills gained in other fields of application.
Complementing the recent opening of its design centre for thermal management and electronics in Krakov, Poland, this acquisition strengthens AMS Technologies' competence in the company's third key focus area of photonics. Thanks to Elforlight's expertise AMS Technologies can develop customized turnkey photonics systems that are realized using products of its broad product portfolio.
"With this approach, we are continuing to expand AMS Technologies into a systems integrator with engineering services," said AMS Technologies' CEO Jan Meise outlining the company's strategy. "Customers come to us with their demands and requirements, and with the extensive experience of our specialists we are able to work on and deliver optimal solutions." As AMS Technologies line card products are primarily used for building the systems, Meise views this strategy as, "the next logical step of development for our company that up to now has rather been perceived as a distributor – quasi a natural evolution of our existing distribution business."
Elforlight's founder and managing director Keith Oakes is also looking forward to the opportunities the acquisition will open up, "AMS Technologies' competent sales and application team maintains close relations with a very broad European customer base. As AMS customers operate and act in a far wider range of applications, this collaboration means that new markets will open up for Elforlight's solutions."
SOURCE: AMS Technologies; http://www.amstechnologies.com