Hamamatsu purchases minority stake in Menlo Systems to grow product offering
Hamamatsu will collaborate with Menlo to develop measuring and spectroscopy systems for their OEM customers.
Mar 5th, 2019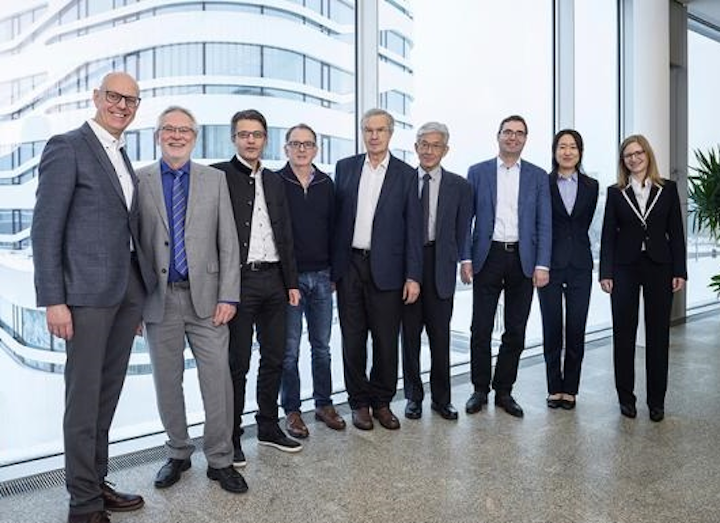 IMAGE: Hamamatsu is expanding its portfolio by purchasing a minority stake in Menlo Systems. The products do not overlap with its current portfolio. (Image credit: Menlo Systems)
Hamamatsu Deutschland (Herrsching am Ammersee, Germany) has purchased a minority stake in Menlo Systems (Martinsried, Germany), while Alex Cable has increased his ownership in the company. Menlo Systems is a developer of optical frequency combs, ultrastable lasers, femtosecond lasers, and terahertz solutions.
Reinhold Guth, managing director of Hamamatsu Deutschland, said, "We are excited about this creating an opportunity to collaborate with Menlo Systems to develop measuring and spectroscopic systems that can be utilized by our OEM customers." Michael Mei, CEO of Menlo Systems, emphasized that "the worldwide reach of Hamamatsu will allow us to bring our Nobel prize inspired technology to a much wider customer base. It is now possible for us to develop optical engines that can serve both our end users and manufacturers of complex systems." Alex Cable said that the addition of Hamamatsu to the Menlo Systems family substantiates his belief that Menlo has the best technology and the right products to serve several growing markets.
Menlo and Hamamatsu believe that this purchase of a minority share will lead to new applications and markets for both companies, since there is almost no overlap in their product lines.
Menlo Systems develops instrumentation for high-precision metrology. The company says it is known for its Nobel Prize winning optical frequency comb technology. Its main product lines are optical frequency combs, time and frequency distribution and terahertz systems, ultrafast and ultrastable lasers, and corresponding control electronics. Besides standard production, Menlo Systems develops and manufactures custom made solutions for laser-based precision measurements.
SOURCE: Menlo Systems; https://www.menlosystems.com/events/news-press-releases/view/2730