Keynote Talk: Solution-oriented integration as key for sustainable success in the laser business
Ralf Kimmel, the general manager of TRUMPF Laser Technology, presented his company's approach: "Solution-oriented integration as a key for sustainable success in the laser business."
Mar 1st, 2019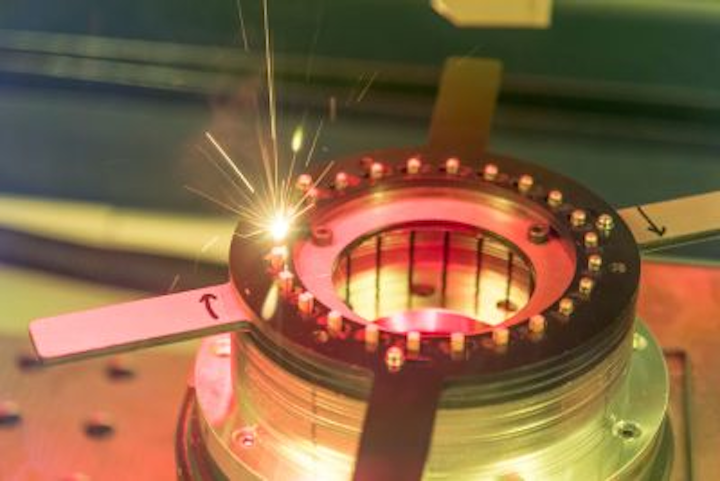 RALF KIMMEL, TRUMPF Laser Technology
Back in 2013, TRUMPF vice chairman Peter Leibinger drew a lot of attention when he called the laser a commodity. In 2019, this has become the common wisdom regarding most laser sources. So, what is the solution in a market with a growing sales volume and decaying margins? Ralf Kimmel, the general manager of TRUMPF Laser Technology, presented his company's approach: "Solution-oriented integration as a key for sustainable success in the laser business."
Privately owned TRUMPF relies on a sustainable development philosophy that starts with substantial investments in technology and applications development. But machines and manufacturing processes are just parts in a complex solution that reaches from financing (the company founded its own bank) to cloud-based solutions that make use of data collected during production.
The driver for this holistic approach is the technological problems that customers must solve. Kimmel first explained this using the example of hairpin welding in e-mobility, where new materials such as copper must be processed (see figure). In a three-step approach, they started with a modified laser source, developed the welding process technology, and, finally, established a global network to exchange best practices. This way, they were able to offer much more than just a machine.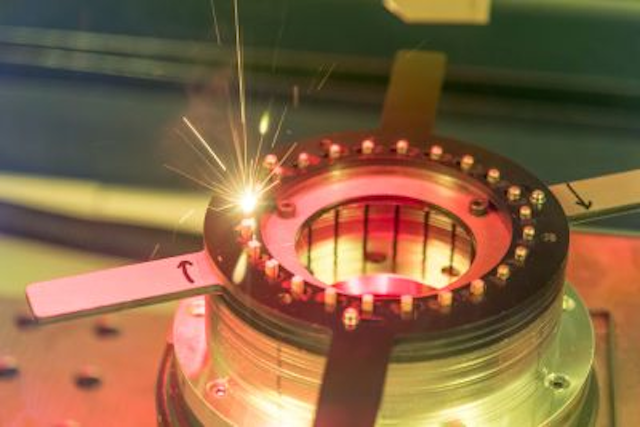 Laser welding of copper hairpins is a typical application in e-mobility. (Courtesy of the TRUMPF Group)
In a second example, he went much further: He explained how TRUMPF responded to the growing demand for adaptable, but ever-more efficient production lines. Without naming it, he referred to the solutions that are known in the framework of Industry 4.0. For such vertically integrated production processes, TRUMPF offers sensors and data on every tiny step in production. They also bought a whole company to include safe IT gateways into their portfolio. This allows for the safe, remote processing of production data from various machines or places around the world.
Predictive maintenance on laser machines or the rapid adaption of lasing processes to varying material parameters are just first steps to make use of such data. In the future, production structures could become vertically and horizontally integrated and offer production time as a service on demand. In the end, customers probably just buy a volume of parts produced on those machines, and the machining service provider guarantees a specific availability.
This is the way TRUMPF thinks beyond the "laser as a commodity" challenge. Technological advances go together with new thinking about production structures and models, where the term "solution" is applied toward a new and holistic service proposal.