Ion injection simplifies GaN laser manufacture
Engineers at Sanyo Denki have developed a low-cost, low-noise gallium nitride (GaN)-based blue-violet-emitting semiconductor laser that has a new structure
Jun 1st, 2002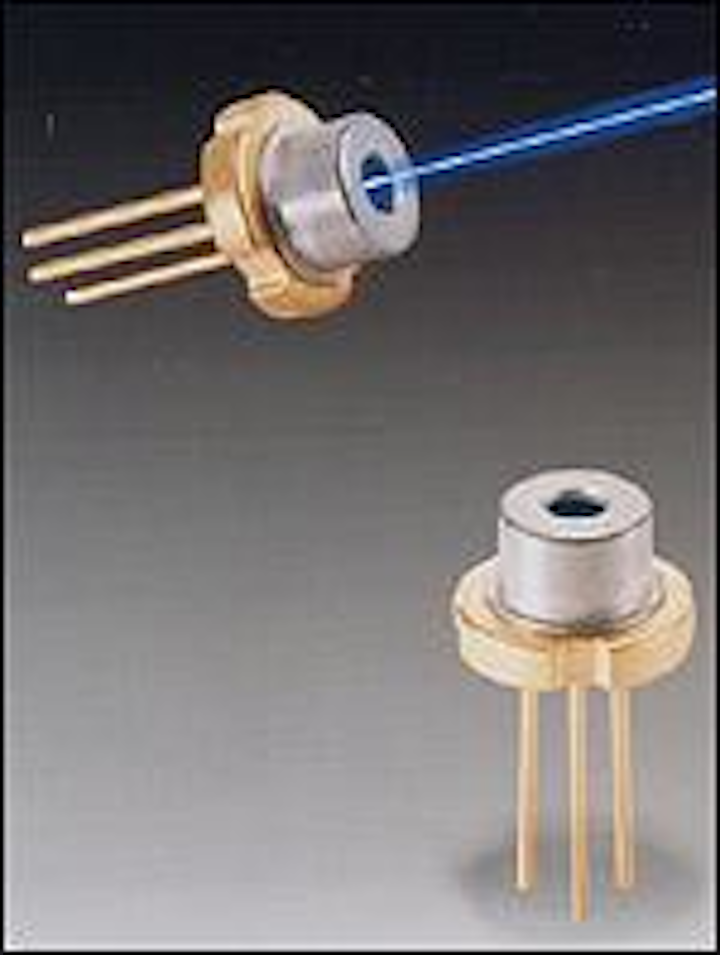 TOKYO—Engineers at Sanyo Denki have developed a low-cost, low-noise gallium nitride (GaN)-based blue-violet-emitting semiconductor laser that has a new structure (see figure). This type of laser is important in the development of next-generation large-capacity optical disks; many companies have invested tremendous effort into its development.
The currently predominant type of blue-violet-emitting laser, developed by Nichia Corp. (Kaminaka), has a ridge structure. The Sanyo laser uses ion-injection technology to create its structure—the first time this technology has been used to create a laser, it is claimed. The quantity and depth of the injected ions can be controlled to high precision, so reproducibility is high.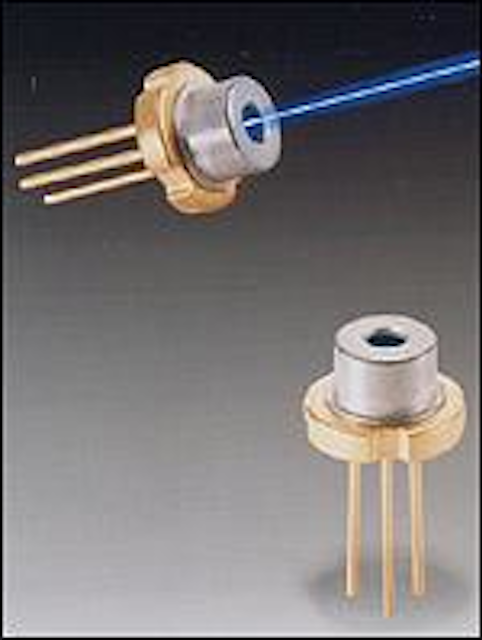 A gallium nitride-based 405-nm-emitting semiconductor laser is fabricated by ion injection, which eliminates etching and simplifies manufacture.
Click here to enlarge image
Conventional blue-violet lasers are made by growing cladding layers, active layers, and others on top of sapphire, then etching, and finally creating insulating films and electrodes. The new method eliminates etching. After the layers are grown, ions are injected and electrodes are formed. The simpler process makes high-volume production possible.
The newly developed structure has electrodes on its top and bottom, with the cladding layer, active layer, and GaN foundation sandwiched in between. The chip is half the conventional size, the beam shape is stabilized, and noise and operational current are reduced.
The lasing wavelength is 405 nm, the output power is 5 mW, and the operational current is 45 mA. The laser can be used not only for high-capacity optical disks, but also in measurement devices. Sanyo Denki aims to create higher-output versions to increase the speed of high-capacity optical-disk systems such as next-generation digital versatile disks.
Courtesy O plus E magazine, Tokyo