Manufacturers' Product Showcase
The model 8310 closed-loop Picomotor actuator is ideal for applications where closed-loop control and absolute position calibration is required.
Feb 1st, 2010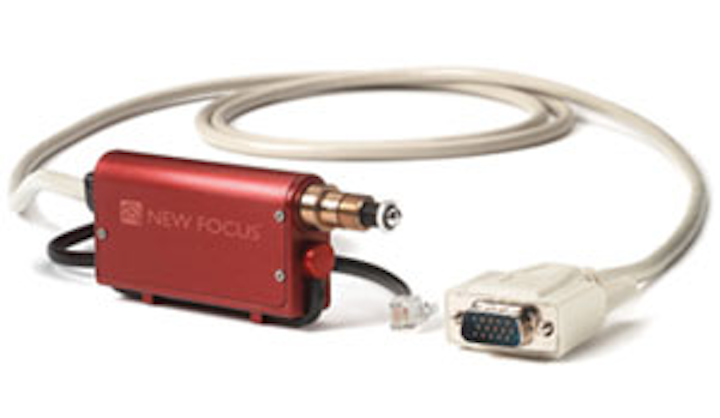 Closed-Loop Picomotor™ Actuator
The model 8310 closed-loop Picomotor actuator is ideal for applications where closed-loop control and absolute position calibration is required. With an integrated rotary encoder and limit switches, it offers the best attributes of the standard Picomotor actuator, ie. <30-nm resolution, >5 lbs. (22 N) of force along with set-and-forget long-term stability and ±1-µm bi-directional repeatability over the entire half-inch travel range.
Visit www.newfocus.com for additional information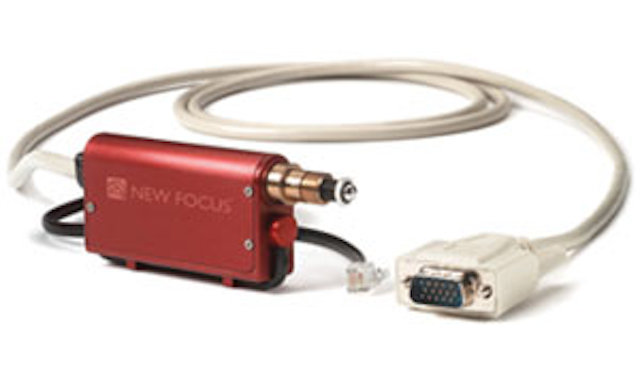 (866) 683-6287
DMH-DL-U Data Link
The DMH-DL-U Data Link allows users of the DMH-1 Digital Micrometer to quickly and accurately transfer the numerical data, in electronic format, to a PC-based spreadsheet or word processor. Data from the digital micrometer is transferred with a simple button push on either the connecting cable or the electronic box. The Data Link, which includes a Micrometer Connecting Cable and an Input Tool, requires no batteries and is powered using the computer's USB socket.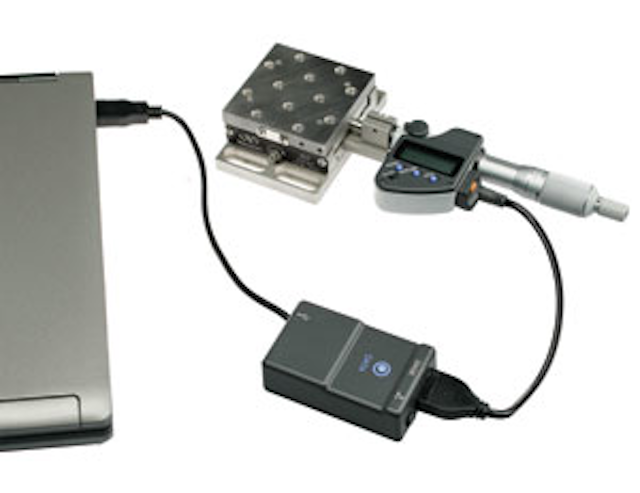 Visit www.newport.com for additional information.
Newport Corporation
(800) 222-6440
Laser Beam Profiling at NIR Wavelengths
Ophir-Spiricon, the global leader in precision laser measurement equipment, introduces a new feature to our beam profiling family with the addition of a USB InGaAs camera. This room temperature NIR camera system provides 320×256 resolution at 30 micron pixel pitch. When working in the 900-1700nm range this camera is plug-and-play with BeamGage® software and makes real-time profiling measurements and images to assist those with telecom, military and research applications.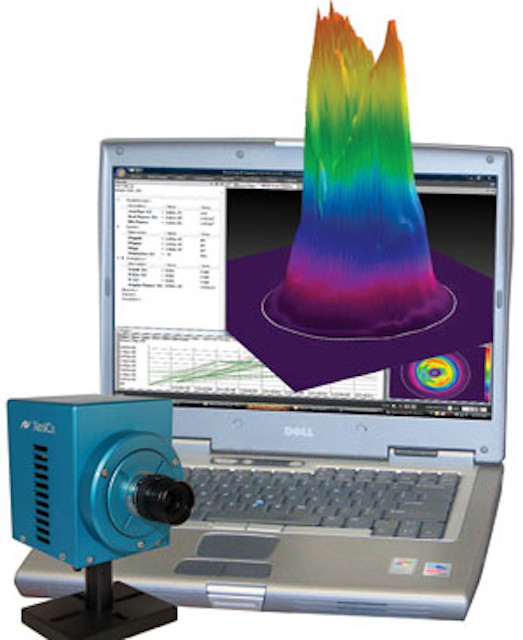 www.ophir-spiricon.com • (866) 755-5499
New: iBeam smart — The Ultra Compact Diode Laser
TOPTICA allows users to increase productivity and reliability in their applications, while at the same time optimizing the weight and size of their systems at only 4×4×10cm3. As the first true one-box compact OEM diode laser modules it is capable of upgrading almost any existing diode laser. This is made possible by a highly integrated, microprocessor based electronic setup in combination with an outstanding opto-mechanical design. Also, the iBeam smart is the most powerful as well.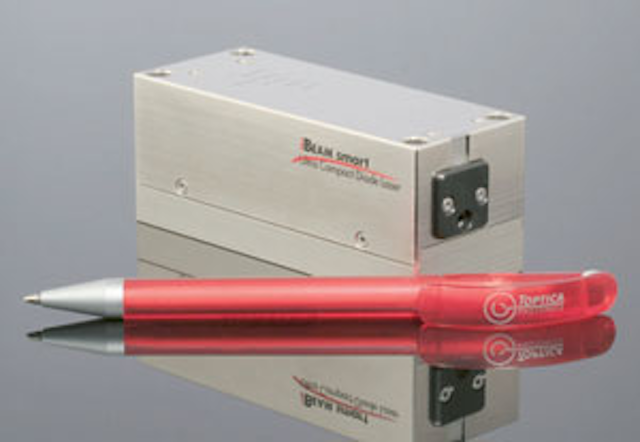 www.toptica.com • [email protected]
High Speed 2.0um Detectors
EOT is offering its ET-5000 series 2.0um photodetectors. These products feature a rise time of <35ps and a fall time of <35ps and an operating wavelength range of 900-2200nm, making them ideal for monitoring the output of Tm and Ho lasers. Models are available with free space or FC/PC input and include their own internal bias supply.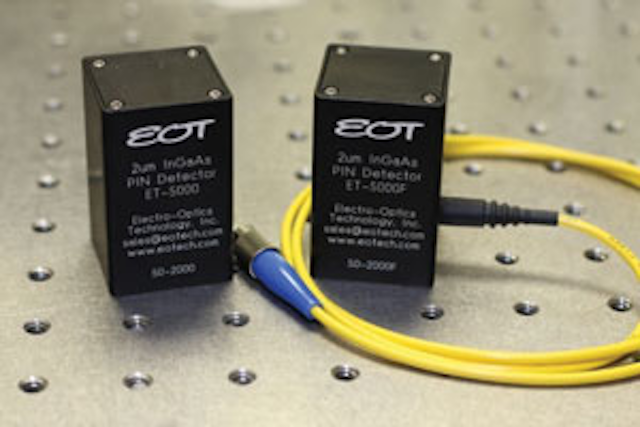 Electro-Optics Technology, Inc.
www.eotech.com • [email protected]
Cargille Laboratories
Cargille Labs, started in 1924, develops and manufactures Optical Liquids calibrated for Refractive Index for use throughout many laboratory disciplines involving microscopy and/or optics, ex: aerospace, telecommunications, particle identification, hematology, geology, testing labs, art conservation, etc. A Specialty Optical liquids catalog is available which includes typical optical & physical properties and comparative diagrams of glasses and optical liquids. Cargille's other catalog includes data sheets on Disposable Beakers, Heavy Liquids, Immersion Oils, Refractive Index and Immersion Liquids, Plastic Boxes, Reference Sets, Sample Storage Systems, Micro Slide and Tissue File Boxes and Viscosity Tubes.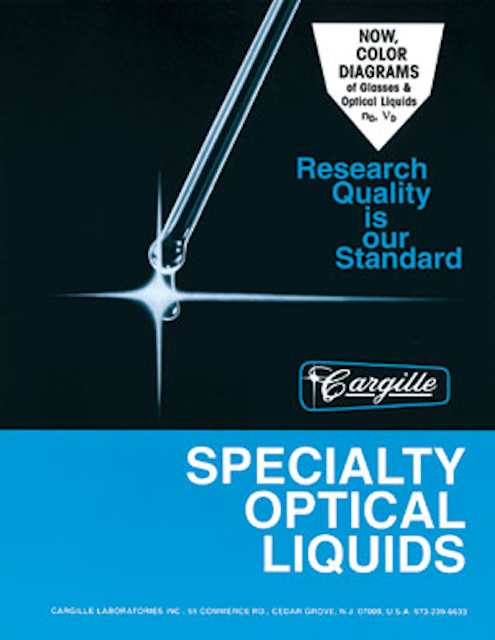 Cargille Laboratories
55 Commerce Road, Cedar Grove, NJ 07009 USA
(p) 973-239-6633, (f) 973-239-6096
E-mail: [email protected], www.Cargille.com
More Laser Focus World Current Issue Articles
More Laser Focus World Archives Issue Articles