Laser markets ride out winds of change in Asia
Deep-ultraviolet lithography and laser-based annealing remain relatively healthy despite the overall economic slowdown.
Jul 1st, 1998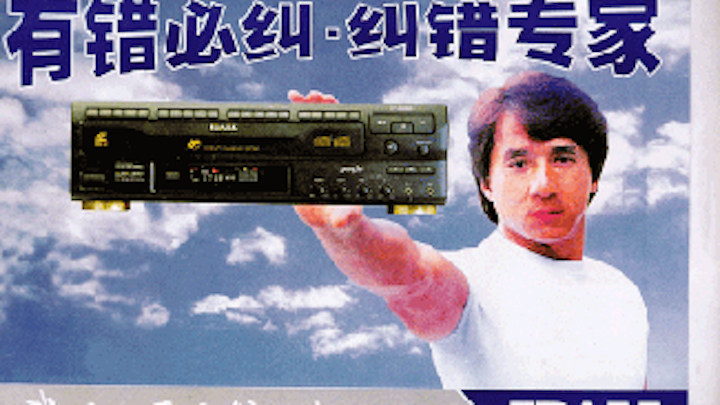 Laser markets ride out winds of change in Asia
Deep-ultraviolet lithography and laser-based annealing remain relatively healthy despite the overall economic slowdown.
Gary T. Forrest and Zhu Huanan
The "place to be" in Asia--for the traditional laser and electro-optics businesses--has been Japan, but the winds of change have been blowing throughout Asia during 1998. While much speculation will remain throughout 1998 regarding the impact of the "Asian financial crisis," some laser applications will likely continue to expand. These include deep-ultraviolet (DUV) lithog raphy and laser-based annealing.
In the semiconductor industry, the change to 0.25-µm features and smaller die sizes means that, to stay competitive, semiconductor manufacturing firms will have to purchase new DUV lithography steppers. This impacts primarily the sale of excimer lasers and UV optics in Japan. Shipments of DUV steppers in 1997 are estimated to have grown from about 20 units in 1996 to about 250 in 1997, with shipments of more than 400 units predicted for 1998 (see Semiconductor International, March 1998). Sematech (Austin, TX) CEO Mark Melliar-Smith, as quoted in Electronic Business (March 1998), said that about two hundred 248-nm step-and-scan systems should be available and working by the end of 1999. Regardless of the exact number, the roughly $2 billion value of this market puts excimer lasers at the top of the applications market in dollar terms. In Asia--Japan specifically--the significance is that two of the four suppliers of DUV steppers are Japanese corporations--Nikon and Canon (both in Tokyo) (see "Next-generation industrial lasers in Japan," p. 114). While the transition to DUV steppers has proceeded slowly for nearly five years, and 1997-1998 sales for Nikon appear to have been well below estimates of a year ago, this move is clearly underway now.
Similarly, laser-based annealing of amorphous silicon (a-Si) to polycrystalline silicon (p-Si) for liquid-crystal-display (LCD) panels will continue to be adopted rapidly in Japan because the panels make it possible to fabricate the drive circuitry directly on the panel--a key factor in production of digital cameras and pagers with integral LCD displays. Len Goldfine of XMR (Fremont, CA) said in Electronic Design (February 1998), "Most of the [low-temperature polysilicon] process development has now been done. We are seeing 1998 as the year of transition into volume production." An interesting trend parallel to laser LCD annealing is the rapid reduction in the feature sizes printed by LCD steppers. While not submicron, resolutions of a few microns suggest that integration of circuits on LCDs is a transition that will occur rapidly.
Low-temperature polysilicon displays are bucking the overall trend for flat-panel displays reported in Solid State Technology (March 1998, p. 28)--a slow down in personal computer sales is blamed for reducing the anticipated 41% growth in displays for sales ending March 31, 1998, by about 20%. Compared to 1996, however, growth remains at about 30% for the larger suppliers and about 100% for the smaller ones.
Korea
According to a laser researcher at a national laboratory in Korea, prior to the "economic disaster," the market for lasers in Korea was growing at about 10% annually. Laser marking with Nd:YAG and CO2 lasers has been growing, as has UV laser use in the semiconductor industry. Following a trend in Japan from several years ago, laser welding with pulsed Nd:YAG lasers is being used to fabricate television tubes. On the medical side of the laser industry, top applications include plastic, dermatological, and dental surgery with erbium-doped YAG lasers (Er:YAG), Q-switched Nd:YAG/potassium titanyl phosphate (KTP), and ruby lasers. But that was earlier in 1997. For the future it looks as if foreign imports of lasers will be reduced for two or three years, with medical laser imports recovering more slowly because domestic medical laser manufacturers are growing during the drop off in imports.
Taiwan
Electro-optic activities in Taiwan are primarily computer-related, with fiberoptics developing fast. In the computer area, optics are found mostly in peripheral devices such as scanners and, in the case of displays, smaller, low-end displays for consumer devices such as fish finders, which are LCDs that show the location of schools of fish based on reflections of signals sent from transponders on the fishing boats. Optics are also found in digital cameras and subcompact notebook computers.
The major near-term exception in Taiwan may be the use of lasers for lithography and annealing of LCD panels. In the latter case, about $3 billion has been invested in Taiwan for thin-film transistor (TFT) LCD panel production, but laser annealing has remained at the laboratory demonstration level, largely at ERSO/ITRI (Industrial Technology Research Institute). Also, laser drilling of small holes in circuit boards and laser marking are likely to become mainstream techniques in Taiwan, but again driven by the Taiwanese semiconductor industry. For example, as of mid-1997, the optoelectronics output of Hsin-Chu Science Park was only about $155 million compared to $1.158 billion for integrated circuits, according to information presented at Display Works 98 by Hsing C. Tuan, president of Unipac Optoelectronics Corp. (Hsin-Chu City, Taiwan).
China
One of the most surprising developments in lasers and applications is occurring in the People`s Republic of China. Perhaps the single largest application of lasers in China is in video compact disk players (VCDs). In 1997 China produced 27,000,000 VCD players. Production was distributed over at least 500 companies, ranging from small assembly shops to large corporations. Selling at $100-$130 for a single-disk player to $150-$180 for a three-disk player, prices have decreased 60%-70% since the introduction of VCDs in China four years ago. However, key components for VCD players are still imported; opto-mechanical parts come from Philips (Eindhoven, the Netherlands) and encoder ICs from C-Cube Microsystems (Milpitas, CA).
Video compact disks are heavily promoted during prime-time TV in China (see Fig. 1). Most families in urban areas have color TVs, and half of the families in rural areas now have color TVs. With disk costs of $1-$3 for songs and $4-$7 for movies, this form of home entertainment is well within the budget of a typical Chinese teacher or engineer who earns $100-$250 per month. In marked contrast, video laser disk systems are not popular in China because the costs of both the player and disks are higher. VCD players imported from Japan and Korea are also higher priced.
Looking ahead to the near future, digital video disk (DVD) players were introduced in China in 1997, and that country is poised to be a major manufacturer of DVD players, with key components still imported from Japan, Europe, and the USA. About 50% of the DVD player cost (targeted to be about $150 by the end of 1998) is associated with the drive optics, mechanical parts, and the controller chip set. Thus in China a $200-$250 DVD player will be competing with the present $100-$130 VCD player. For such price reasons and because the DVD video is optimized for HDTV, DVD players are unlikely to impact the VCD market for a few years; they are more likely to have an impact on computer users with high-resolution displays and public entertainment in karaoke halls and restaurants. One chip set supplier, however, LSI Logic (see EE Times, Feb 16, 1998), has predicted that, as early as this year, DVD sales will match VCD volumes in China, which it estimates at 10,000,000 units--substantially below the 27,000,000 units our sources in China report for 1997. C-Cube Microsystems is expecting a 22,000,000- 24,000,000 unit market for VCDs in China this year, with DVDs ac counting for only about 3%-5% of that total.
At the component level, production of lower-power red- and 800-nm-emitting laser diodes is underway in China, and the devices are suitable for producing diode-pumped neodymium-doped vanadate (Nd:YVO4) lasers in the 10-200-mW range (see Fig. 2). The most important domestic supplier in China is the Institute of Semiconductors of the Chinese Academy of Science (Beijing), which makes parts in the 1-W range. For 1997 some 10,000 laser-diode-pumped, frequency-doubled lasers were produced, and most of them were exported--mainly to the USA (see Fig. 3). Historically China has been a major supplier of KTP, b-barium borate (BBO), lithium triborate (LBO), and Nd:YVO4, but the pump laser diodes, especially higher-power devices, have still come from the USA. Domestic diode-pumped, frequency-doubled solid-state lasers typically use domestic laser diodes. For 1-5-W output green-emitting lasers, prototypes have been made in China, but many improvements are needed in the form of improved stability and control features.
Among the applications in China that are largely self-sufficient are production of laser range finders and industrial systems for laser heat treatment, drilling, and marking. These are often CO2-laser based, which is one of the most mature laser technologies in China. For heat treating, output powers in the 1-2-kW range are typical. For laser cutting, 1-kW-output CO2 lasers are used on systems to handle materials up to 1.5 ¥ 1 m. For laser marking with Q-switched YAG lasers, typical power ranges are 70-100 and 50-70 W. Nd:YAG laser welding (of nickel metal hydride batteries, for example) uses 1-J/pulse output systems operating at a repetition rate between 1 and 10 Hz. Ruby lasers are still used for drilling bearings in watches, and Nd:YAG or Nd:glass lasers are used for drilling hard materials like synthetic diamond dies.
Other applications with excellent market acceptance in China are laser leveling and medicine. Laser leveling is important in agricultural applications for field leveling and no doubt will play an increasing role in the building industry as China continues to expand. Imported medical lasers have also found an excellent market because it is relatively easy to get a "use approval" for medical procedures in China. Perhaps the largest single medical application is correction of nearsightedness with excimer-laser-based systems from the USA. With a cost to the patient of $100-$200 per eye, this treatment is finding wide acceptance among younger people in both cities and rural areas.
Although the domestic laser industry in China has made great strides during the past five years, high-performance scientific lasers will need to be imported by China for some time (see Fig. 4). Its domestic production is still limited to prototypes because of problems in performance, reliability, service, and key parts availability. In the scientific arena, Spectra-Physics is the number-one supplier of lasers such as high-average-power Nd:YAG and ultrafast lasers and of optical parametric oscillator (OPO) systems. The Spectra-Physics 5- and 10-W green-output Nd:YVO4 Millennia lasers are being sold in China as replacements for argon-ion lasers for Ti:sapphire laser pumping. Germany is the leading supplier of excimer lasers to China.
The purchase of scientific lasers in China is still strongly tied to the national economy, requiring government financing. For nonresearch and educational uses, however, in marked contrast to the situation five to ten years ago it is now much easier for companies and private enterprises to import lasers. The old problems of foreign currency exchange and import approval have largely disappeared as China has shifted from a "Socialist planned economy" to a "Socialist market economy." As an example, tens of high-power argon-ion lasers were imported by a "countryside" or "peasant" enterprise for the production of holographic trademarks. Also, entertainment laser systems for light shows have been imported for sporting events, karaoke halls, and TV shows--the most recent Chinese New Year Festival in 1998 featured a full-color light show based on an Omicron system from Germany, bringing the magic of laser light shows to more than 500 million Chinese TV viewers.
Overall, if the Chinese economy remains stable, continued growth of the laser industry seems assured as the manufacturing base for high-volume laser-based products expands, creating strong import and export markets simultaneously. Continued infrastructure growth in China is best reflected by the telecommunications industry. Most fiberoptic components can be made in China, and the Wuhan Research Institute of Post and Telecommunications (of the Ministry of Post and Communications) in Wuhan, China, is the leading R&D center for fiberoptics.
While China can produce the required components--including 1.3- and 1.5-µm laser diodes, detectors, and erbium-doped optical amplifiers--systems produced in China are not regarded as "high-grade commercial" systems. Hence, most of the main trunk lines are based on systems imported from Philips and from Japan. In contrast, the branch lines and subsystems are made in China. In addition to fiberoptic systems, wireless communication systems have also grown rapidly in China with the total number of telephones in Beijing doubling over the last two years and increasing by 20,000,000 per year, according to Premier Zhu.
Looking forward
Complicating the outlook is a compounding effect of low stock prices in Asia. Apart from inhibiting mergers and acquisitions based on stock, the lower asset base reduces bank lending as Japanese banks struggle to meet The Bank for International Settlements requirement of at least an 8% ratio of capital to assets (see Electronic Business, February 1998, p. 13). This impedes capital expenditures as well. Currently in Asia companies in Taiwan generally have sounder balance sheets than those of Japanese or Korean semiconductor firms, and they may be positioned for substantial market-share gains, stimulating investment in advanced laser-processing equipment for semiconductor manufacturing. Unique opportunities exist in Asia for acquisition of assets at substantial discounts, while select applications are likely to grow at double-digit rates in spite of the economic events in Asia during the past year. o
Click here to enlarge image
FIGURE 1. About 27,000,000 video compact disk players (VCDs) were sold in 1997, representing what is probably the largest single application of lasers in China. VCDs are widely advertised on Chinese TV.
Click here to enlarge image
FIGURE 2. Molecular-beam epitaxy (MBE) system installed at the Institute of Physics, Chinese Academy of Sciences (Beijing) is used for fabrication of semiconductor material.
Click here to enlarge image
FIGURE 3. All the parts of low-noise, 50-mW, green-emitting diode-pumped solid-state laser, including pump-laser diodes and nonlinear crystal, are produced in China.
Click here to enlarge image
FIGURE 4. Optical parametric oscillator developed at the Institute of Physics in Beijing produces a narrow-linewidth output with high efficiency.
Next-generation industrial lasers in Japan
The First Symposium on Advanced Processing and Measurement Technologies, held last January in Tokyo, marked the first technical presentations for the five-year, ٹ billion research and development program of the same name that started in 1997. Sponsor of the R&D Institute for Photonics Engineering (RIPE), which is administering the program, is the Agency of Industrial Science and Technology of the Ministry of International Trade and Industry (MITI) operating through the New Energy Industrial Technology Development Organization. Annual funding is similar to the previous 1986-1994 and 1977-1985 laser manufacturing programs that focused on excimer and CO2/YAG lasers, respectively.
The laser/optics programs range from novel nanoparticle-emitter technologies to gas monitoring. In the industrial laser area there are four programs: automated laser welding, disk-type fiber and high-brightness lasers for precision machining, high-power (10 kW) lasers for welding, and improved laser diode pumping. According to Toshio Satoh from the Toshiba Optical Technology Research Center (Yokohama, Japan) and currently chief research scientist for RIPE, output powers of 1.2 kW at 1.06 µm have already been achieved from end-pumped laser designs. The program is funding slab designs under the leadership of Fanuc Ltd. (Yamanashi, Japan). Satoh noted that 100-Hz Fanuc slab laser lasers have been well received in Japan (see figure). The new program is designed to incorporate continuous-wave (CW), pulsed, shaped pulse, and Q-switched operation into the laser design for use in distributed processing of different parts requiring different laser protocols. Among the applications cited for such a flexible laser-control system were the removal of oxide coatings prior to welding aluminum battery cases and sequential sheet-metal cutting and welding of automobile parts.
Unlike the recently concluded and more narrowly defined US Precision Laser Machining program, RIPE offers a broader platform for laser and laser application development. This is no doubt a welcome relief for laser engineers in Japan as at least a partial bridge from the economic challenges of today into industrial laser processing in the early 21st century. The word in Japan is that this program, along with other Japanese government initiatives, made the close of the most recent fiscal year (ending March 31st) a very active time.
G. T. F. and Z. H.
For more information contact: Toshio Satoh at RIPE; tel.: +81-3-5776-7248; FAX: +81-3-5472-4050; e-mail: toshio@photon.mstc.or.jp.
Click here to enlarge image
High-efficiency diode-pumped slab laser developed under the leadershi¥of Fanuc Ltd. produces average output powers of 1.1 kW at 1.06 µm.
GARY T. FORREST is president of SensorPhysics, 105 Kelleys Trail, Oldsmar, FL 34677; e-mail: sensorphysics@compuserve.com. ZHU HUANAN is general manager of the Physcience Optoelectronic Corp., Beijing, China; e-mail: bqhu@mimi.cnc.ac.cn.